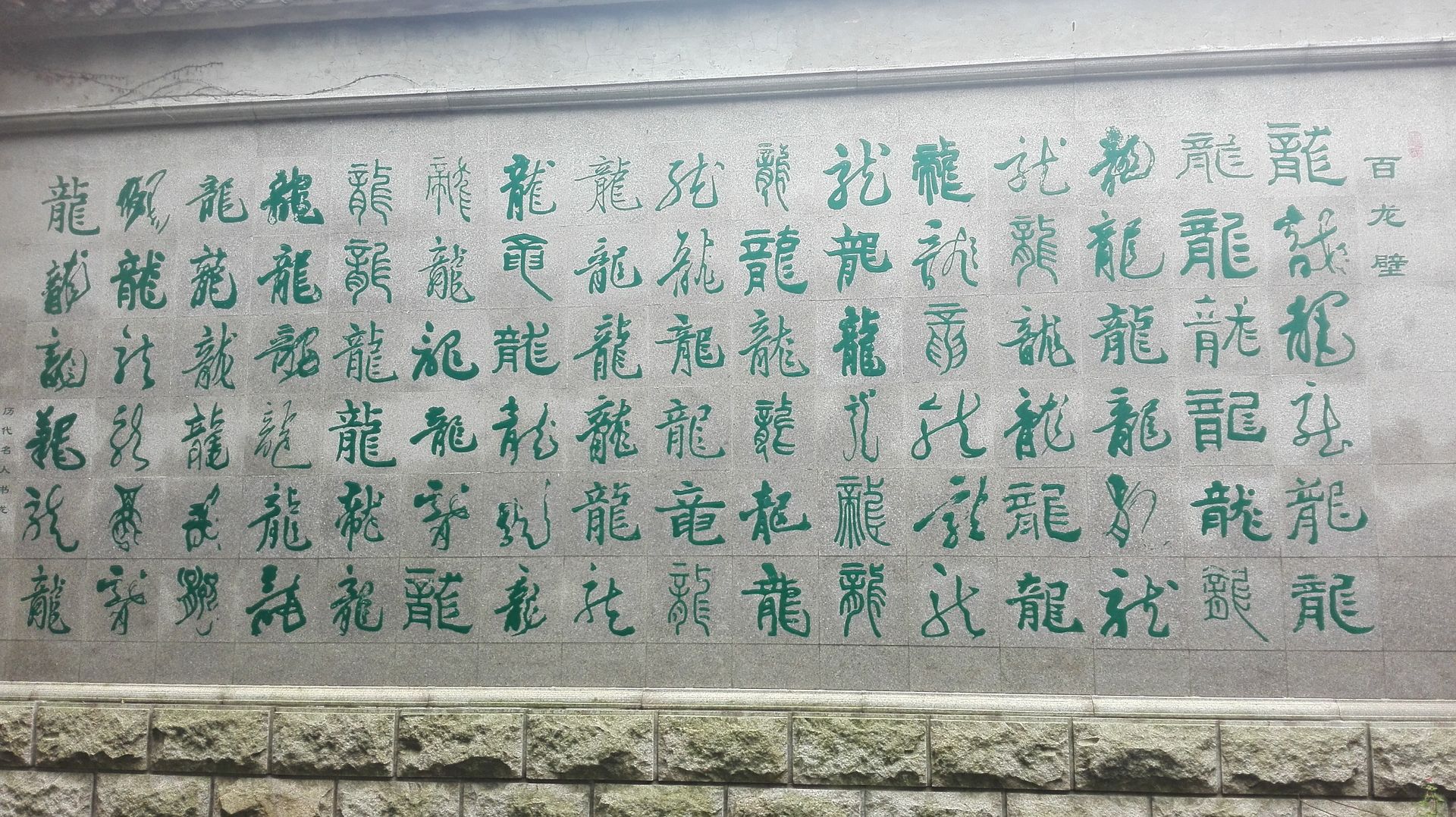 Imagine you have a crazy hoarder / packrat as your elderly uncle. Every time you go and visit him, he wants to show you the vintage comic book he paid one dollar for at a neighbor's yard sale. Even more, he can show off all of his Star Wars related sticks of bubble gum from the late 1970's. Part of you thinks this uncle is absolutely insane, but you love his crazed passion for culture. Actually, you grow to respect his enthusiasm, partly because you realize his home is actually a museum he spent a lifetime curating. To some people, such people sound far fetched — but they do exist.  For example, there were the Vogels in New York City. On working class salaries, they amassed a priceless art collection.
A few months ago, I met somebody like this in Changzhou. He had turned his passion for collecting everything related to dragons into a government-supported folk history museum.  I found it by complete accident while on my eBike. I was on Renmin Road in Wujin, but much farther to the east than Injoy Plaza. You could say I was halfway to the former district of Qishuyan when I spotted a small public park on the my phone's Baidu Maps app. So, I veered off course. The park itself wasn't really much to think of — sort of desolate and
deteriorating.  The security guard was sleeping while trying to fish in a man-made pond.
As I walked around, I found myself intrigued by a building with the park grounds itself. Different calligraphy  style for 龙 (Dragon) filled out one of the building's walls. For a while, I walked around the building and puzzled as to what it was. A week later, I returned have looked it up on the internet with Google Translate, and discovered that it was called Hidden Dragon Pavillion 常州藏龙馆. a man was setting in a lawn chair by an open door. His eyes lit up when he saw me, and he pretty much demanded to take me on a guided tour.
Nevermind I couldn't understand a word of what he was saying. I admired, however, his hospitality, and his passion for his collection was evident in how he whisked me from display to display. The musuem itself is a converted residence, so he led me up star cases and into locked rooms. In the process, I saw scrolls of calligraphy, ceramic dragons — even baijiu bottles shaped like the mythical creatures. They were empty, of course!  The entire time I simply nodded my head while taking a look around. Afterwards, two elderly women came in and looked at me with amused shock. That's when I realize I may have been the only foreigner to come here — or the first in a very long time.
This musuem may be "hidden," but it's really easy to get to in Wujin if you have a car or an eBike capable of handling longer distances. Essentially, you get onto Renmin Road 人民路 and stay there until you take a right onto Fenghuang Road 凤凰路. Once you will see the walls of the park when you get there.  If you do visit, it's probably best you bring a Chinese friend with you. If you do, you will have a better understanding of what you're looking at.