For a year and a half, I went without Indian food. I had always heard Xinbei had a great Indian restaurant, but I lived in Wujin and I was in no mood to do hour long B1 bus rides to do anything. Then, Kaffe opened near Xintiandi Park and the Wujin TV Tower. Kaffe sported a streamlined menu, but everything thing they offered from Tandoori chicken to paneer and more all tasted great. In truth, I never really had a bad meal there. And if you live in Wujin, you need to support this restaurant.
Times change, and now I am in Xinbei. Kaffe is now an hour away, and I live only a few blocks from Indian Kitchen. I was wondering if the place lived up to the hype, or if it was been given a pass because it was the only Indian place in Xinbei. I can say now that the place lives up to its reputation.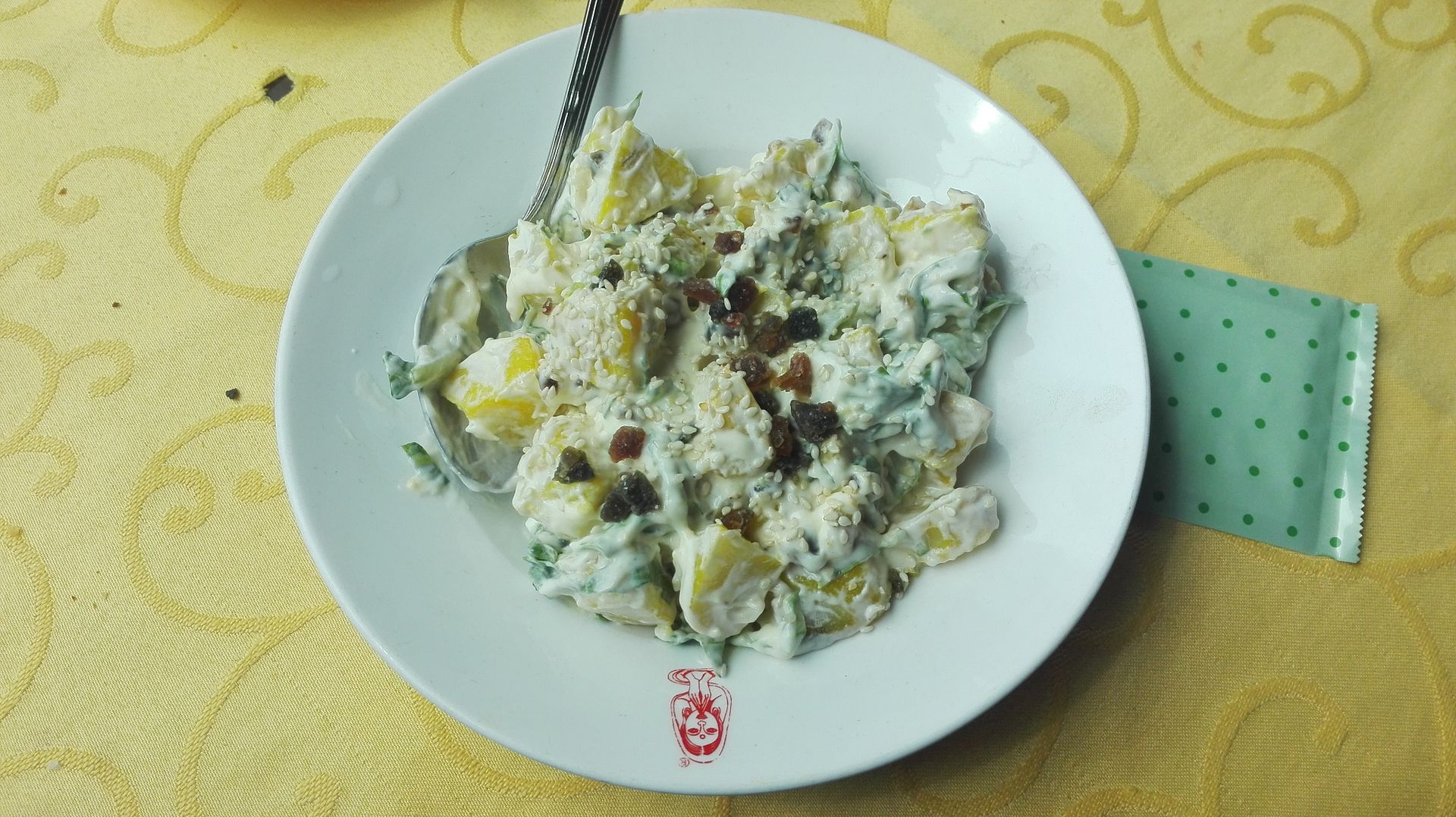 The time I went there, I had two dishes: mutton masala and potato salad. Mutton and lamb are easy to do do wrong; if overcooked, both can be tough and chewy — like if you were trying to eat shoe leather. The mutton in the dish was cooked perfectly. It was very tender, and the masala sauce didn't seem overly spicy.
The potato salad, on the otherhand, was a bit of a surprise. When I ordered it, I was sort of expecting the potato dish at Kaffe. I little bit spicy with chickpeas and veggies. This so wasn't that. It was like eating a mayonnaise-rich American potato salad. It wasn't a sort of taste I was expecting from Indian food. Then again, my experience with Indian food comes from eateries in New Jersey and West Virginia. It was very good, but it is something I likely will not order again. And that is not necessarily a bad thing. Indian Kitchen's menu is fairly long. The vegetarian section takes up two pages, for example. Some dishes are bound to be more exciting than others.
Indian Kitchen is located on Hanjiang Road 汉江路 near Dinosaur Park 常州恐龙园. The B12 passes it. Getting there from Wujin might be a little more difficult. That likely entails taking the 302 to Dinosaur Park and either walking a couple of blocks or taking a taxi. However way you get there, the food is worth the trip.