American knowledge of Australian food might be restricted to Vegemite. I don't even know what exactly that is — other than a darkly colored paste that many Aussies like to slather onto toast. And there is only one reason why I know this.  It was a lyric in the now forgotten (by Americans) Men at Work song "Down Under." So, I am imagining its a cultural cliche — just the same way that "Fosters is Australian" is also a a cliche.
"Oh, Rich, that's a shit beer we feed to foreigners,"  an Aussie friend once told me. "Why? We don't want drink it!"
So, yes, okay, I don't really don't know anything about Australian food and drinks. This is why my curiosity was piqued by OK Koala, in Xinbei. It's a cafe and a bar operated by an Aussie, and it recently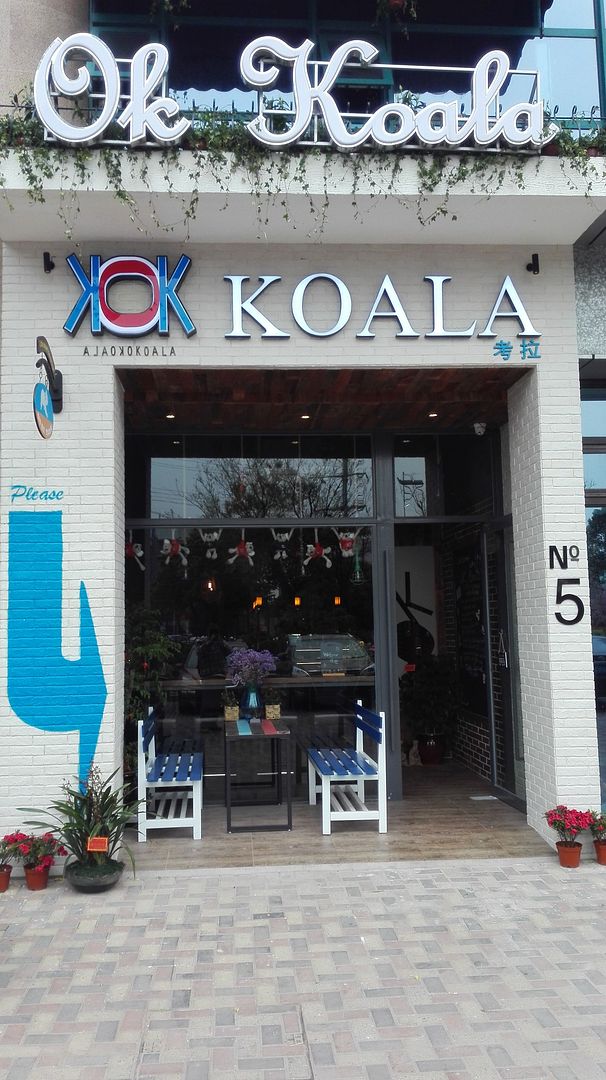 underwent a soft opening. In short, all that means it is brand new and that some menu items might not be available, as the Chinese staff undergoes training on how to actually prepare some of the food items.
One thing, however, is readily available. Meat pies! I had three of them last I visited: steak and mushroom, ground beef and cheese, and chicken and leek. All of them were very good and reasonably priced. OK Koala even has sausage rolls. These seemed to have more ground sausage at the middle. So, if one is looking for the Scottish variety (a British sausage link wrapped in pastry dough), look elsewhere. But seriously, this is about as close as you are going to get in city like Changzhou.
While this place wears it's Australian nationality on it's sleeve (and why shouldn't it!), the amount of alcohol available is well stocked and  extremely international. Yes, you can find Australian beer here, but you can even find American micro brew. Hell, the bar even has a bottle of Polish egg-based advocaat, should a weary and homesick Pollack wander in.
And wandering in is extremely easy.  OK Koala is conveniently located. It's next to the BRT station just one stop north of Wanda Plaza.