This was originally posted in 2016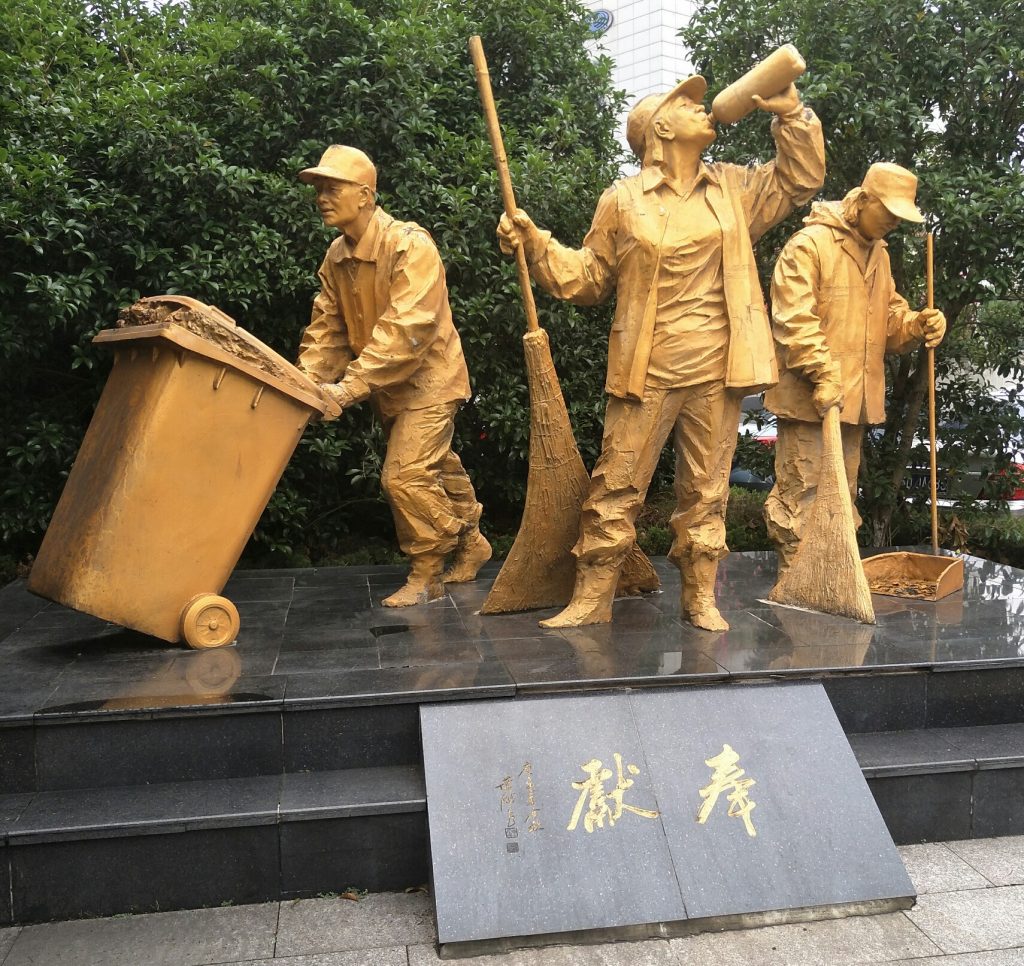 There is one municipal employee in Changzhou that is perhaps the easiest to find — street cleaners. If you think about it, it is probably one of the most thankless jobs in the city. Even in humidity and high heat, these people are out picking up cigarette butts and other errant bits of trash on roads and sidewalks.
There is a statue dedicated to these workers. It's located at a cheng guan — municipal code enforcers — headquarters in Wujin. There is another statue of the cheng guan nearby. Like that one, the street cleaners are depicted in a strange sort of buttery yellow. The chinese on the statue reads as 奉献, which loosely translates as devotion.