This was originally published in 2017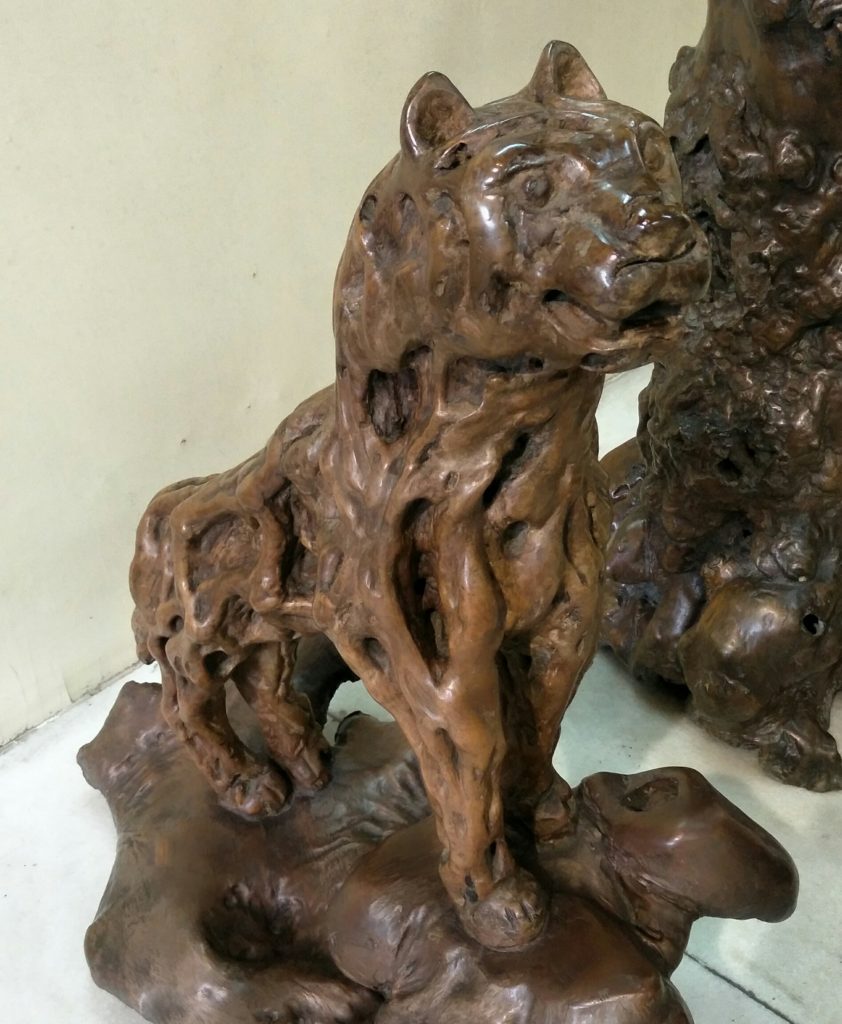 It's not everyday that you look at a work of traditional Chinese art and become reminded of Millia Jovovich and sub-par horror movies, but that did happen to me, and it did happen in Changzhou. How is this possible? I was looking at the above sculpture. Specifically, I was looking at the pits, nooks and crannies in the dog's torso, and I had a vague feeling I saw something similar once. It had something to do with tendons and ligaments stretched over bare, exposed bone. And then it hit me all at once: Resident Evil. The above sculpture was reminding me of the zombie canines featured in that movie adaptation of a video game.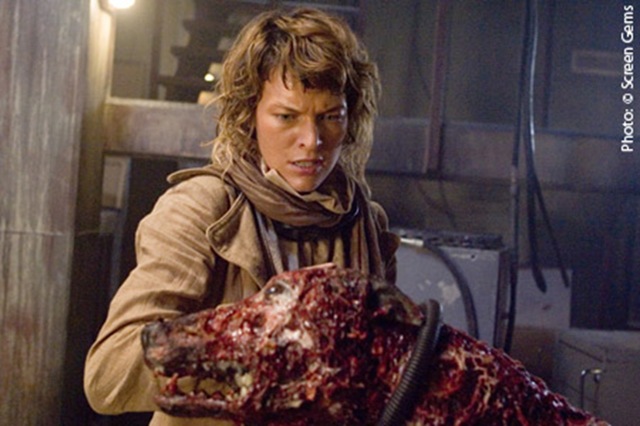 Actually, a lot of Tu Yidao's work made my mind lurch towards the grotesque.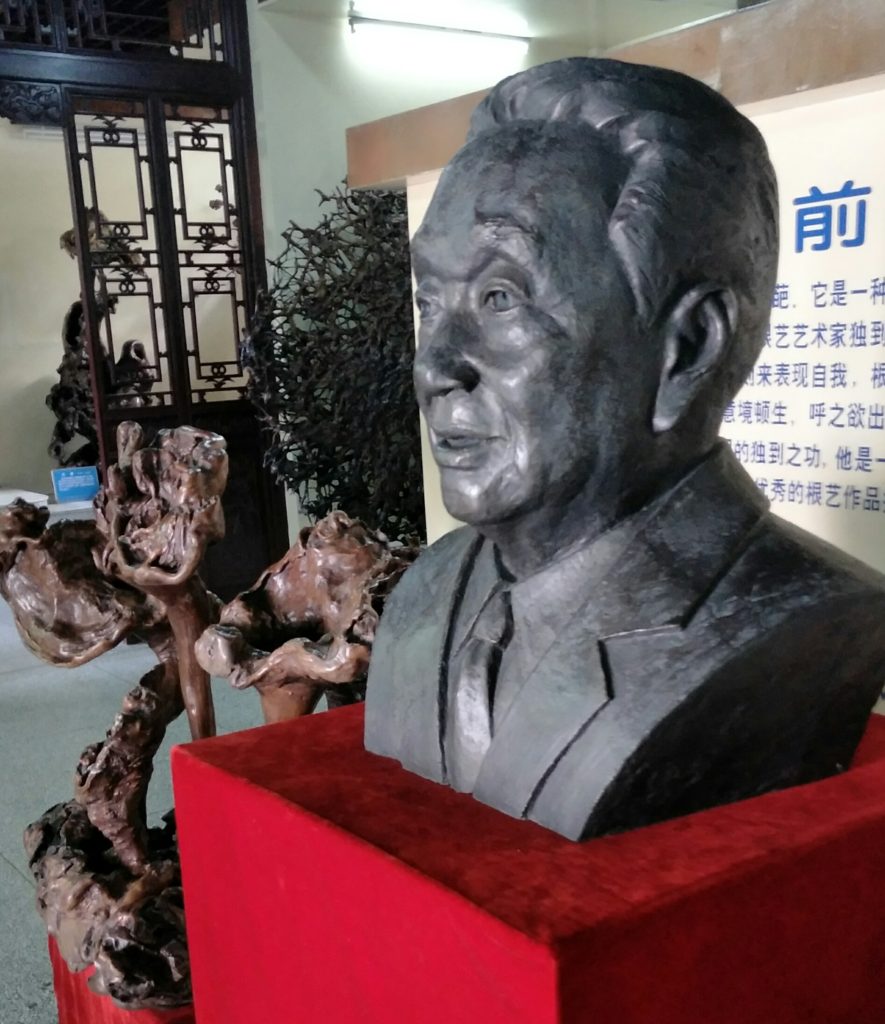 Tu Yidao 屠一道, a native to Changzhou, was born in 1913, and he went on to attract fame across China for a very particular form of Chinese art: root carving.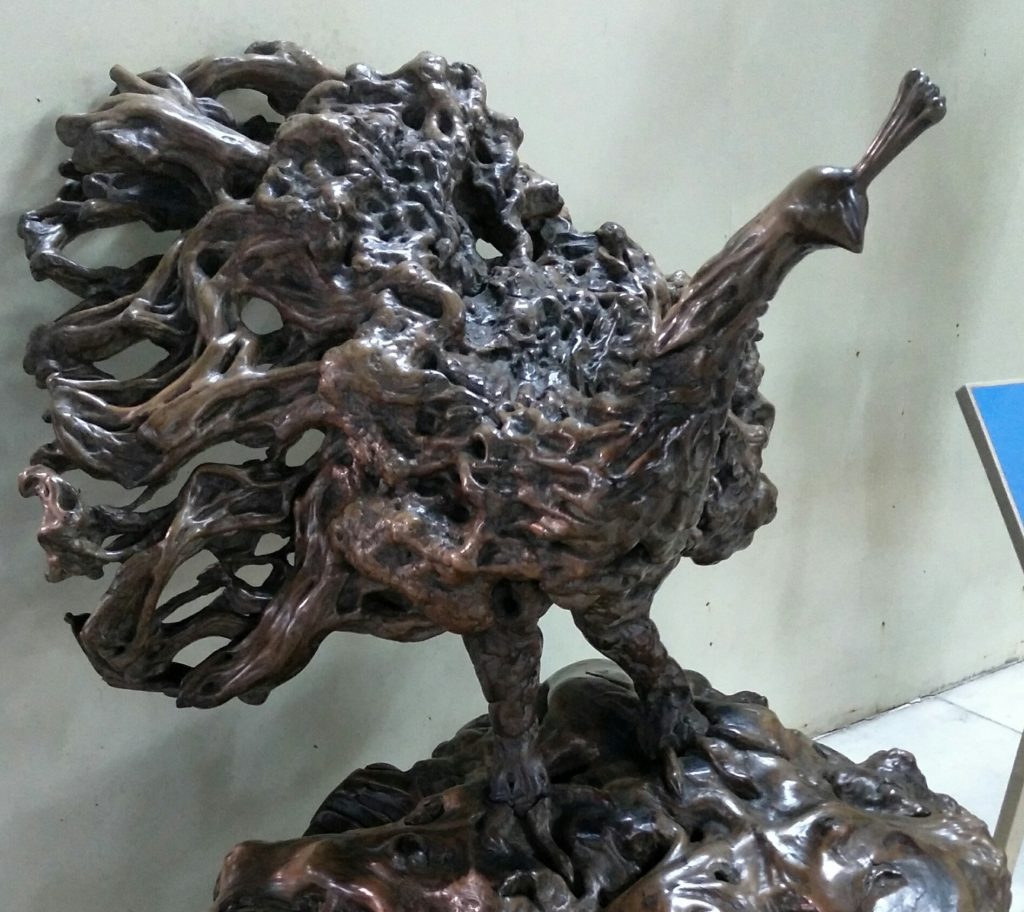 The tradition of carving roots extends back thousands of years to the Warring States period. In art, form is often an extension of the medium. Some of resulting sculptures take on a slightly grotesque appearance because the wood being used is oddly shaped in its natural state. It takes a skilled eye to actually look at a stump and network of roots and see a peacock. It takes even more skill to then fashion that tree root into something resembling an actual peacock or any other type of bird.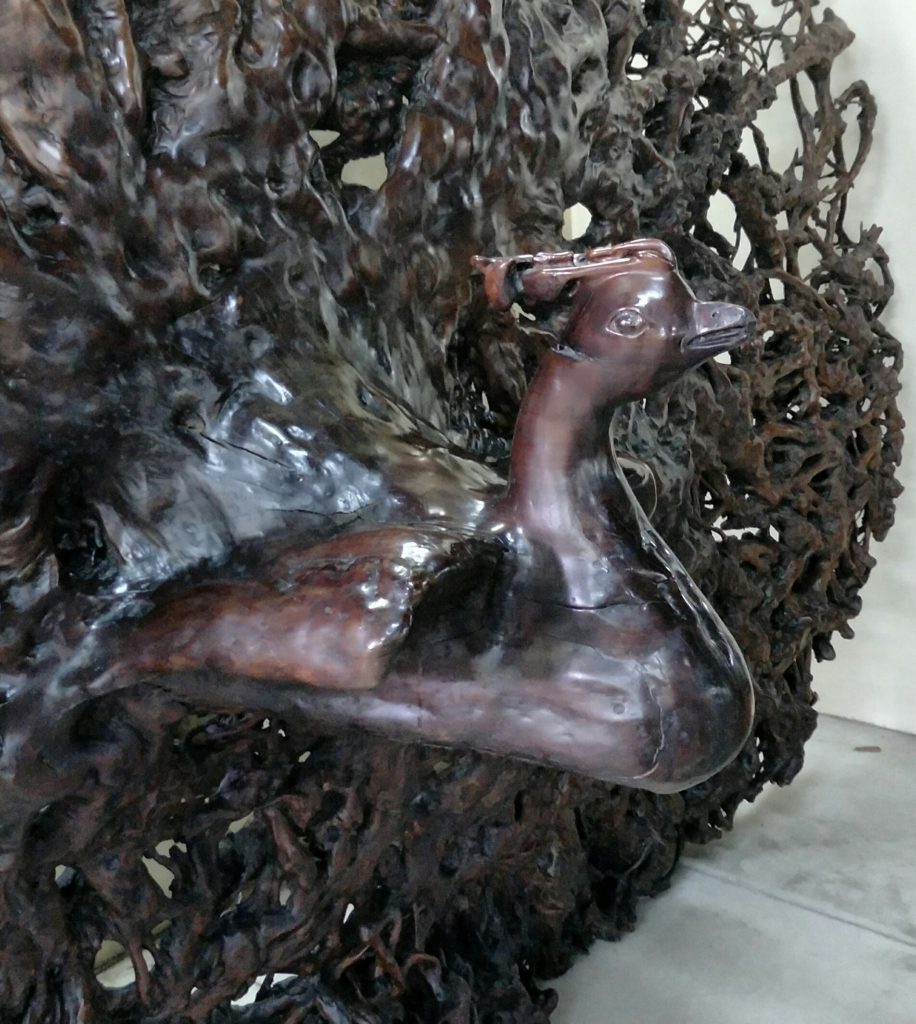 Or a horse.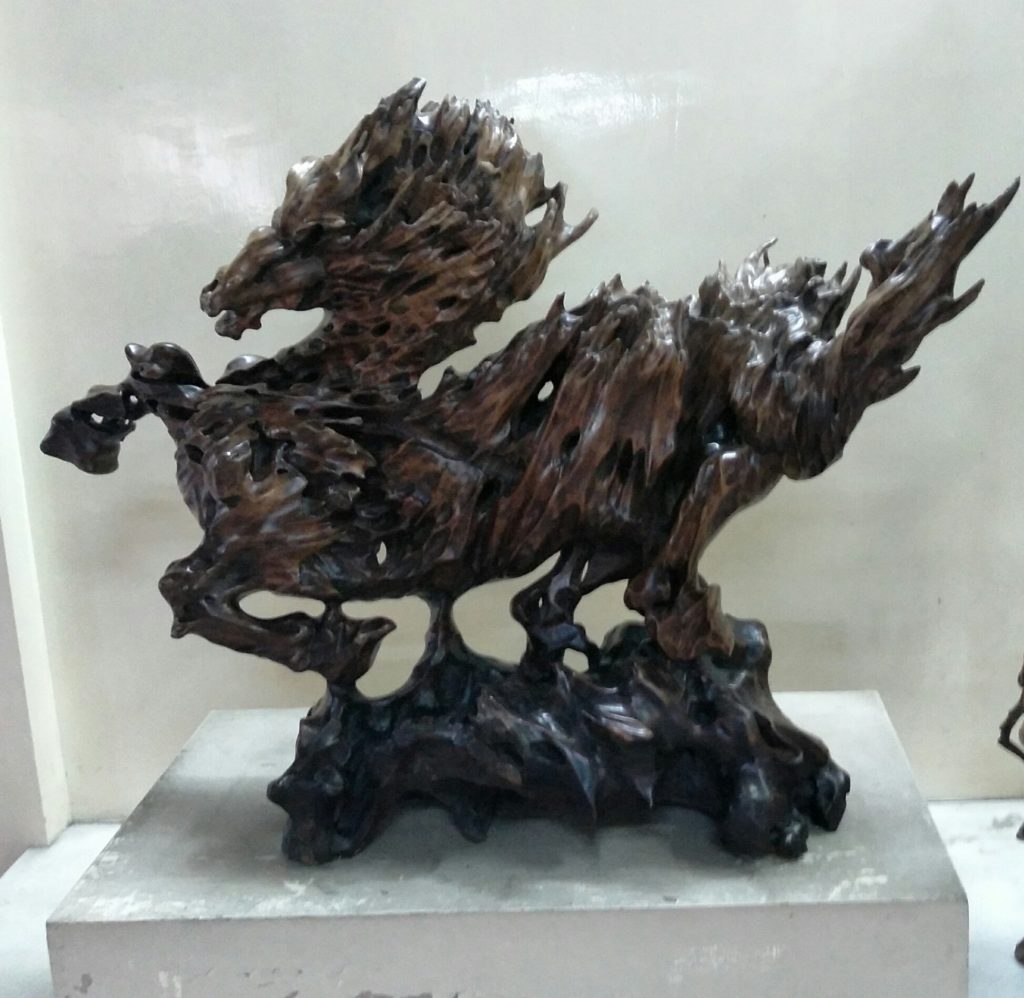 The Changzhou municipal government began funding a small museum in Tu Yidao's honor in the 1980's, according to the Chinese language Baidu version of Wikipedia. So, this place has been around for a long time. I have been there a few times since I moved here in 2014. Sometimes I have gone there, and the doors were locked. Other times, it has been open. It sometimes felt like a gamble on whether the place remained open to the public or not.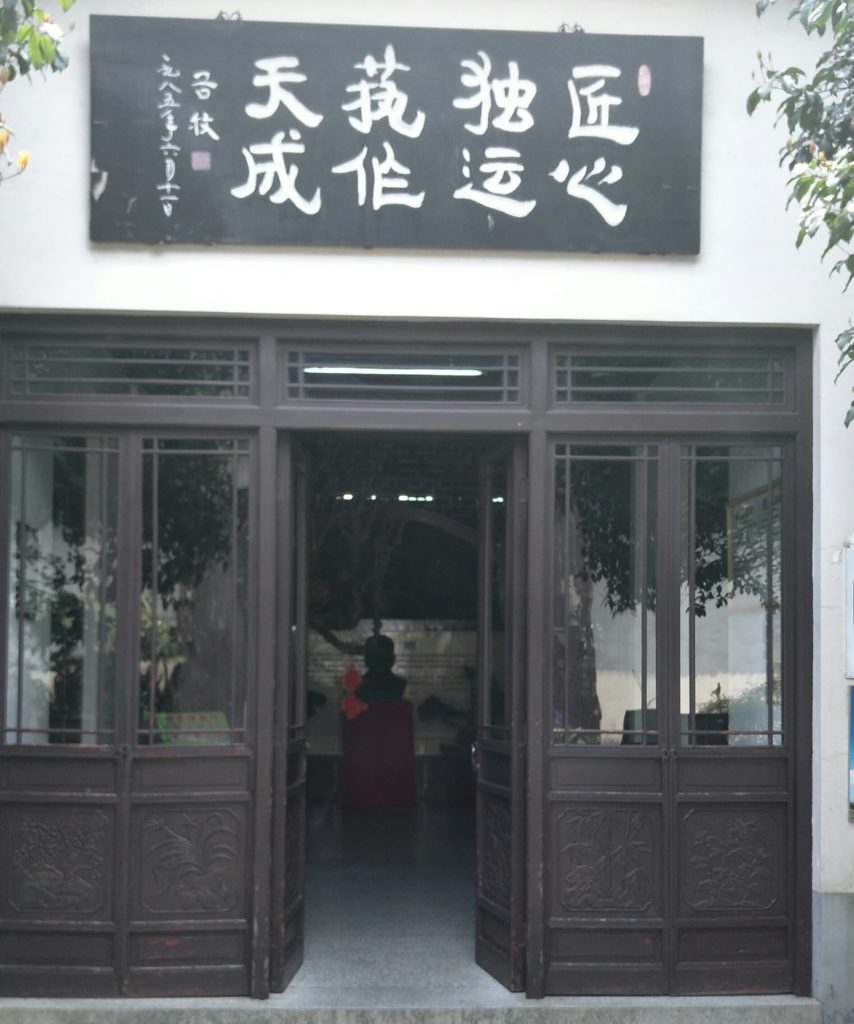 It's relatively tiny, and it's in a northern corner of Hongmei Park — not to far from the RT Mart near the downtown train station. It costs five RMB to get in, and each time I visited, the worker behind the front desk had to turn the lights on. Each time I have visited, though, I have always left thinking about more than just zombie movies and reanimated canines. Chinese culture is more inventive than what some foreigners give it credit for.