This was originally published in 2017. Back then, this was a temporary exhibit at the Wujin Museum.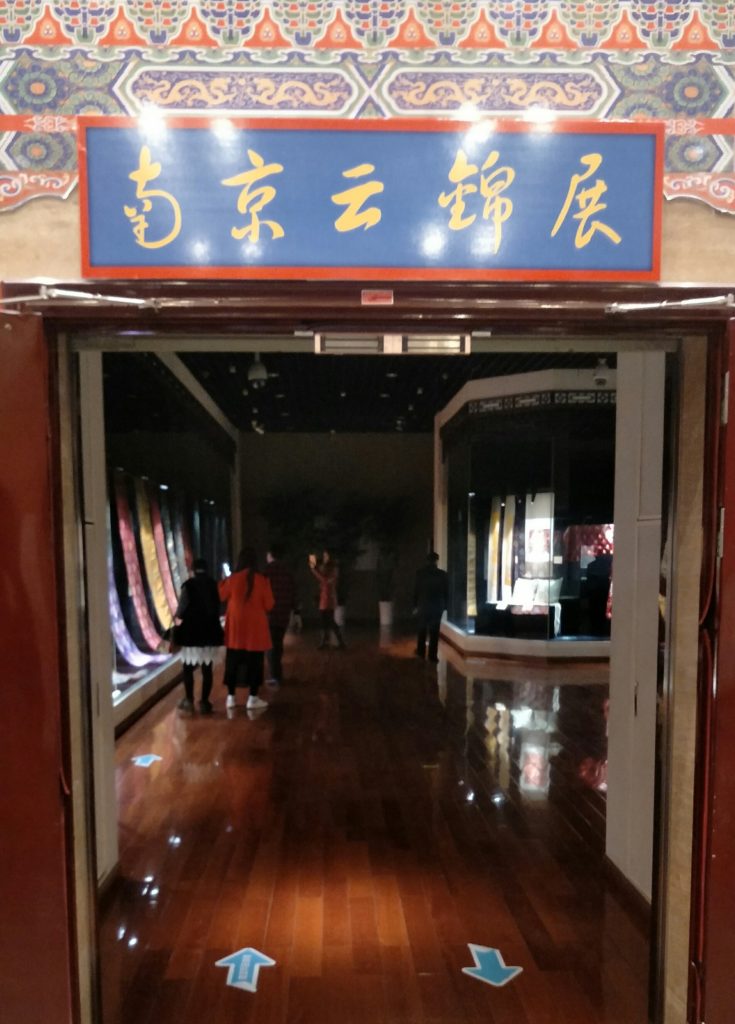 Silk has long since been intertwined into Chinese culture. There is the functional use of it in high end couture and fashion, and then there is the use of it to produce cultural objects and art. Such is the case with embroidery — which like many other things in China, has a rich history going back more than a thousand years.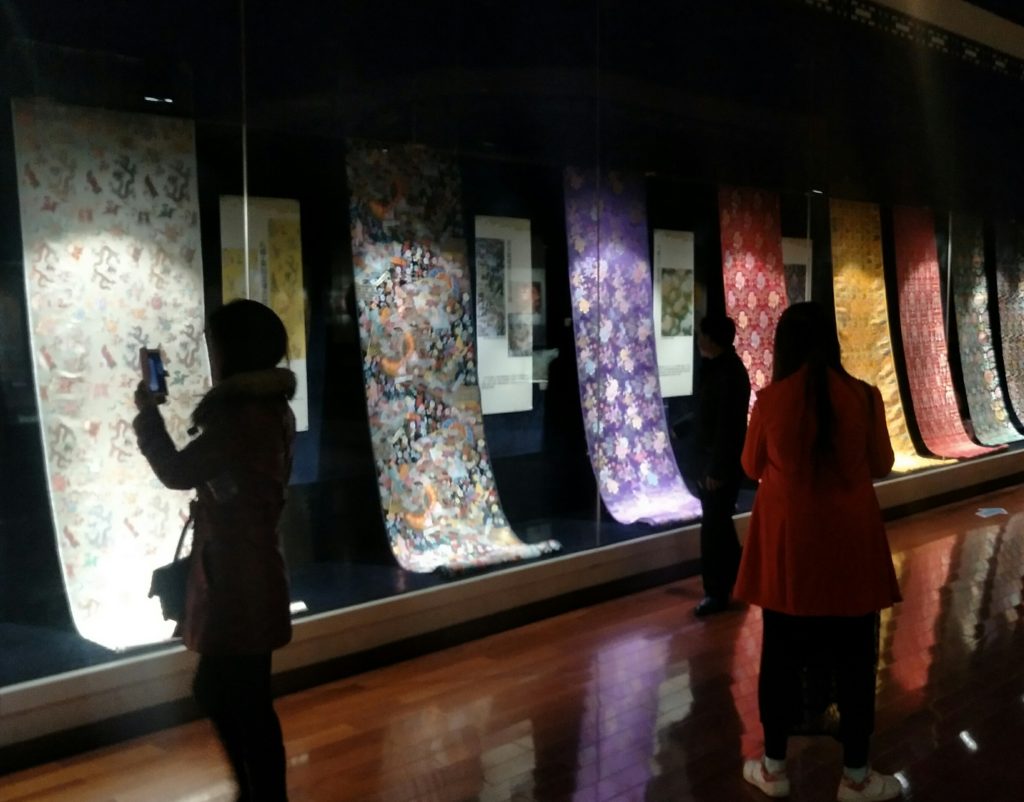 Like any art or craft, Chinese embroidery can be separated into different categories. One of which is native to Nanjing. It is often refered to as Nanjing Yunjin, with the Chinese characters and pinyin being 南京云锦 Nánjīng yúnjǐn. The characters 云锦 refers to clouds. As they are a common motif on this style of brocade, but the style can be used to dragons, religious imagery, and much more. These designs are stitched by hand and can take many years to complete. The attention to detail is that exquisite. Also, since gold and silver lining is involved, the resulting brocades become extremely expensive and highly valuable.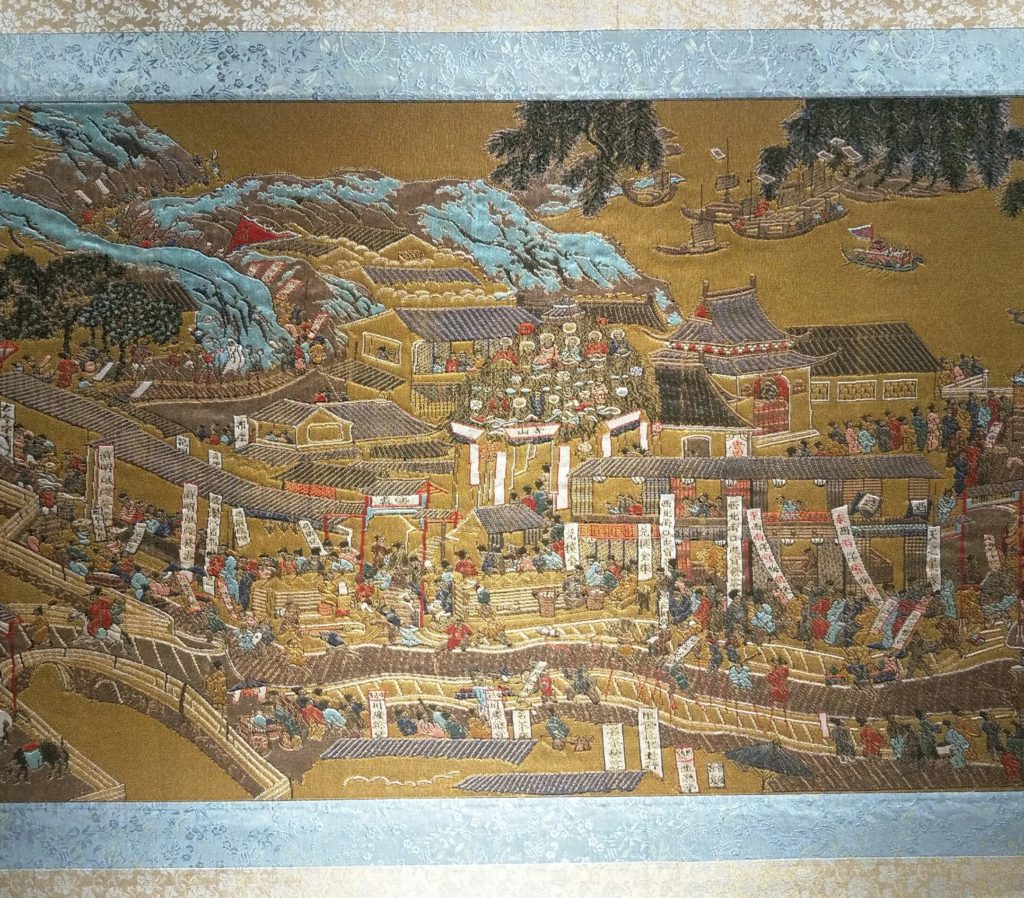 The Wujin Museum in the Yancheng complex has a temporary exhibit of such brocades that runs to the end of March. There, a visitor can see first hand such fine attention to detail.