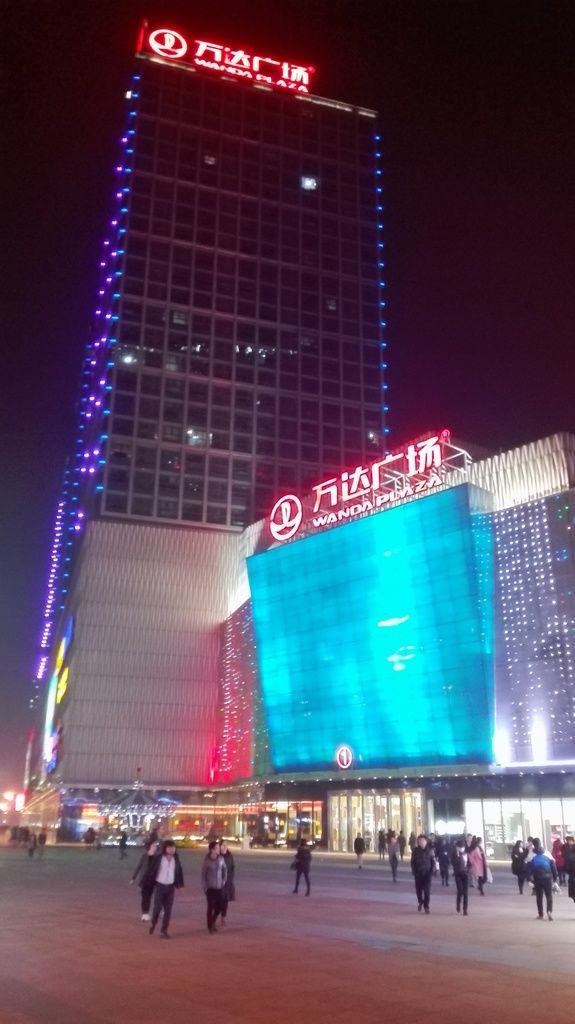 China can easily be divided between what is "developed" and what is "developing." Let me put it this way. Changzhou is "developed, but still developing" and a plase like Yancheng is "developing." Sometimes, that economic growth can be measured in what is being built: super malls. These places can be gargantuan — three to five floors. Quite often, you can find towers dedicated to office space or residential apartments.  The highest-end mall tends to be Wanda. Some Chinese people I know gauge the growth of their cities by counting Starbucks. Some simply count how many Wanda Plazas there are in their city. After all, the Wanda Group is one the biggest real estate companies in China.
Changzhou has two.  One is in Wujin, and the other is in Xinbei. The Xinbei one is the older one.  Both have IMAX theaters on the top most floors. (Case in point: I watched Star Wars: The Force Awakens at the Wujin Wanda's big goddamned screen.) Wanda, even as a corporate group, has bought into American entertainment companies like AMC Theaters.  The stores inside a Wanda are usually the same sort of chains. Think about it. Most American malls have JC Penny and  Sears.
Xinbei Wanda has a Starbucks, a McDonalds, a KFC, and much more. There are the regular mall floors, but there is also a pedestrian walking street with plenty of boutiques and eateries. The Wanda in Xinbei also functions as the defacto dowtown for that district. It's the commercial / retail hub for northern Changzhou.  If the swanky restaurants are not located here, they are in relative walking distance.