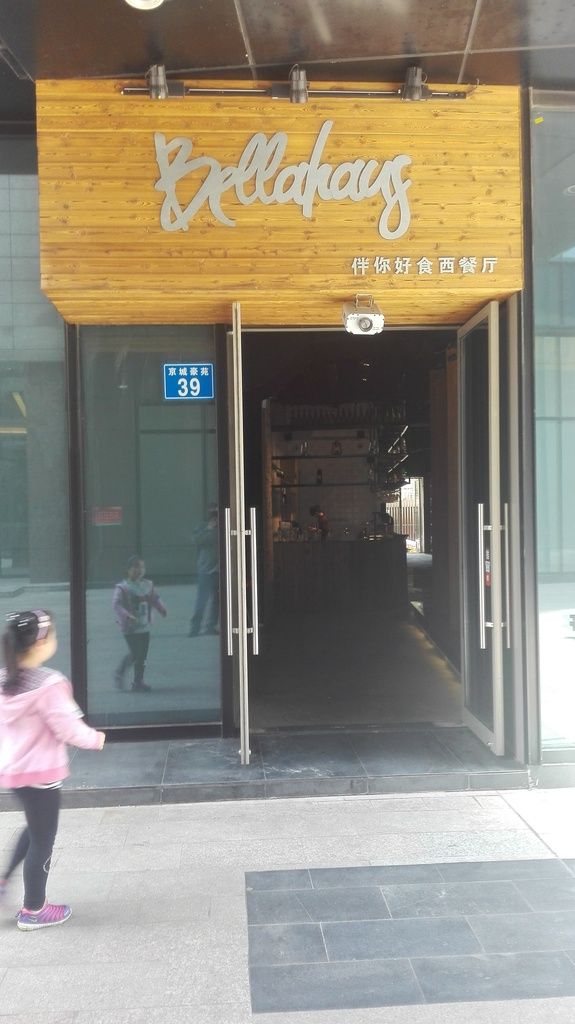 Bellahaus, by far, is my favorite western restaurant in downtown Changzhou. It's in the nearly empty mall Parksons built and then abandoned. This is on Beidajie, which is esentially Nandajie once the street crosses Yanling. So, when you are downtown, it is super easy to walk to. Typically, you might find me here on Saturday having lunch.
That being said, I feel the need to point out the worst thing there that I had. And if the owners or the chefs end up reading this, I am not being mean; this is constructive criticism. I once had a
terrible goat cheese salad here. By terrible, it was nearly all goat cheese and nearly no vegetables. There was nearly two slices of tomato, some cashews and walnuts, and a lot of sweet goat cheese slightly drizzled with balsamic vinegar. It felt like I was eating a desert, not a health conscious salad. A good friend of mine had this many months ago and recommended it. My guess was her salad was prepared differently and didn't have goat cheese scooped onto lettuce as if it were ice cream.
Even though I hated that dish, i still standby my firm recommendation of the restaurant as a whole.  For example, the "cordon rouge" is something I eat there all the time. Think of it as a cordon blue dish, but substitute pork for the chicken. Yes, that means you get a breaded pork cutlet stuffed with bacon and cheese. There are usually sliced mushrooms in there too. It's a simple, filling dish that is worth the money.