This post was original published back in July of 2018
Question: In the Changzhou Prefecture, how many train stations are there?
Answer: Two? Changzhou Station and Changzhou North?
Wrong!
Answer: Three? Changzhou Station, Changzhou North, and Qishuyan?
Wrong again!
The keywords in the question are "Changzhou Prefecture." So, that includes the city of Liyang to the south. They have high speed rail on a different route to Shanghai. So, while they have a station, you can't actually take the train from Changzhou to Liyang. If you are using public transportation, the only option is a three hour bus ride. So, the answer is likely more around "four."
I thought about this because I once tried writing trivia questions for Quiz Night at OK Koala. However, some of the questions in my music section seemed to revolve too much around the post-rock bands Godspeed You! Black Emperor and Thee Silver Mount Zion.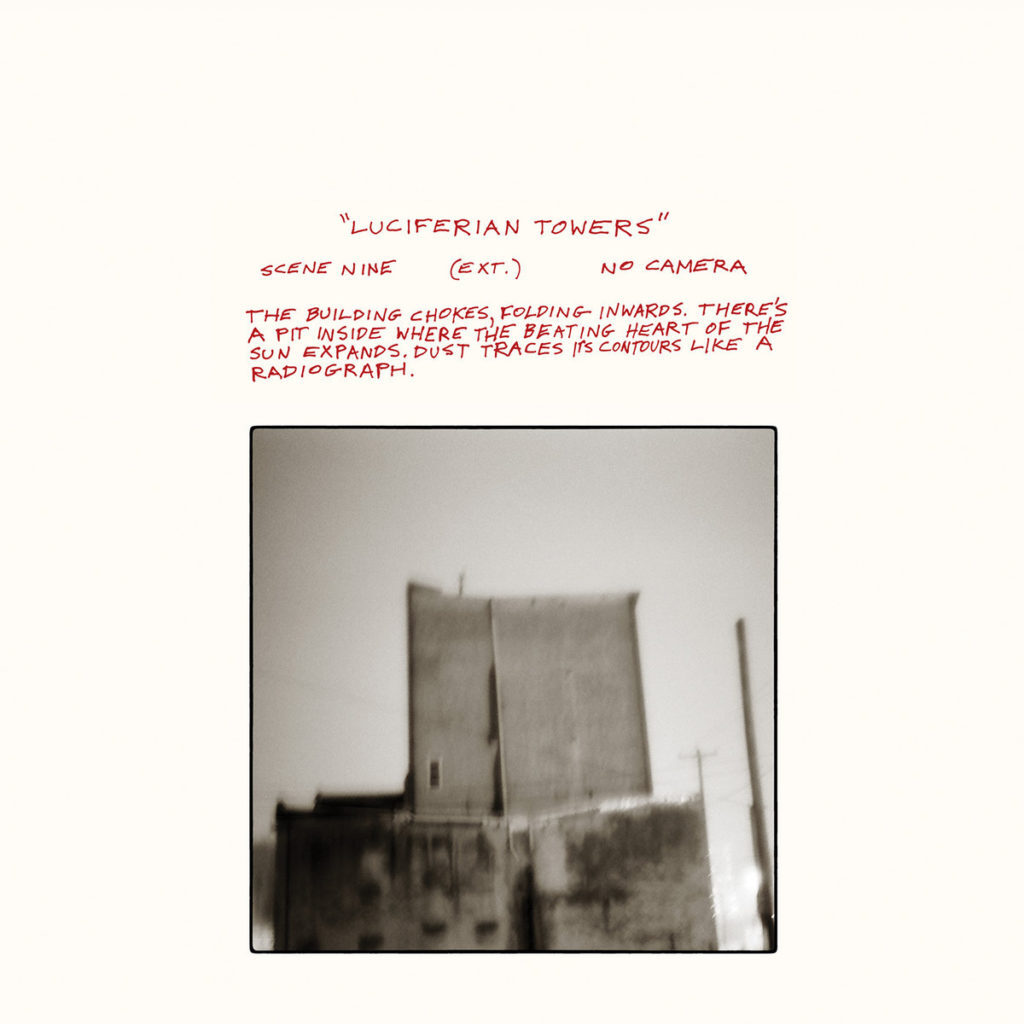 While they are currently my favorite bands, I realized that much of my quiz reveled in needless obscurity only I would likely know, and so I never finished it. I did want to fact check one thing, however.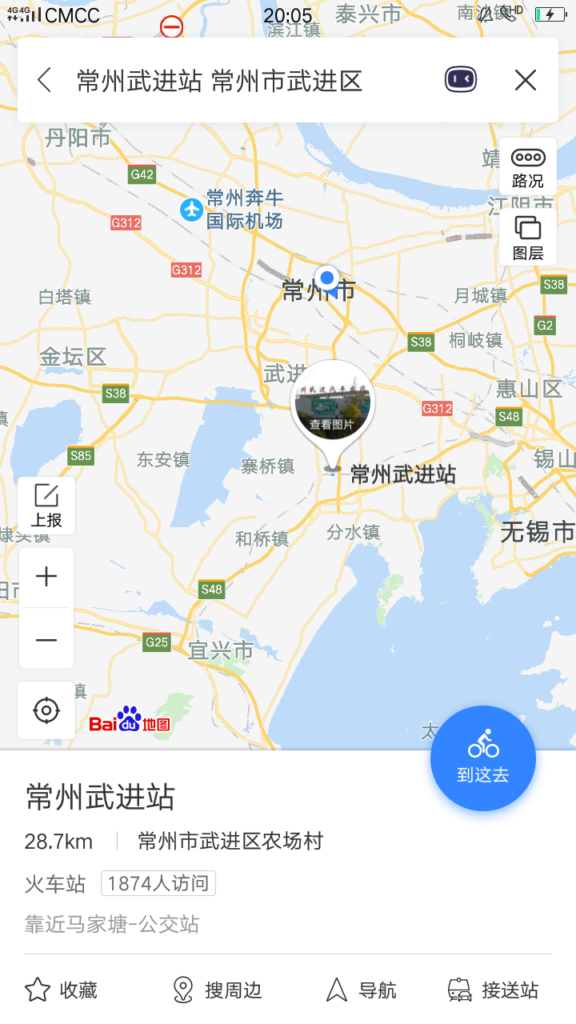 Apparently, Wujin has a train station. A Chinese friend, a few years ago, told me that she grew up near it. So, I decided to see if I can find it. The other issue is this: Baidu Maps can sometimes not be trusted. I have spent a lot of time traipsing through empty fields looking for "Martyr's Memorials" that simply didn't exist. As for Baidu, the app claimed it was a long-but-straight-forward trip.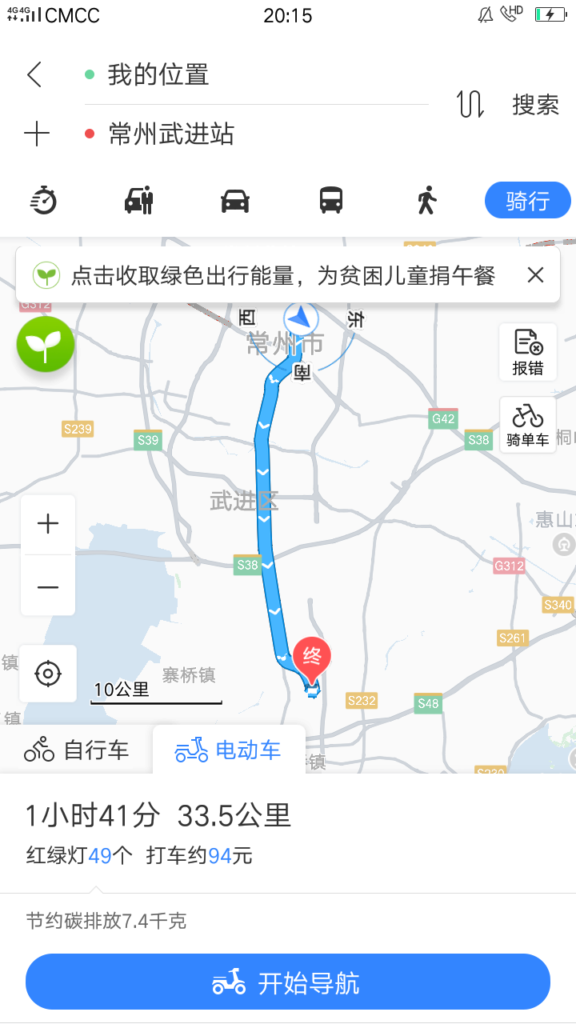 Roughly, 35.5 kilometers from my apartment in Xinbei's Huai De Ming Yuan housing estate to a part of southern Wujin that is actually closer to the city limits with Yixing than it is Changzhou's city center. Much of the trip took me along Heping / Changwu Road. (The name changes, once you cross the bridge into Wujin). For the most part, it was simple ride even after I turned off of Changwu Road. Until….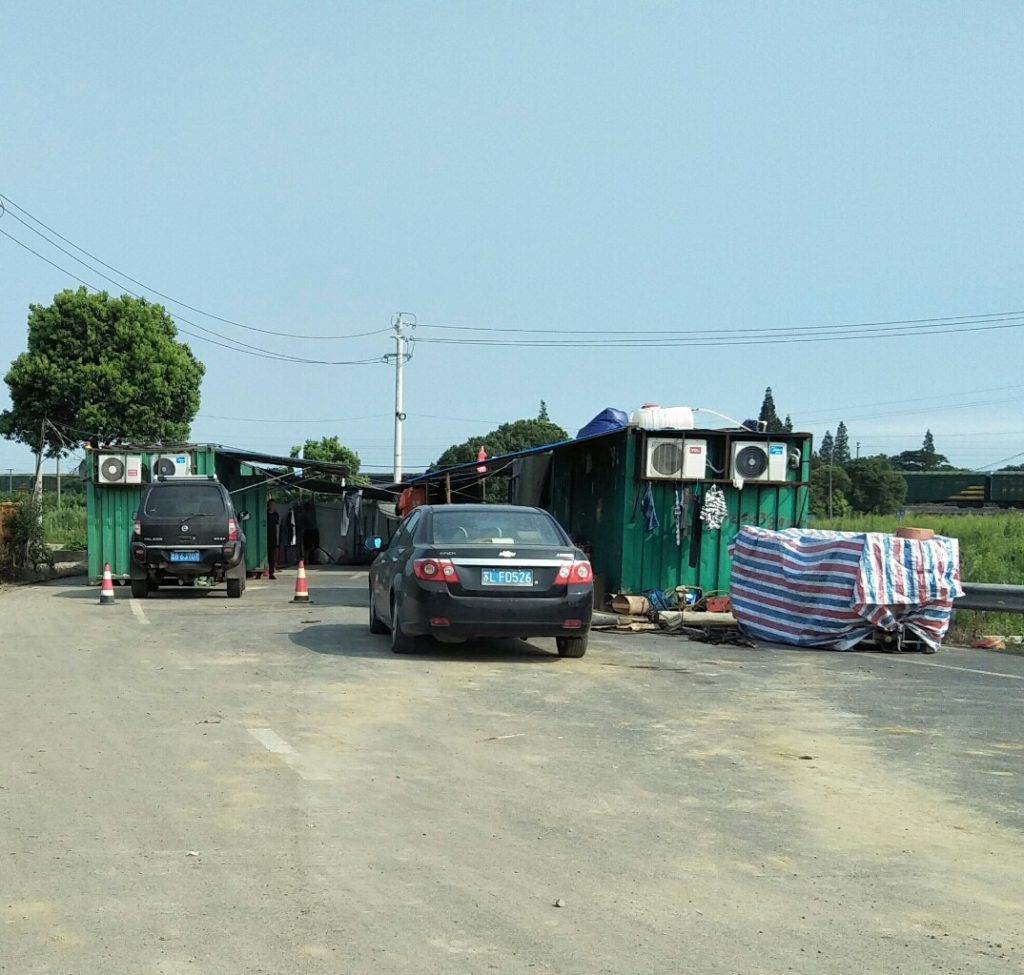 I ran into some construction. These shipping containers I think functioned as like a makeshift foreman's offices. It was completely blocking the road. I nearly gave up, but if you notice off to the right, you can actually see a train. So, I looked to see if there was a narrow path around. There was. This was on the other side.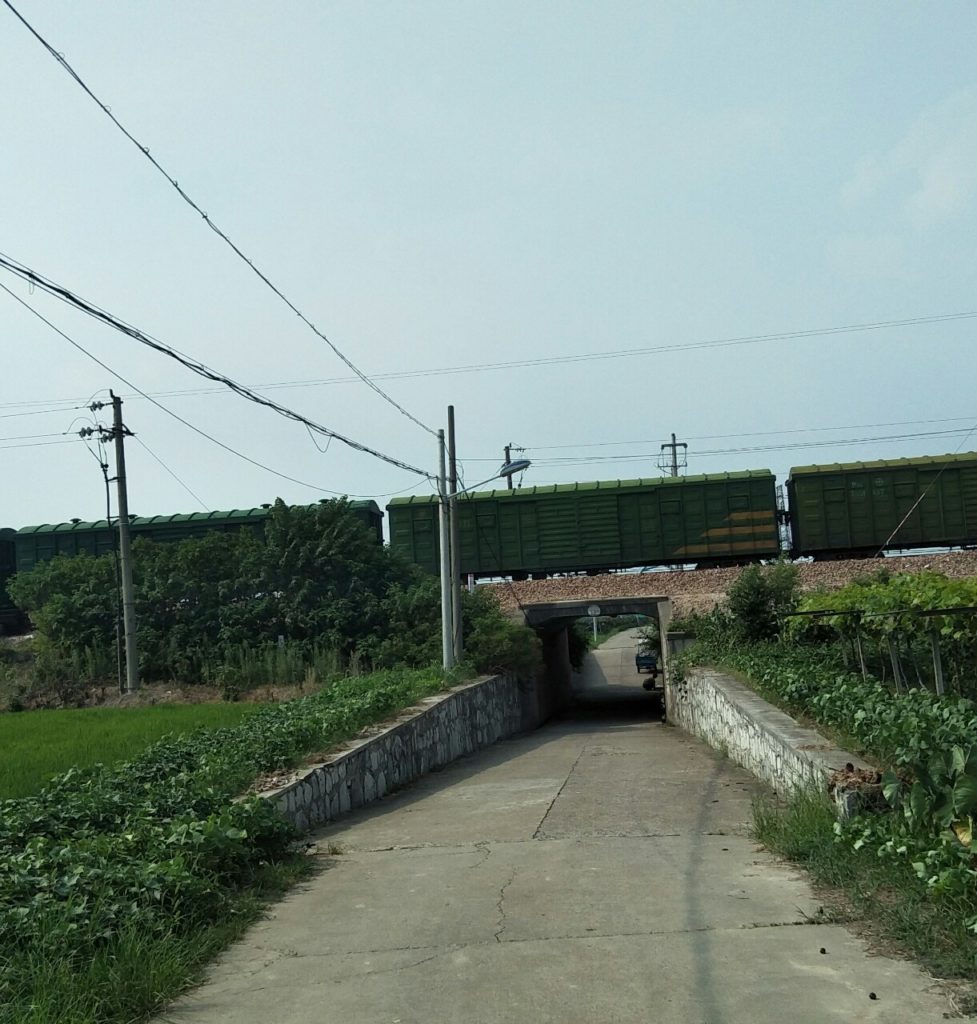 I thought the rest was about simple. However….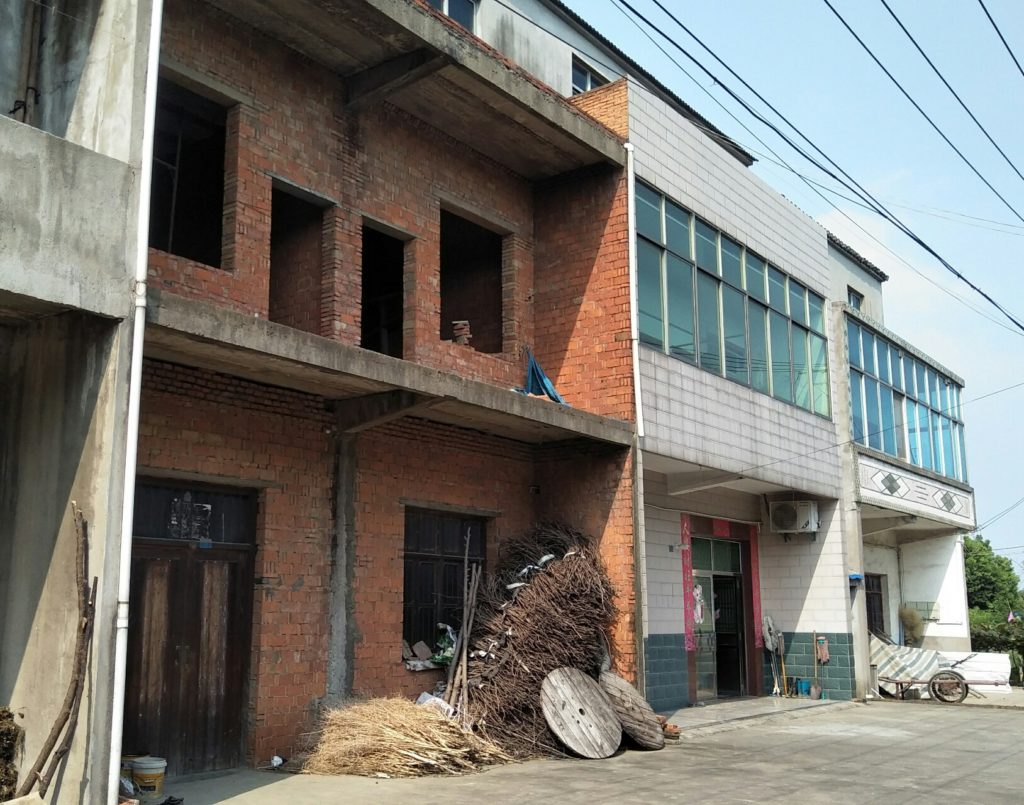 The building I suspected of being the train station obviously was not. There is another thing to consider. There are plenty of narrow farm roads in the area. I tried to stay off them, but I couldn't help myself.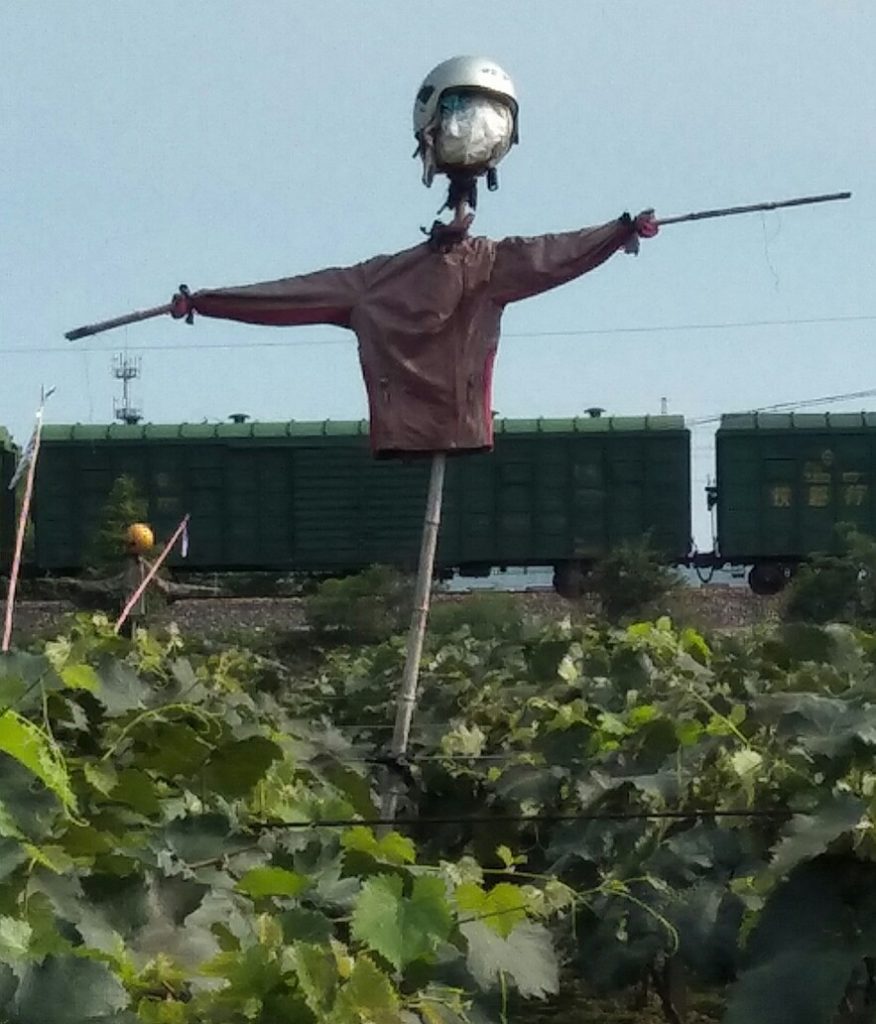 Essentially, vineyards make up a large part of this area. These are likely not wine grapes, as they look a lot like the type I see sold along the side of the road. I don't mean that in a bad way, either. That's just to say: it's a local agricultural product. That was reinforced once I actually found the train station.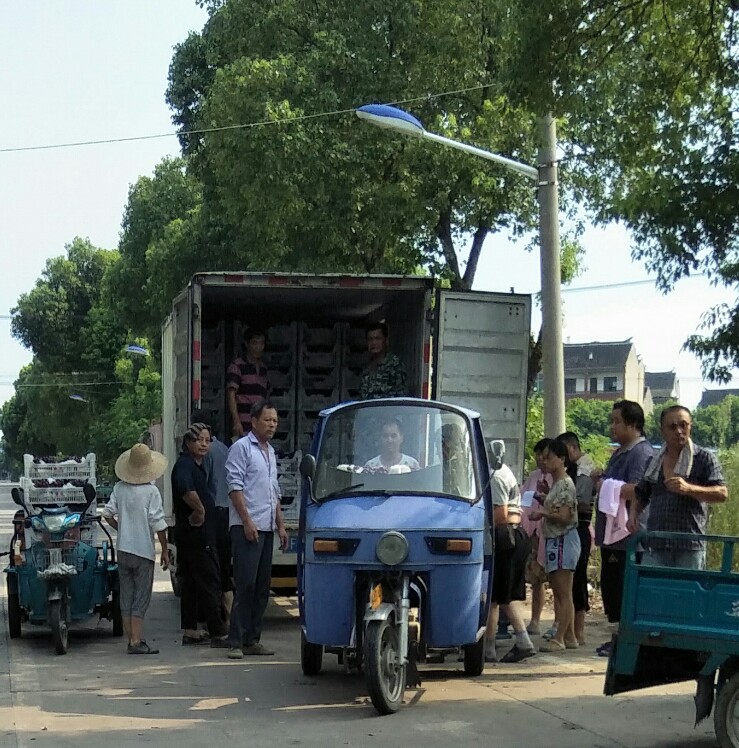 One vineyard had been harvesting it's crop and loading it onto a freight truck. Well, what about Wujin's train station? Don't get your hopes up.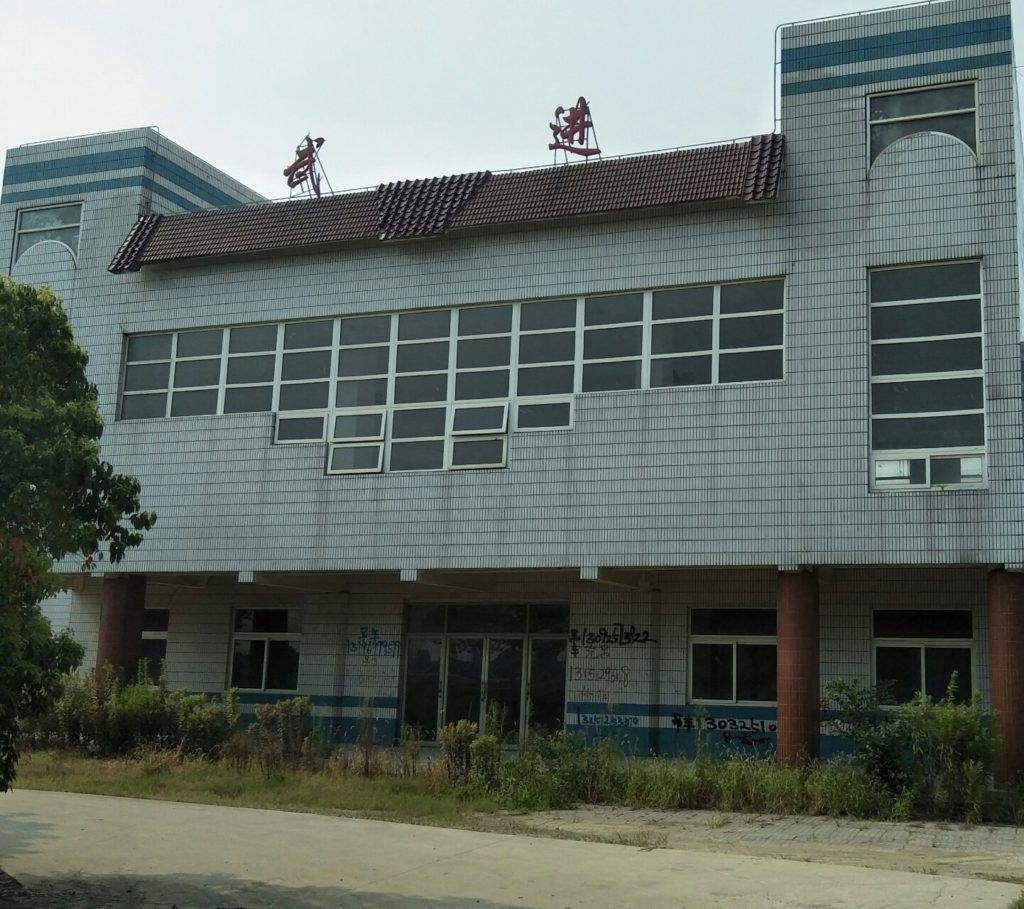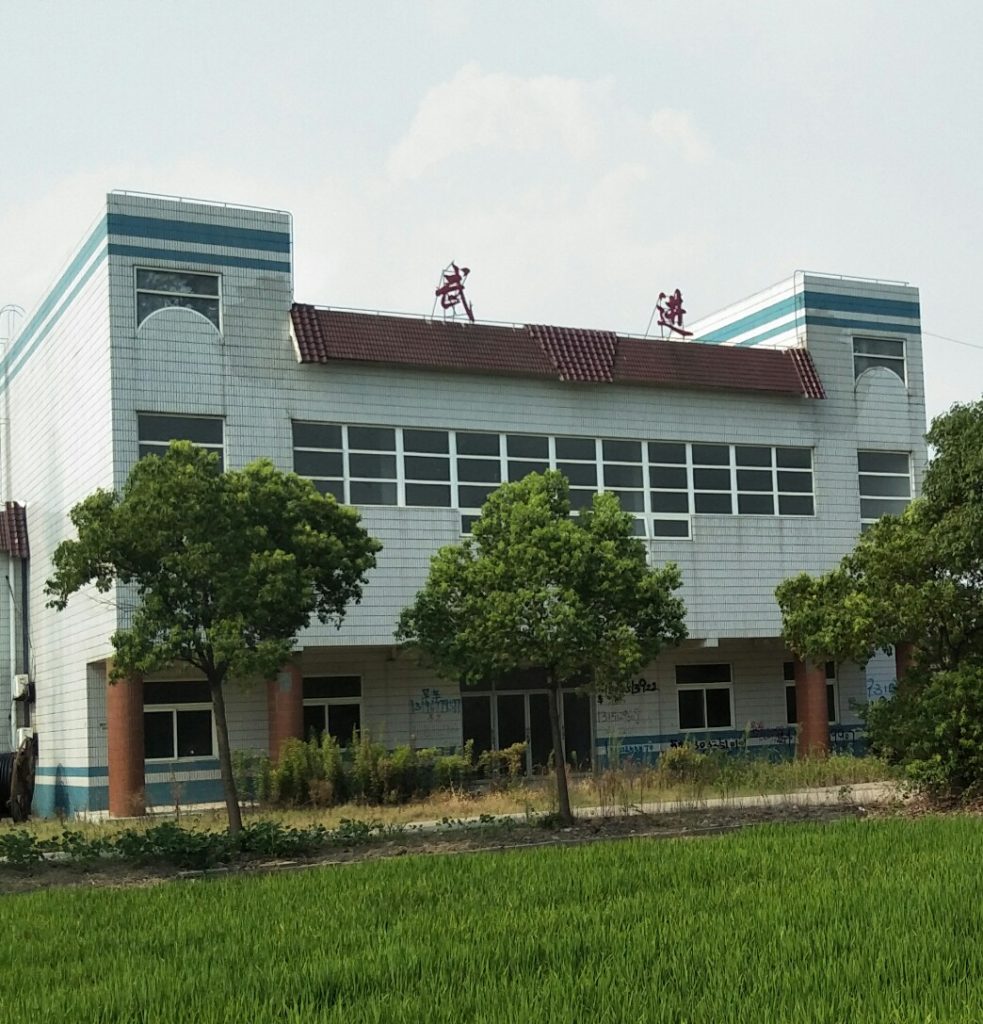 It looked pretty abandoned. That got me thinking, though. What about the train parked there? My guess is this: if this place is used at all, it's for freight only. It is so far removed from an actual population center that it makes absolutely no sense for passenger traffic.
As for my proposed trivia question. How many train stations in Changzhou? Technically, five as of this counting. However, this place in Wujin is so obscure, it almost doesn't count. There is a way around that: reword the question. How many high speed rail stations are there in the Changzhou Prefecture? The answer to that is still four, I think. Changzhou Station, Changzhou North, Qishuyan, and Liyang.