This was originally posted back in 2017.
Some places in Changzhou are time sensitive. By that, I mean it's best to visit them only certain times of the year due to climate and more. This is definitely true of Tianning's Zijing Park. This is the place with the massive metal Farris wheel that doesn't work. Yet, that can be seen all year. So, what is the other attraction here?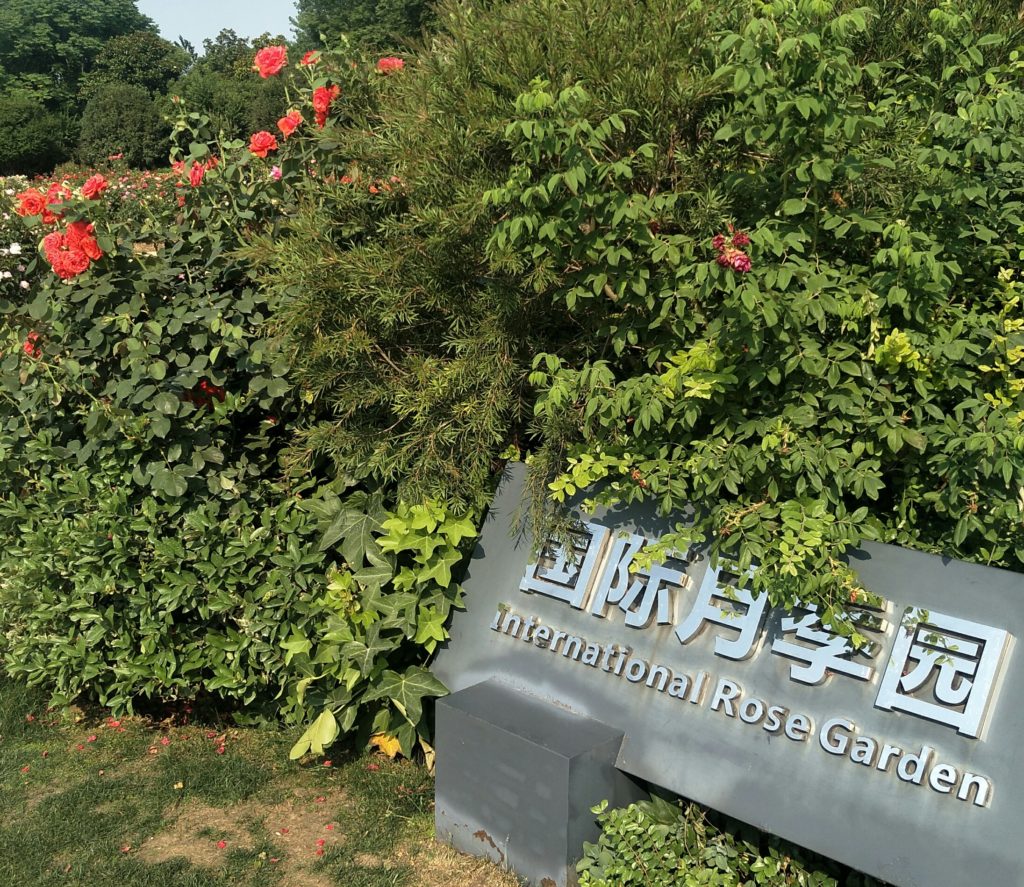 It's June, and we are at the beginning of summer, still. The flowers in Zijing Park are beginning to bloom. While they are spread liberally through the park, the best place for a stroll might be the International Rose Garden. This place goes above and beyond the typical Chinese passion for flowers. Actually, the World Federation of Rose Societies singled out this area of the park with their Award of Garden Excellence in 2012.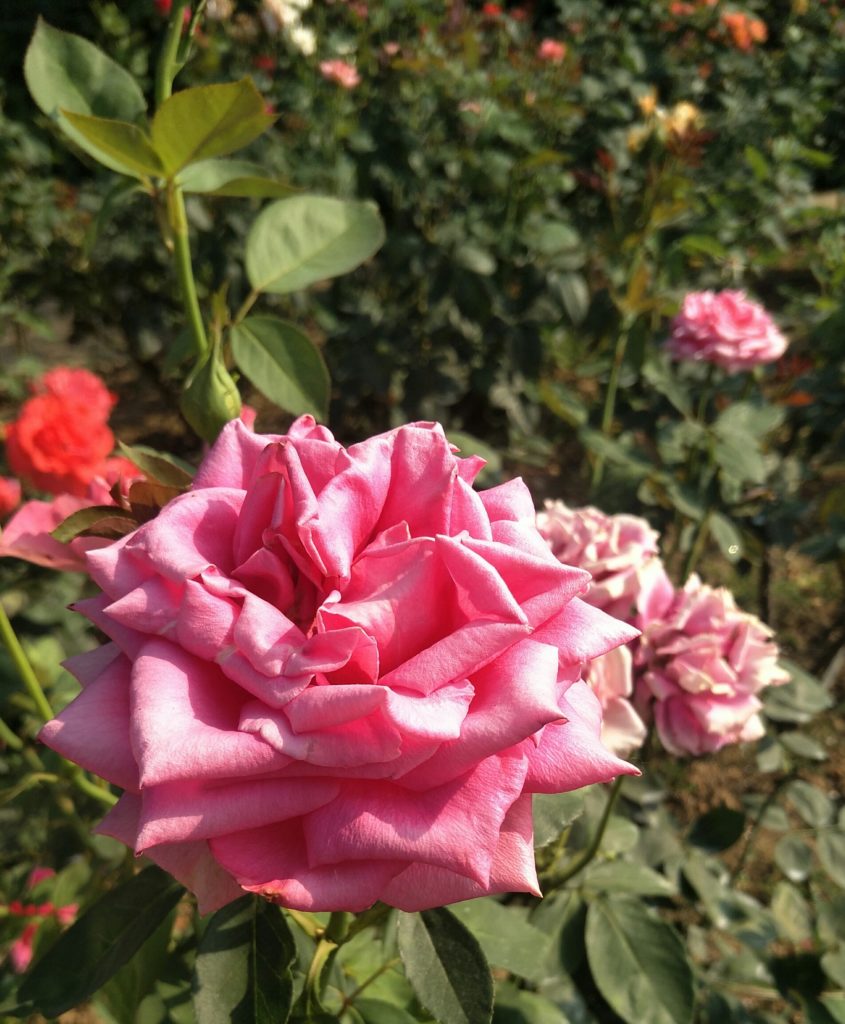 As of this writing, the roses are just starting to bloom, so this garden my be more beautiful in a few weeks. It should also be noted that this area is dubbed as "international" as based on where the species of each rose comes from. Walking through here affords a visitor to see a variety of shapes and colors.
Oh, and this goes without saying. Don't be a D-bag or an A-hole while walking around here.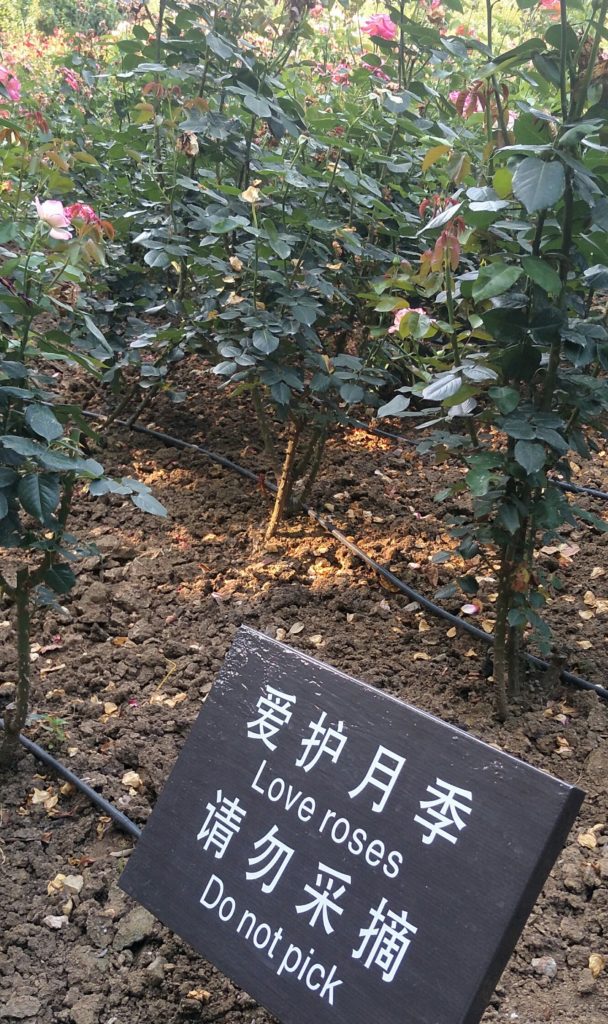 Zijing Park is in the part of Tianning that is close to Xinbei. Actually, it's just a few kilometers south of Dinosaur Park.