This was originally published in 2017.
I once asked a Chinese friend why many cemeteries were located in out of the way places. "Plenty of reasons. Feng Shui is one. If you are putting somebody into the ground, there should be a mountain behind them and water out in front." He took a sip of his beer "Also, some of us are a afraid of ghosts and we don't like going near those places. The only reason to go is to pay homage to a relative or ancestor." So, as I have said before, cemetery walks — where you take a stroll around a graveyard even when you don't know anybody there — may be common in America, but they certainly are not in China.
Recently, I visited the Revolutionary Martyr's Cemetary in Jintan. Much like many burial spaces in Eastern Changzhou, it seemed in a more remote location. This one was located far away from Dongmendajie, the commercial center of this western-most district of the Dragon City.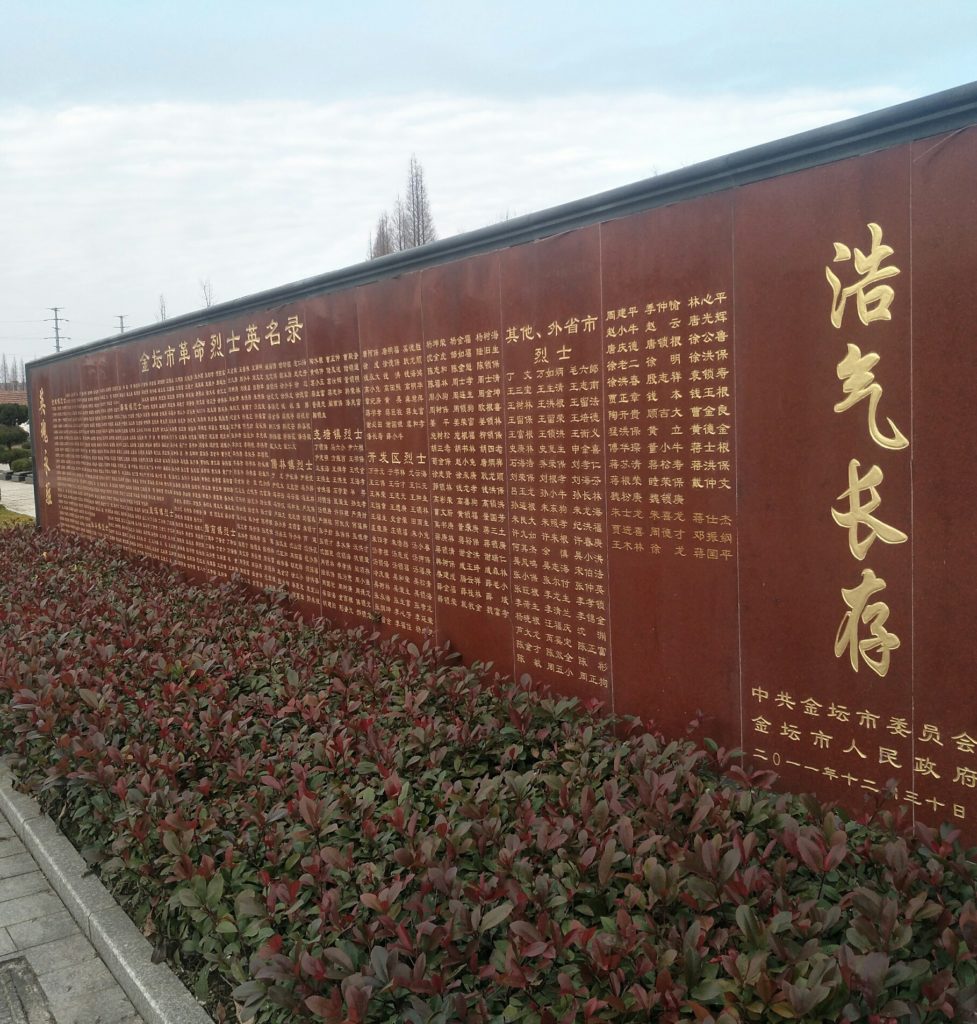 There is a wall with the names of all the Jintan people who died fighting the nationalist KMT during the Civil War / Revolution.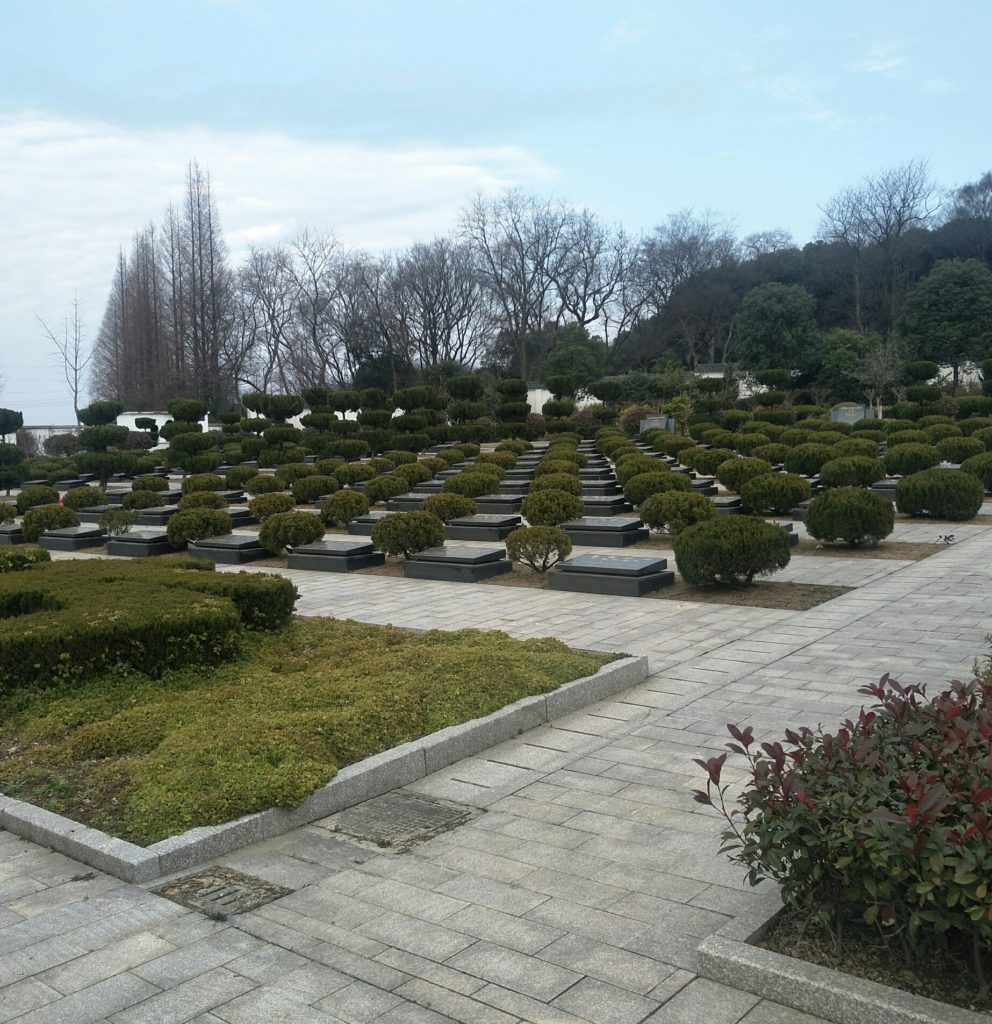 The people here are in ground plots. This is unlike the Martyr's Memorial in Tianning, where long hallways have urns stored on shelves.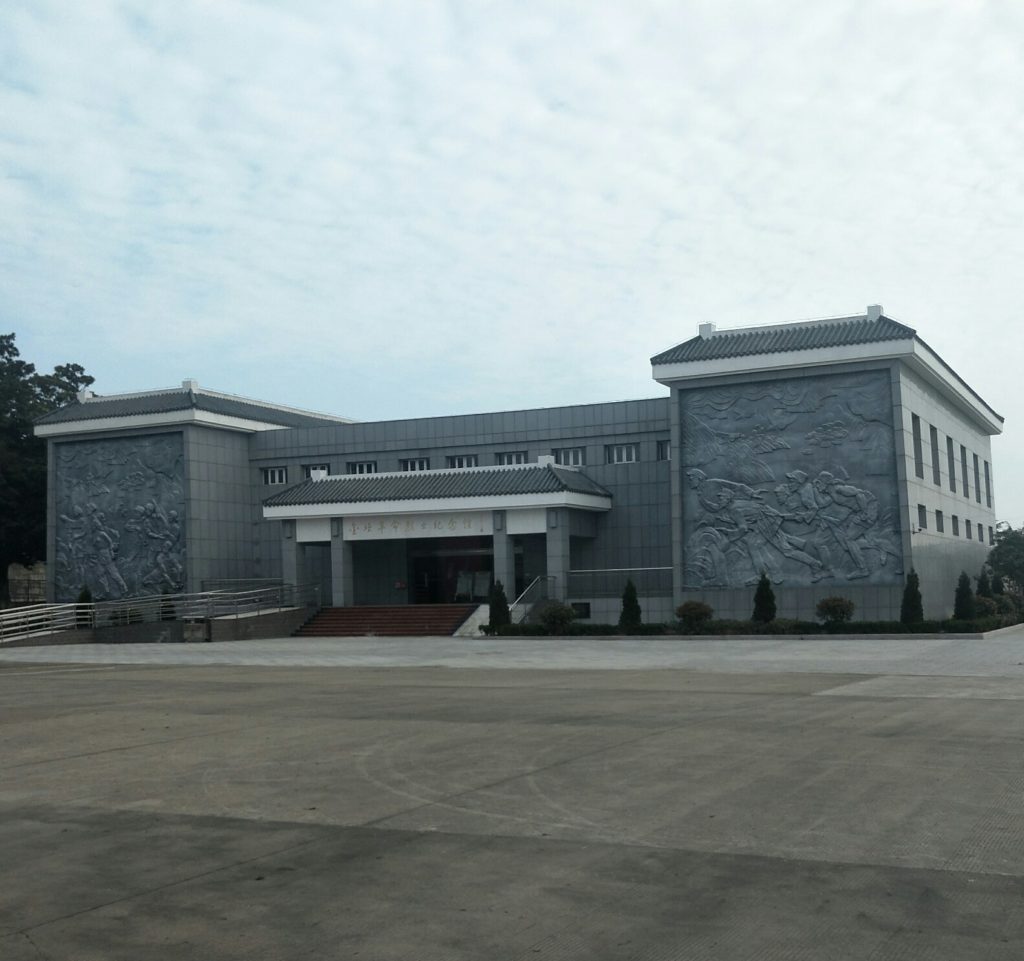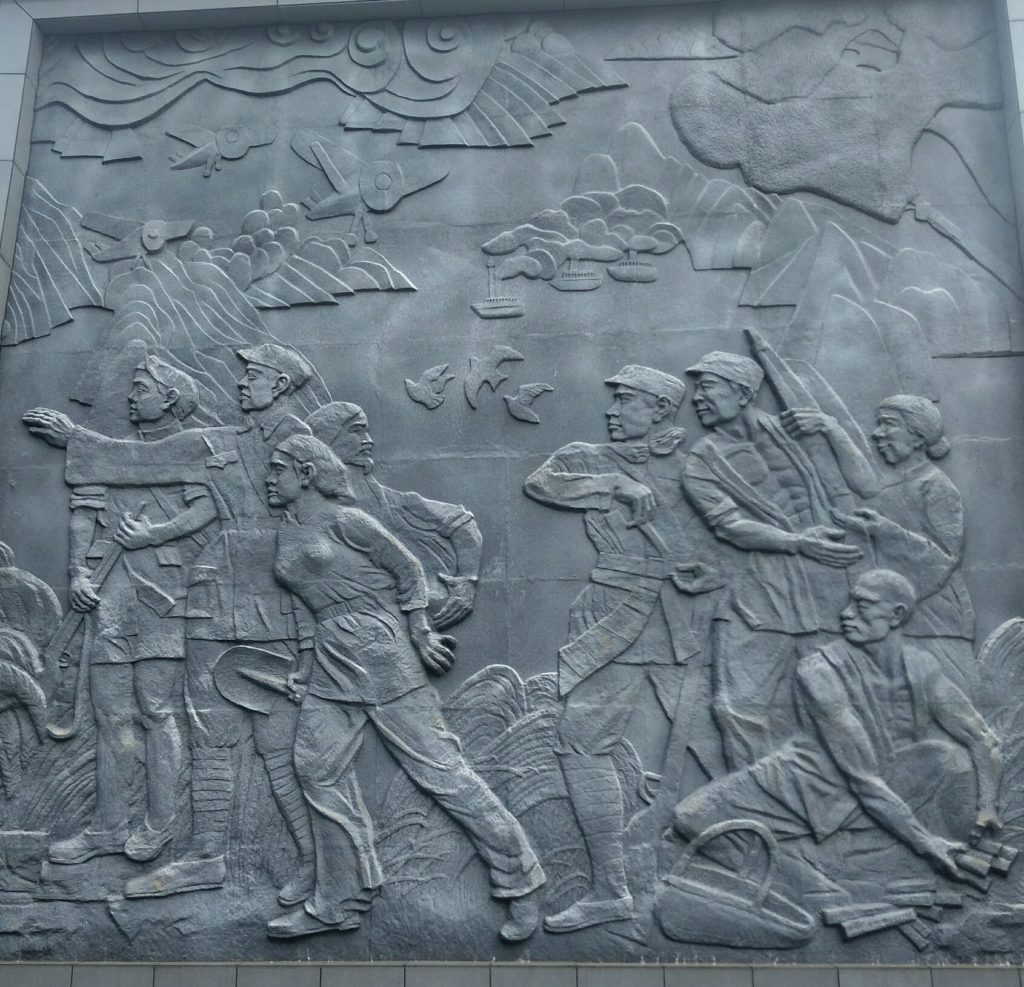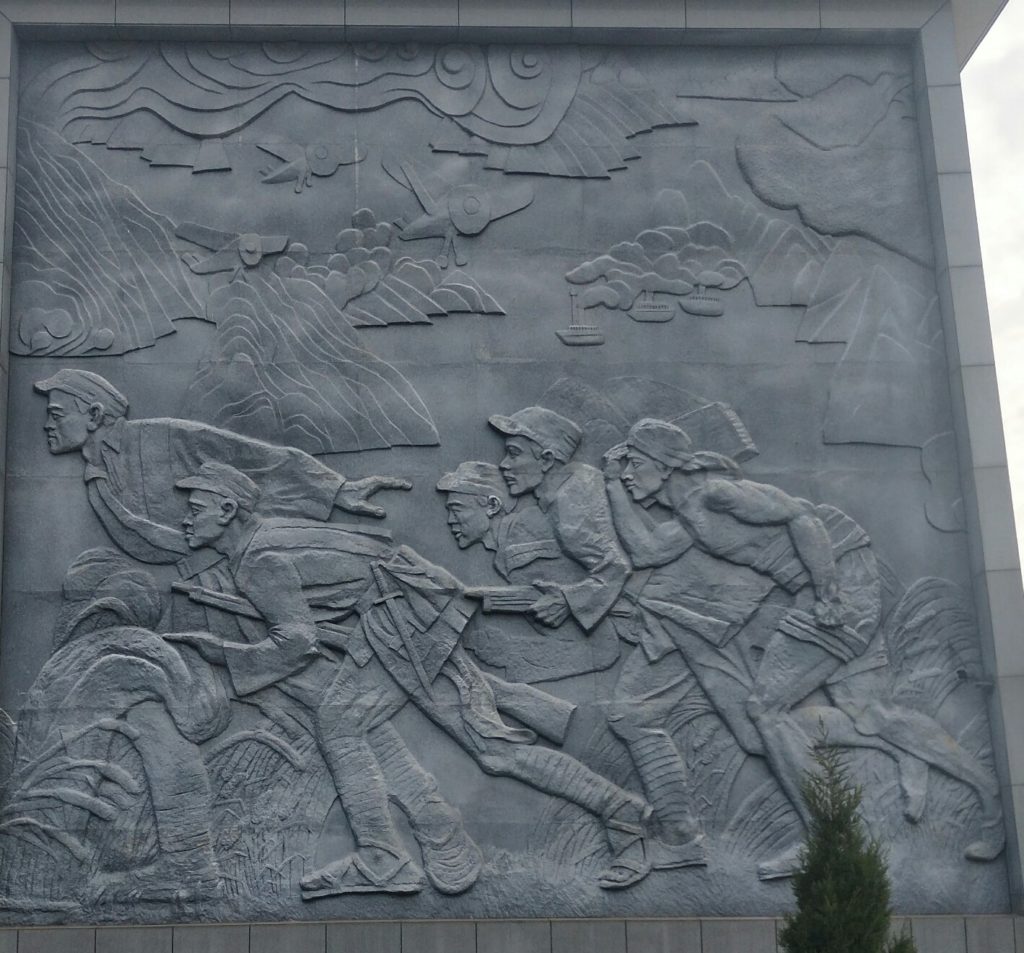 There is a museum dedicated to the local history of the war. When I went, it was closed. It was also Spring Festival, so I don't know if it is always closed, or if it was closed for the holidays.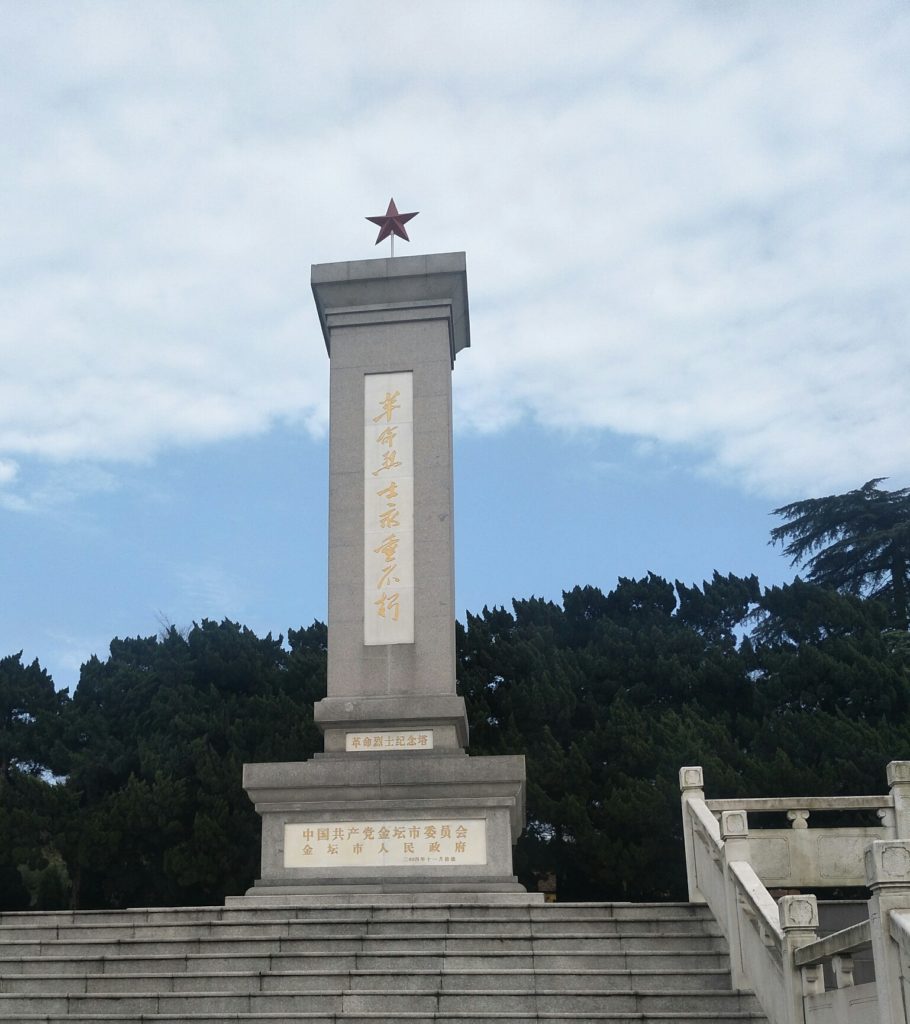 And, then you have the standard monument pillar. That's pretty much all to see here. However, there are a few other things in the vicinity. There is Baota Temple and Gulongshan Park nearby. Getting here actually takes a lot of effort. Since Jintan, as a district, is so far away from the rest of Changzhou, you have to take a one hour intercity bus to just get to their coach station. A visitor could either take a taxi here, or they can walk. I walked. And my feet hated me for that.