This post was originally published back in October of 2017. It is still useful information in while living in this city.
My body oscillates. Over the years, I have seen my belly expand and contract. This depends on how much exercise I am currently doing and how much I love the empty calories beer provides. My love for cheese and crackers is another underlying problem. A gender stereotype suggests that men do not care about their weight and never obsess over it.
This is simply not true — especially if you once were a wrestler or were otherwise engaged in a combat sport that required competing according to weight classes. I used to be a junior heavyweight, and that required me weighing no more than 189 pounds or 85.7 kilograms. High school wrestlers are infamous for doing stupid things to cut weight, and that includes wearing a trash bag under your sweatsuit and skipping rope in a steamy locker room shower. It's desperate, because you have a match and only two hours to shave off a pound or two before official weigh-ins.
For me, these were formative years. Sometimes, what you do in high school sticks with you for the rest of your life. Being horribly self conscious about my weight is one of those things. Looking in the mirror and cursing at the size of my belly is another. Or, since I am learning Chinese, 我是一个胖子 Wǒ shì yīgè pàngzi! Of course, the wrestler in me is reminded that size of my stomach is relative to how much time I have put in at the gym.
Yet, the worst thing you can ever do is throw yourself into cardio and weights with too much enthusiasm and not ease into a regimen. You can hurt yourself. This is more so the case once you start aging, and your body is not indestructible like it was in your teenage years. For this reason, I wanted to talk to a doctor before taking advantage of the year long gym membership I just bought.
Specifically, I wanted to get checked for a hernia — for real reasons I will not get into. Now, this brings up one of the challenges of being a foreigner in China. The language barrier is a real thing of concern for some. Sure, you can always task a Chinese friend to come with you, but a lot of my Chinese friends are platonic women I have worked with as an English teacher at one point. As a male, getting checked for a hernia requires dropping your pants and exposing yourself in the most vulnerable way. To put it this way: would a woman ever want a casual guy friend to translate for her during a trip to a gynecologist? Of course not. It is a real privacy issue.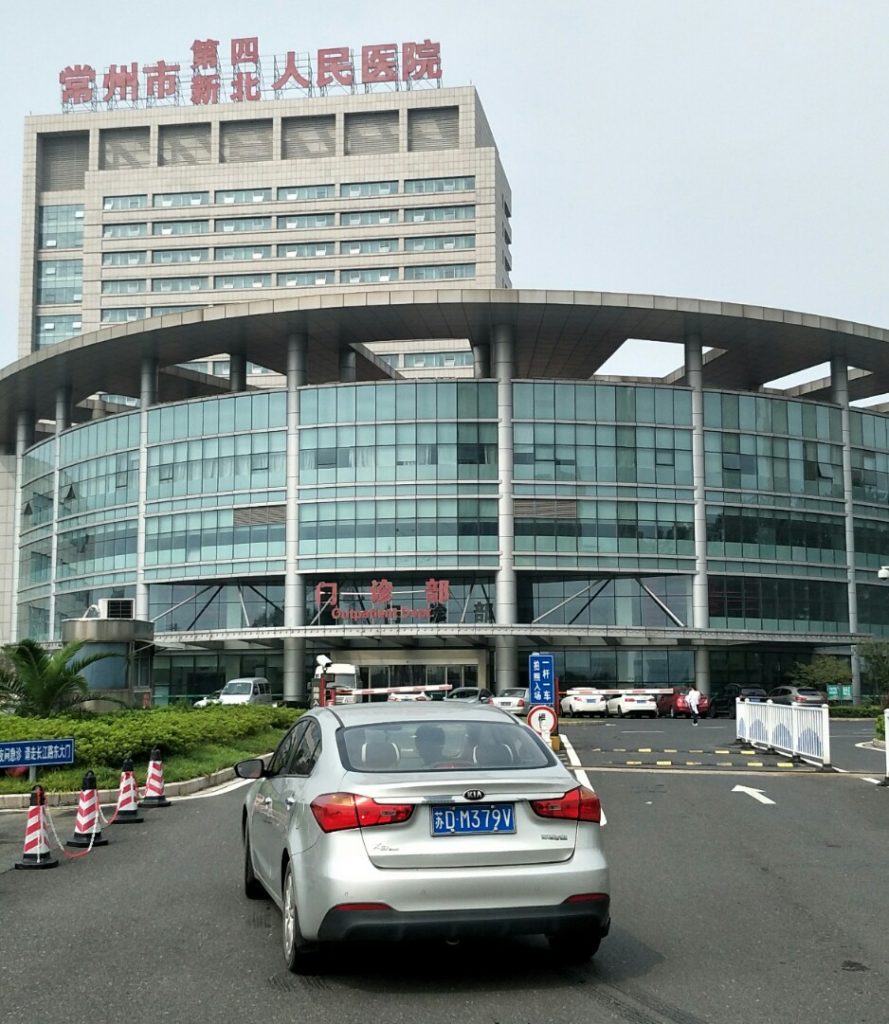 But, so is the language barrier. What is a person to do? Some hospitals are trained to deal with this and have international departments or help desks. In Changzhou, that would be Number Four People's Hospital in Xinbei. They have English speaking nurses that will accompany you during a visit. If you think about it, this is a lot better than tasking a Chinese friend. These nurses are medical professionals and can be more accurate when conveying your concerns to a Chinese-only doctor.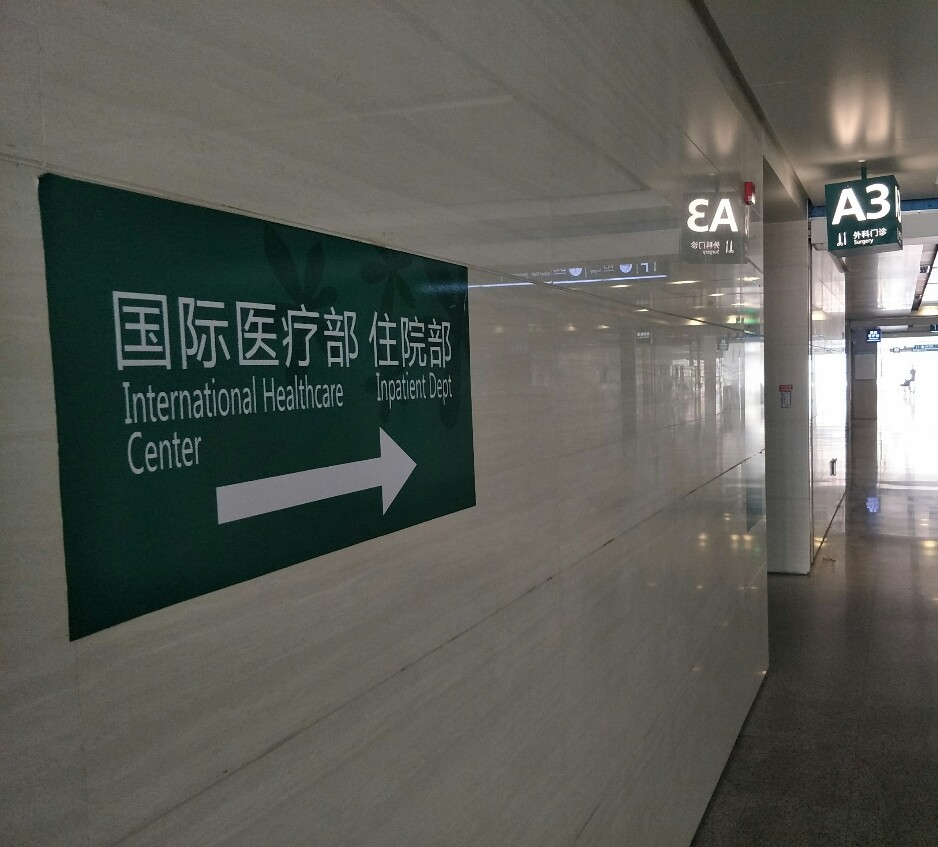 I am not saying this hospital is perfect. The location can be extremely frustrating if you live in Wujin. It's north of the Foreign Language School and Trina, as well as Changzhou's North train station. There are plenty of other places a person can seek out medical help. In 2014, I contracted laryngitis, and I received expert treatment at a Wujin hospital near the College Town. The international department at Number 4 is more for people who want to go it alone or want a little more privacy. It's also one of the most convenient answers for people brand new to Changzhou and want to interact with health care professionals in English.The cost to check in and talk to a doctor is 35 RMB. The price goes up with whatever tests ensue.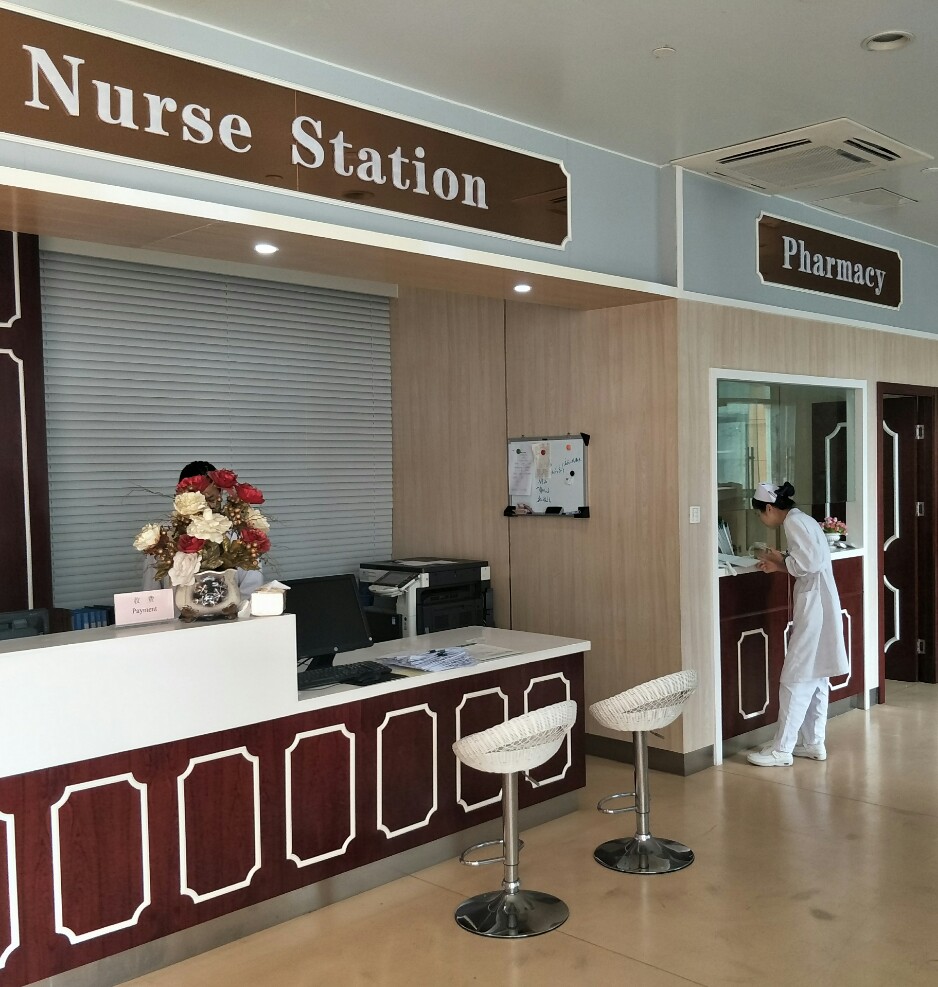 As for me and my most recent visit, I am fine. No hernias. In fact, the doctor said the issue that is bothering me could be fixed with less sitting behind a computer for absurdly long hours and more exercise — which is the exact reason why I wanted to get checked out. I have a resurgent beer belly that needs to be tamed and then terminated. Time to get to work!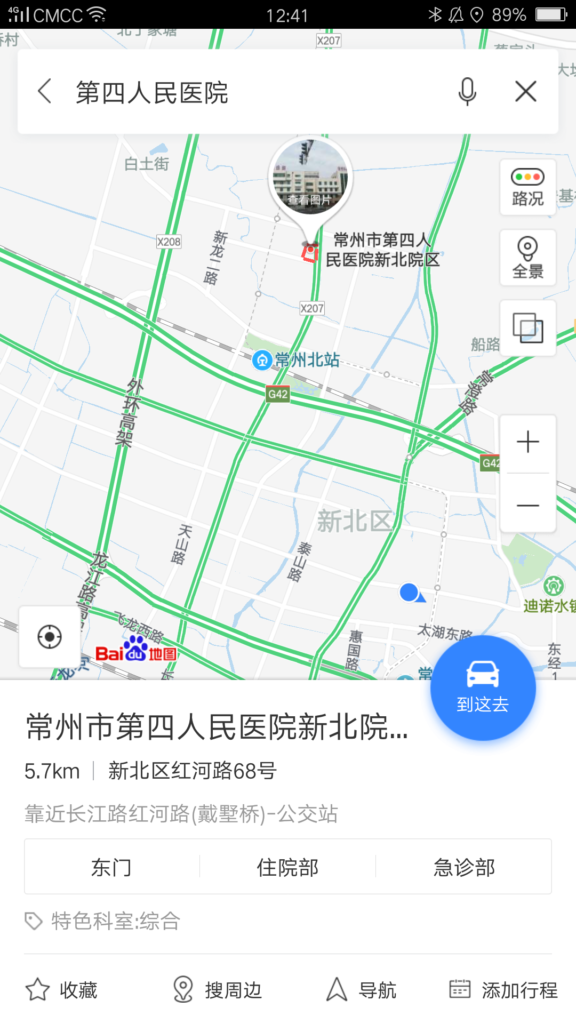 Chinese address is in the above Baidu Maps screenshot. This is one of the reasons why I post Chinese maps and not screen grabs from Google. Google Maps will not help when interacting with a cab driver. In this case, Number 4 People's Hospital is not in a convenient location and a potential visitor may have to take a taxi here. This will likely be different in a few years when the subway is completed. But for much of the foreign community in Changzhou currently, it is in an out of the way place.
Added in 2022. This clinic still exists, but this article was written before the CZ Subway opened. This hospital can be easily accessed by taking Line 1 north to the Tourism Institute's metro station.