This was originally published in 2016.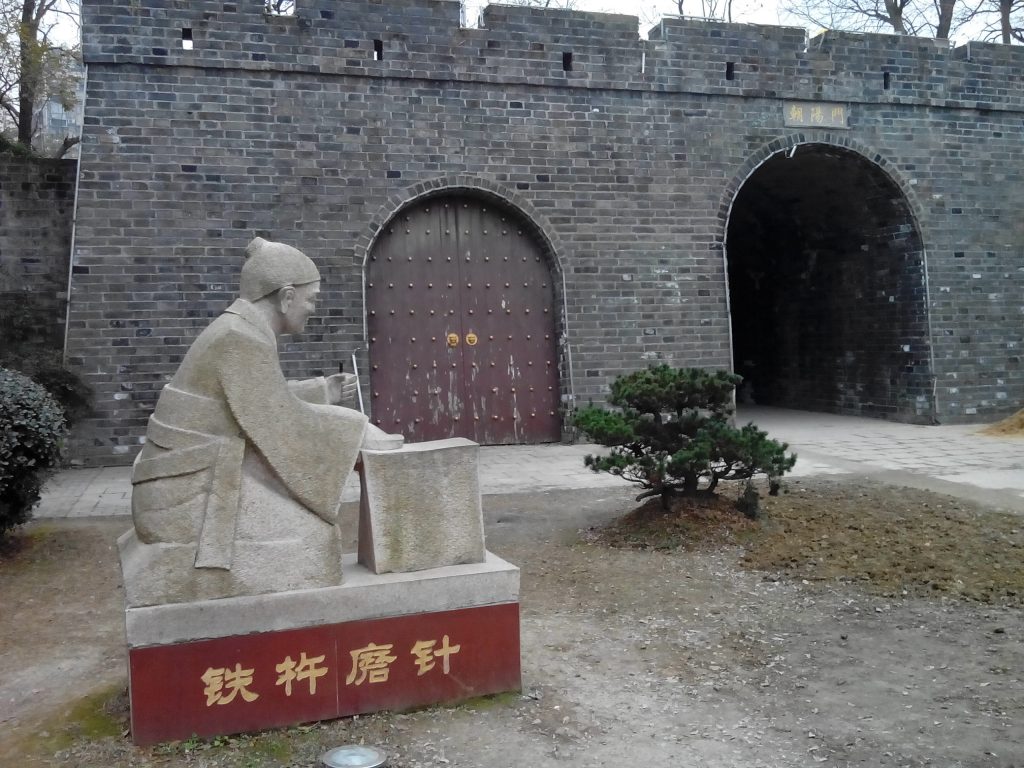 Wisdom proverbs are a big part of a Chinese culture. So are poets and their writings. Sometimes, the two converge and overlap. For example, there is this idiom: 磨杵成针, or Mó chǔ chéng zhēn in Pinyin. If you translate it almost literally its "Grind pestle into needle." More commonly, it means "To grind an iron bar into a needle." This saying is often used to say persevering at a hard task is worthwhile.
This proverb is often attributed to Li Bai, who is often considered one of the greatest poets in Chinese history. The story goes like this. Li Bai, at a young age, came upon on an old woman who literally was trying to grind a thick iron bar into a thin needle. The poet-to-be took the iron bar and tried to do it for the old lady, but he eventually gave up quickly. Li told the woman she was being foolish — that it would take forever to do such a thing. The old woman chided the young Li and reminded him that hard work can lead to good results. The young boy took that to heart and grew up to be one of China's greatest poets. Eventually, "grinding an iron bar" also became a metaphor for succeeding at something hard.
As for the statue pictured above, it can be found in Jintan — Changzhou's most westward district. It's one of three idiom statues that can be found at Jintan's Hua Luogeng Park 华罗庚公园. The district's central shopping area, Dongmendajie 东门大街, is nearby. The bus terminal, and the express bus back to downtown Changzhou, is also in walking distance.