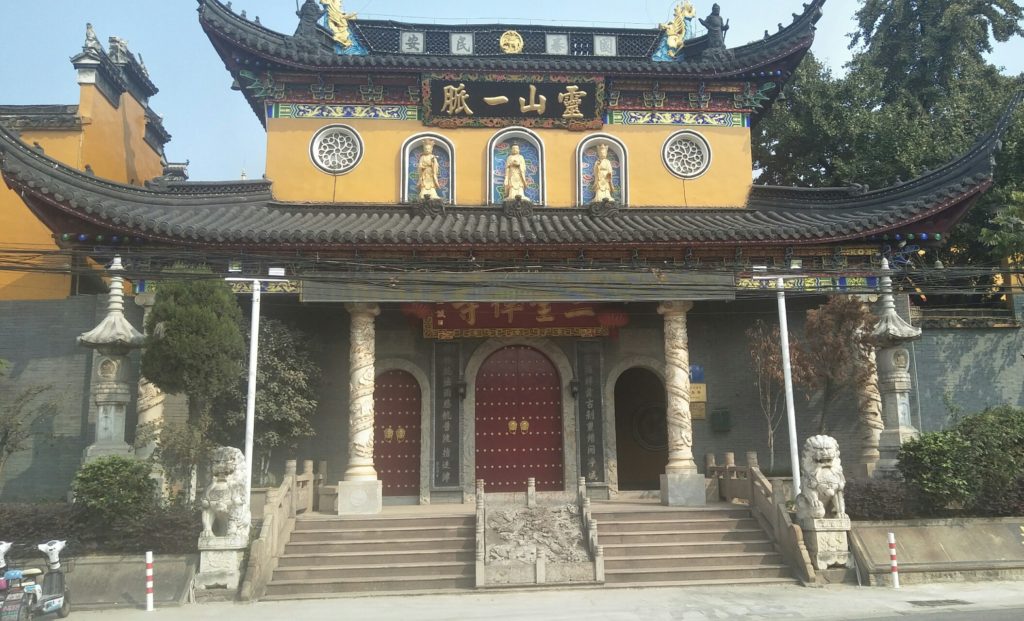 Sometimes I think I have seen all that Changzhou has to offer, and then something comes out of left field and really surprises me. And, that's what I can easily say about San Sheng Temple 三圣禅寺 — it really surprised me. With the exception of Maoshan  out in Jintan, I thought I had seen all of Changzhou's major temples: Tianning, Bailong, Dalin, Baolin, Wanfo, and so on. Well, I was wrong, but then again me being wrong is nothing new. Still, I was awestruck by this place.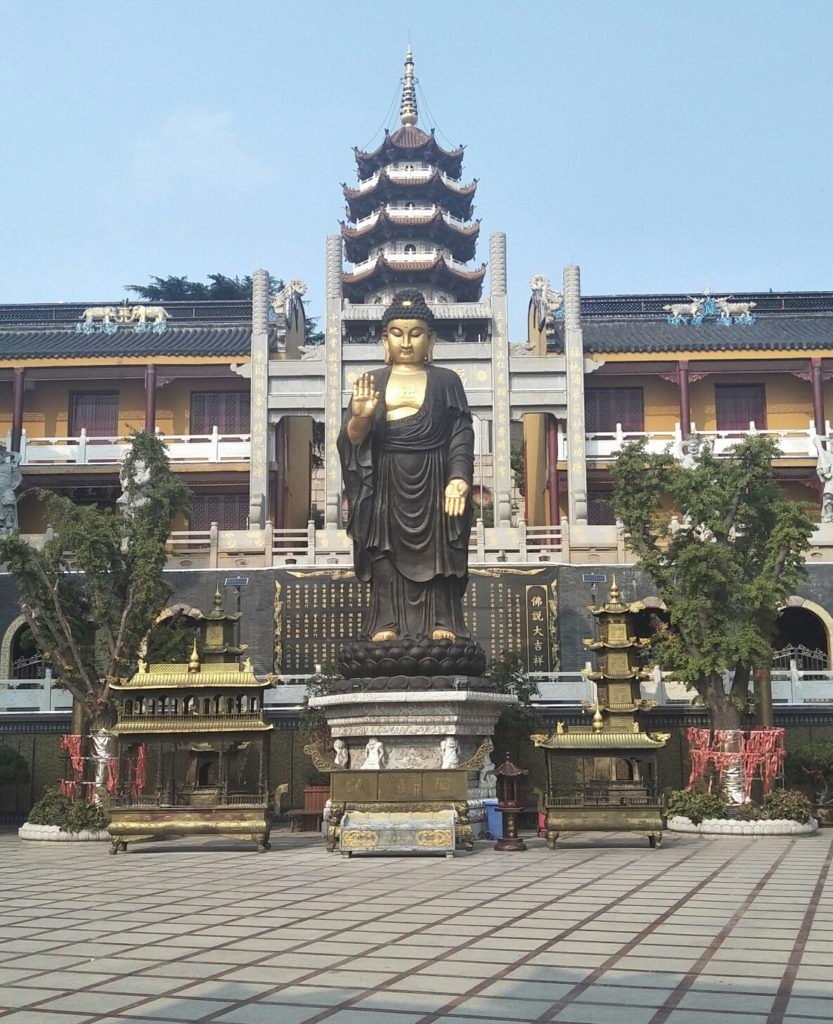 Comparatively speaking, it felt roughly the same size as Tianning — albeit with a smaller pagoda. The pagoda is also not open, so you cannot climb to the top for a view of the surrounding area.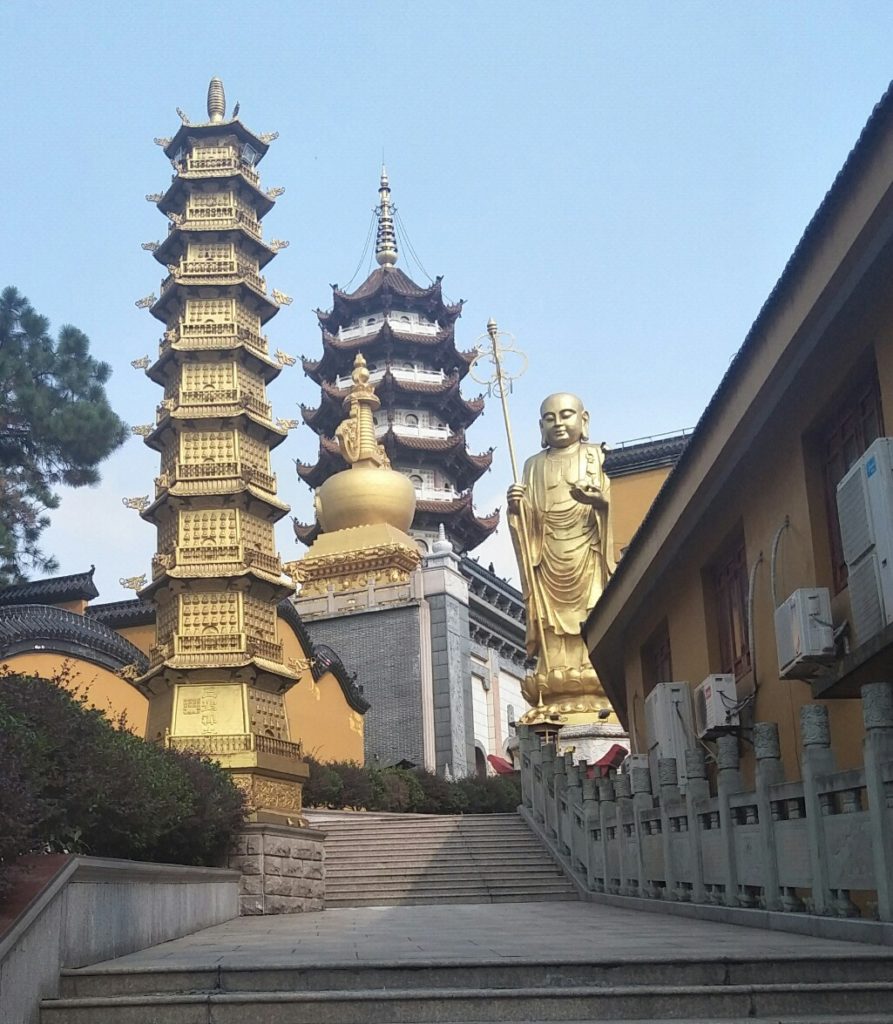 There is so much to see here, it would be hard to fit it all into one post. So, here are just some of the more unique things.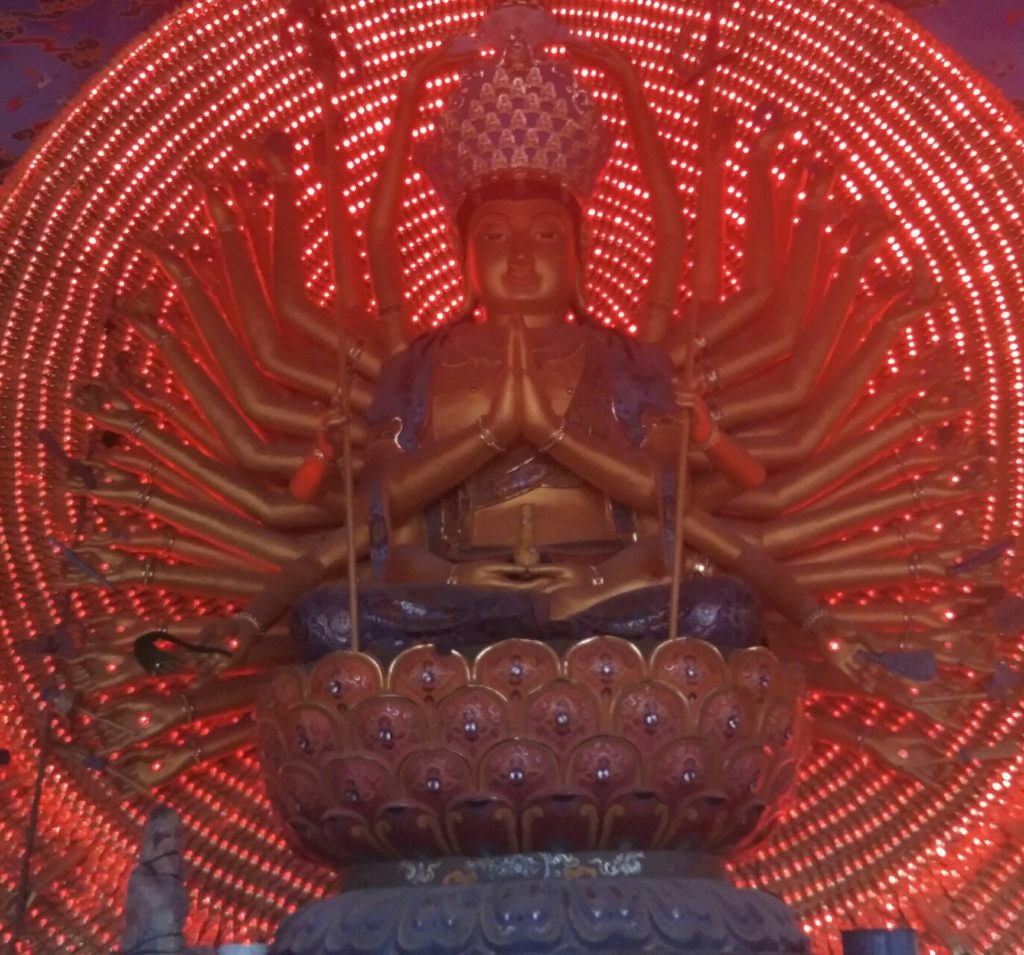 There is a huge lighted display dedicated to Guanyin, the Chinese Goddess of Mercy.  The lights change from red to blue and green. However, this wall is massive.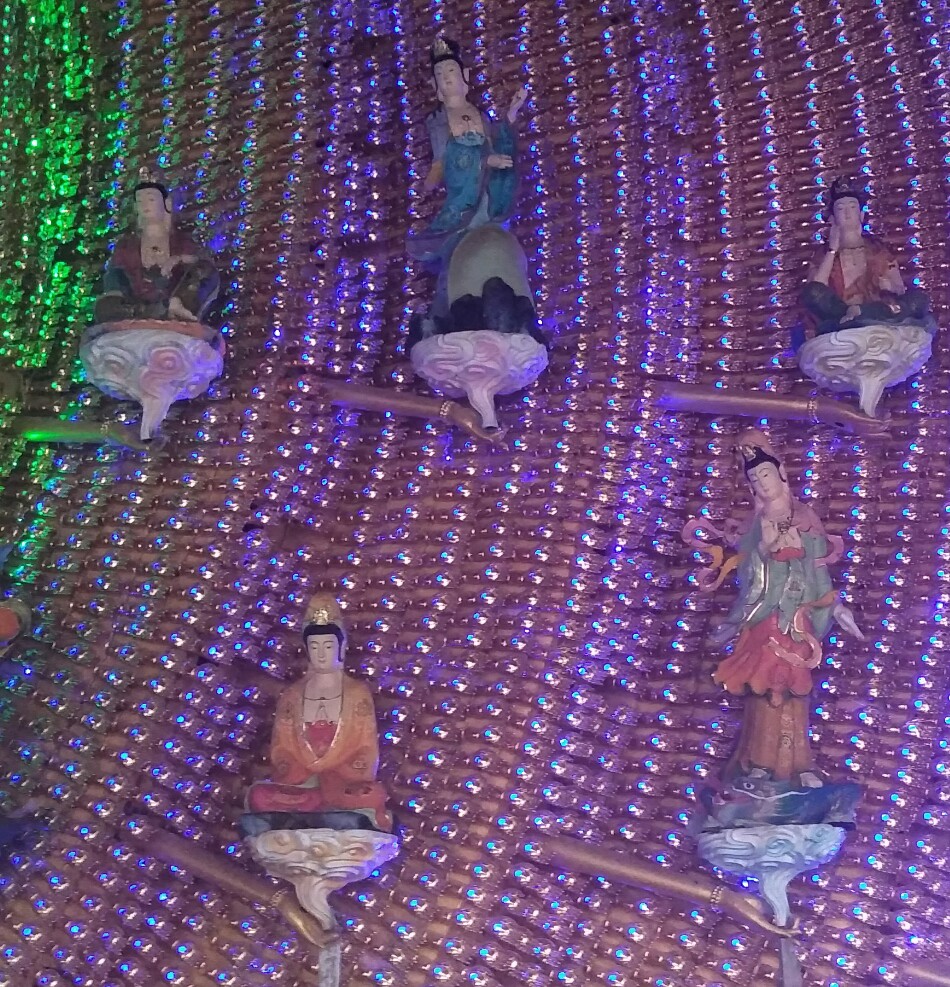 The textured background is made up of thousands of hands. We also see longer arms sticking out of this wall as well.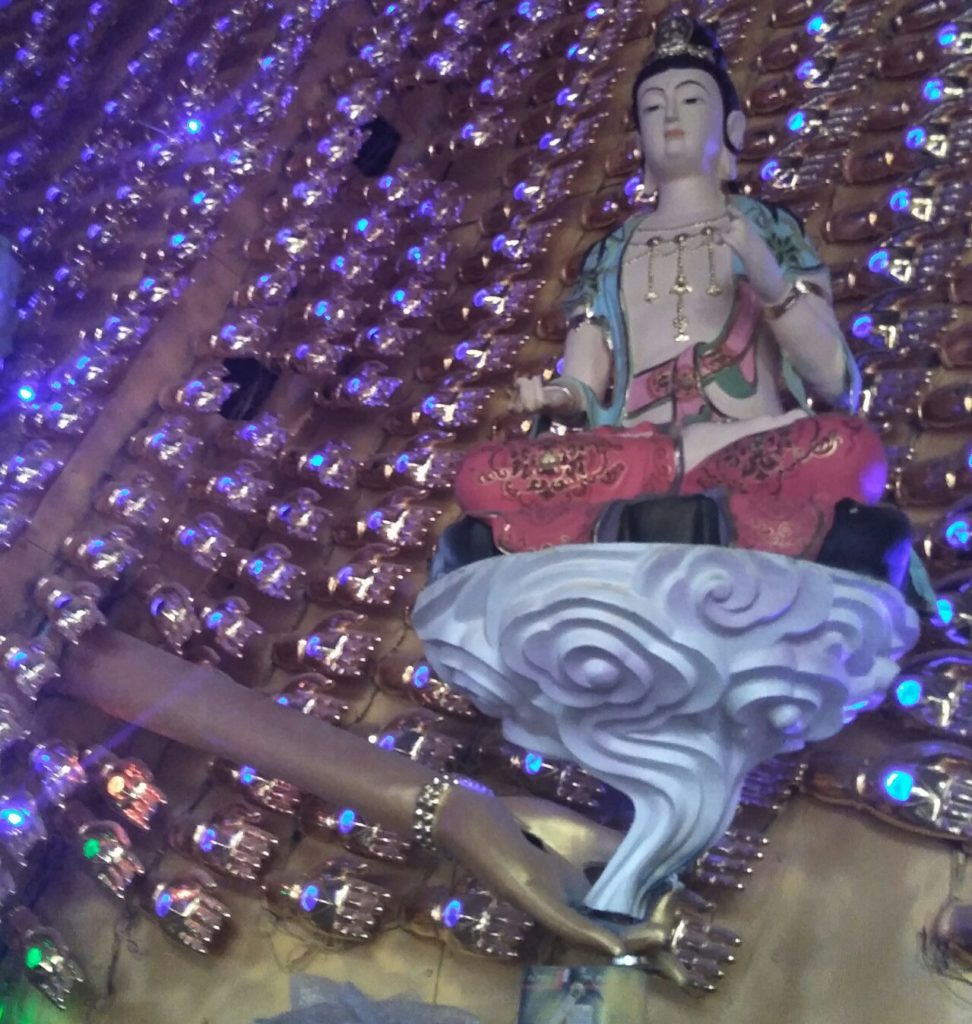 This has spiritual significance; Guanyin is often dipicted with multiple arms, hands, and heads so that she can maximize her reach in hearing prayers and dispensing with mercy. She looks this way because it assists her in helping as many people as possible. There is a downside…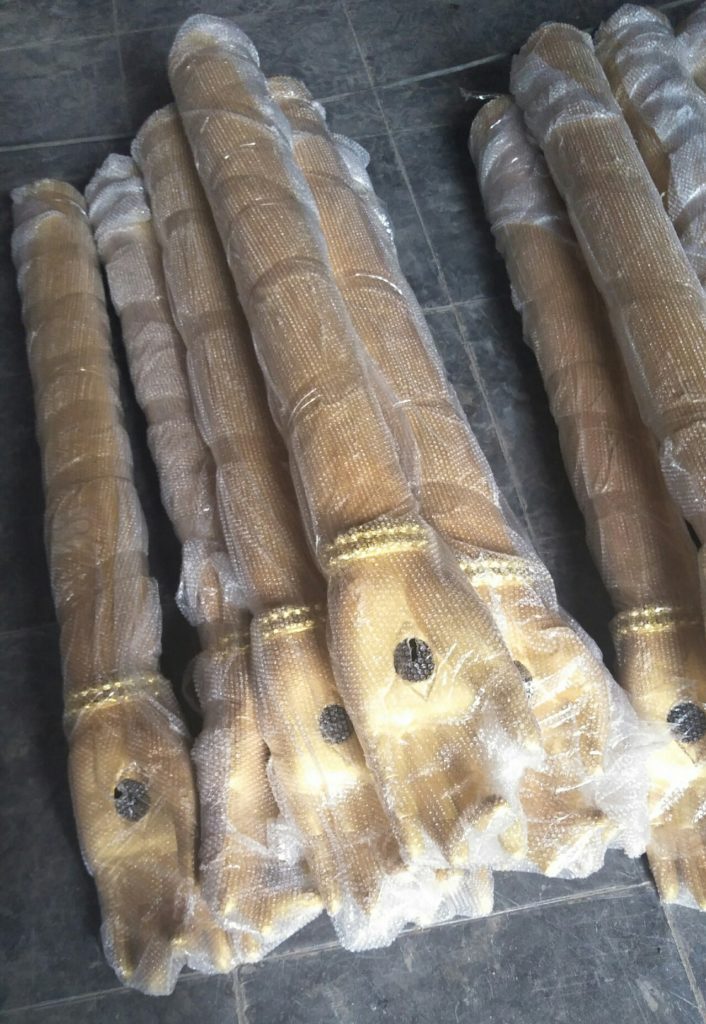 It's kind of weird to see disembodied arms in bubble wrap. This is emblematic of what is also currently going on here. The place is undergoing renovations. It seems like they may be adding more arms to the wall. Speaking of walls …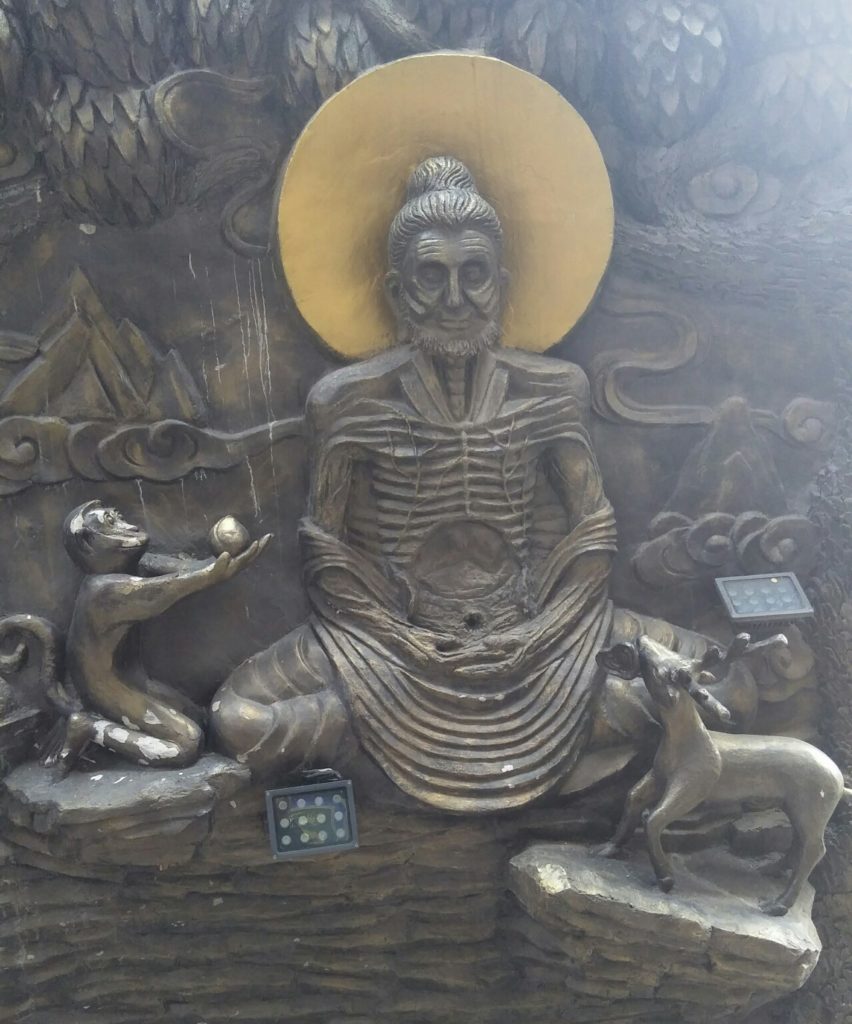 There is an epic sculpture wall on one side of a staircase. Luckily for me, I had a very kind monk who offered to show me around.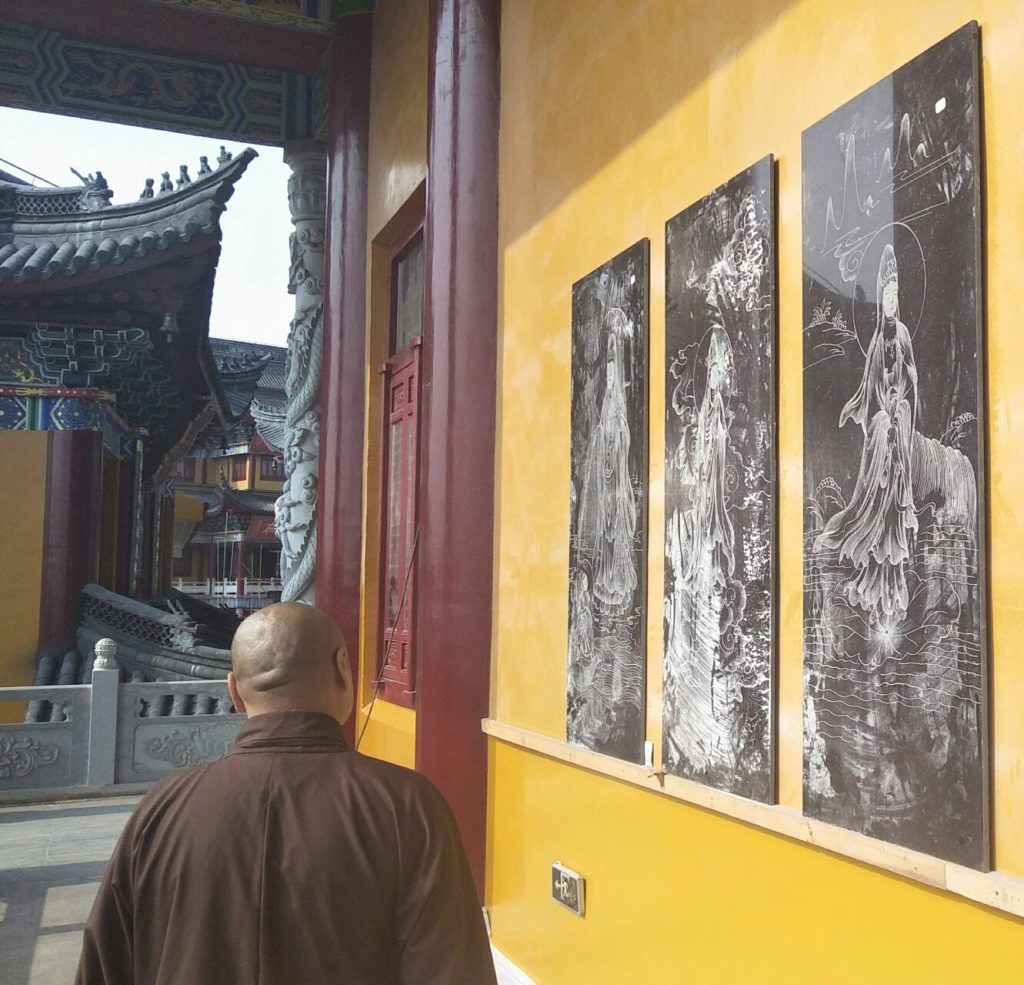 There is just so much here; it's hard to digest it all in one visit. I am definitely going to return. However, some people who know me personally might ask, "You have lived in Changzhou for years. How is it you missed a place this large?"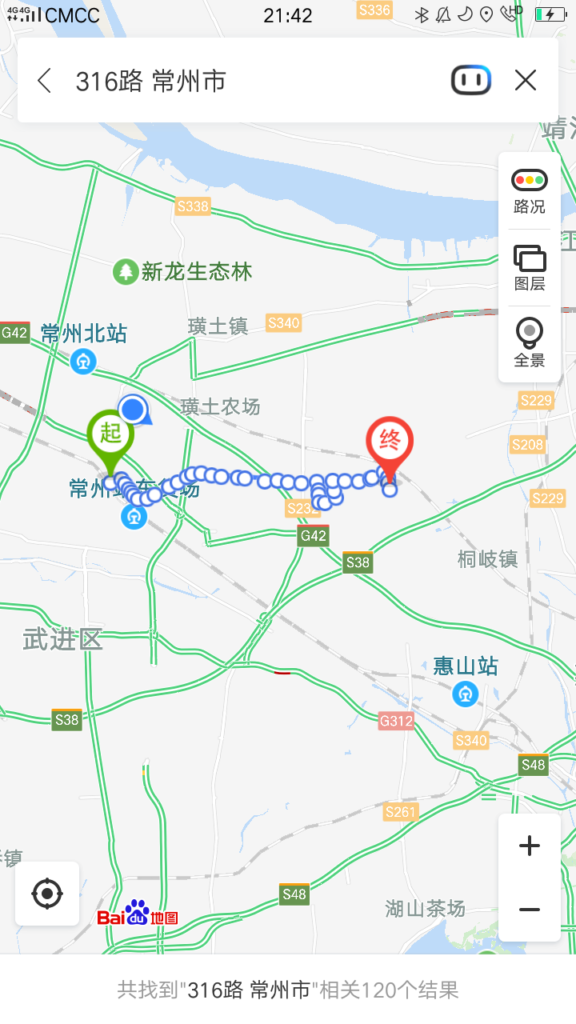 It's in a very remote part of Changzhou. This is out in the former Qishuyan District, which is now currently part of Wujin. As a one way bike ride, this was 20 kilometers away from Xinbei. Basically, it's eastern Changzhou, near the hills where there are a lot of public cemeteries. The 316 bus from the downtown train station comes out this way, but there are only a few buses a day, as the below sign illustrates.