This post was originally published in July, 2018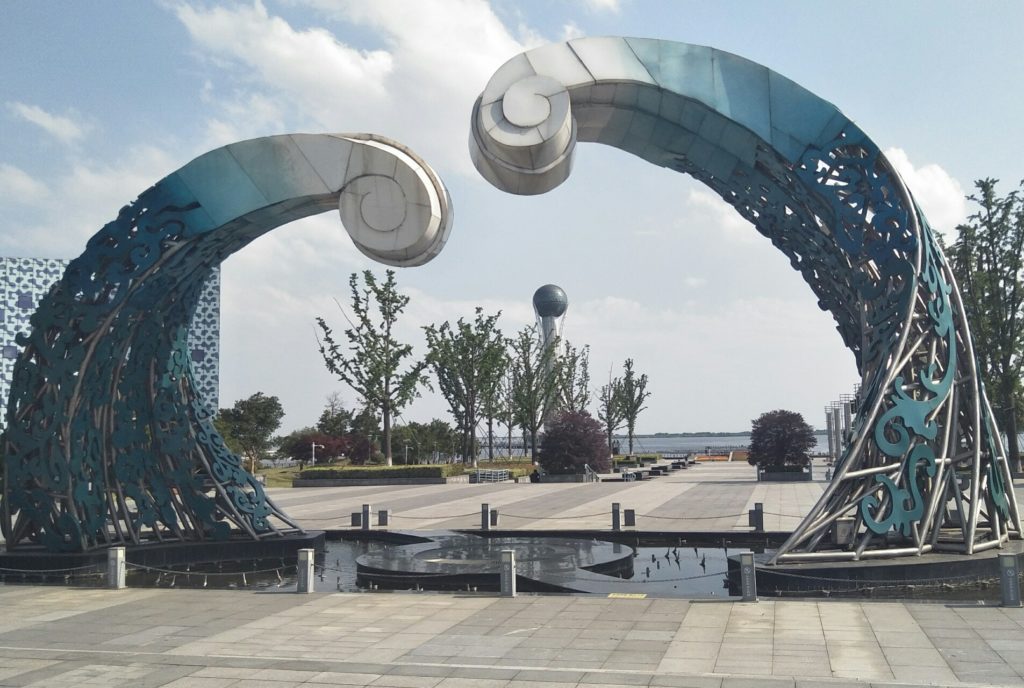 Late July and early August tend to be Changzhou's hottest times of the year. Sometimes, it can get so bad, some may not want to venture out of their homes at all and will opt to hang out in front of an air conditioner on full blast. On the other hand, some locals and some expats from hot climate countries may actually like this time of year and may want to get out and about — and to that, I say to each their own. If one does want to get out, Gehu / West Tai Lake may be a possible destination. While not much has changed in this part of Wujin over the years, there is something interesting to consider.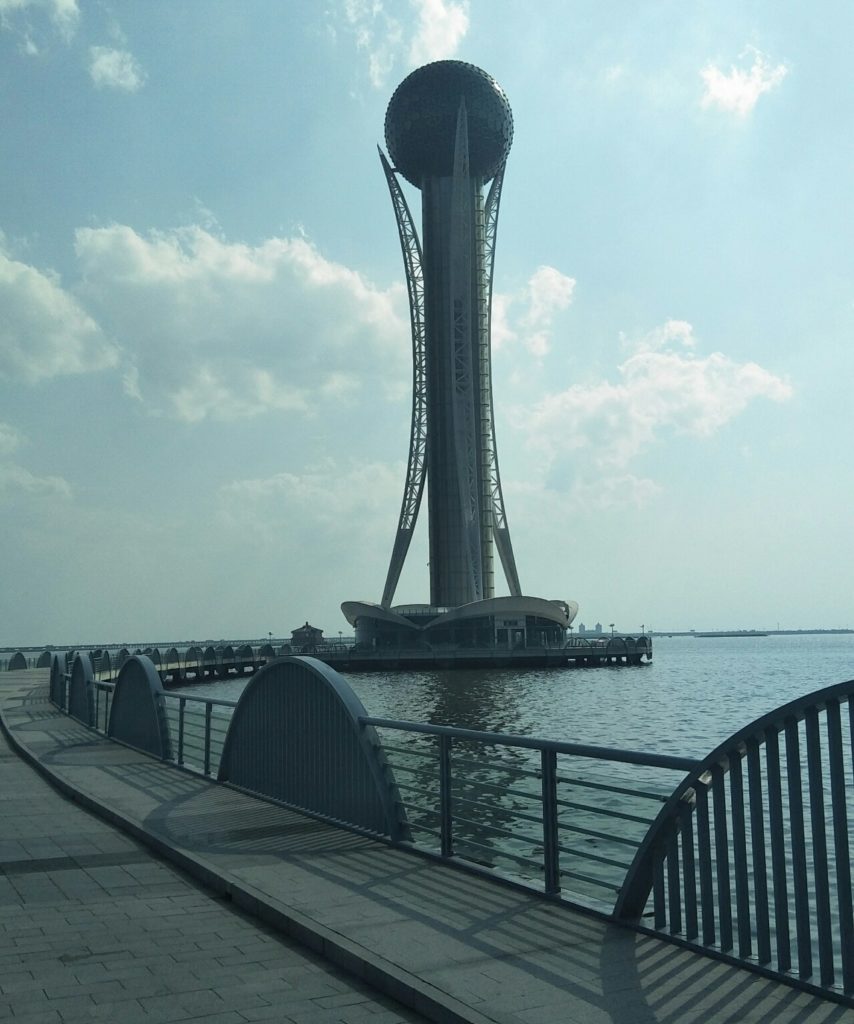 The lakefront around Gehu / West Tai has been undergoing a slow drip-drip pace of development. However, the first time I ever came out here a few years ago, access to the above tower was blocked off. It seemed like a project still under construction.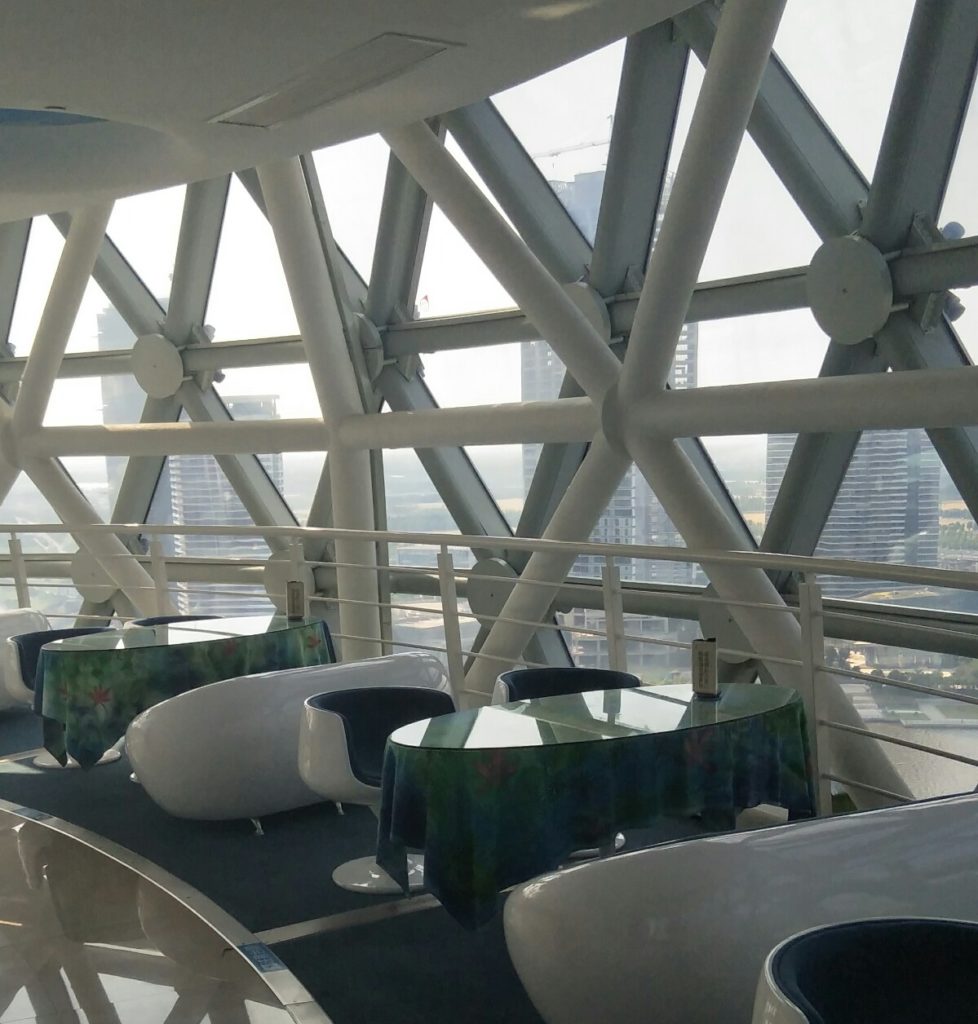 Now, it's open to the public. A visitor can pay up to 20 RMB to go to up to two different floors. The above photo depicts the uppermost cafe. The floor directly beneath is more of a viewing platform with telescopes. Here, one can get a good look not only at the lake itself, but the surrounding development.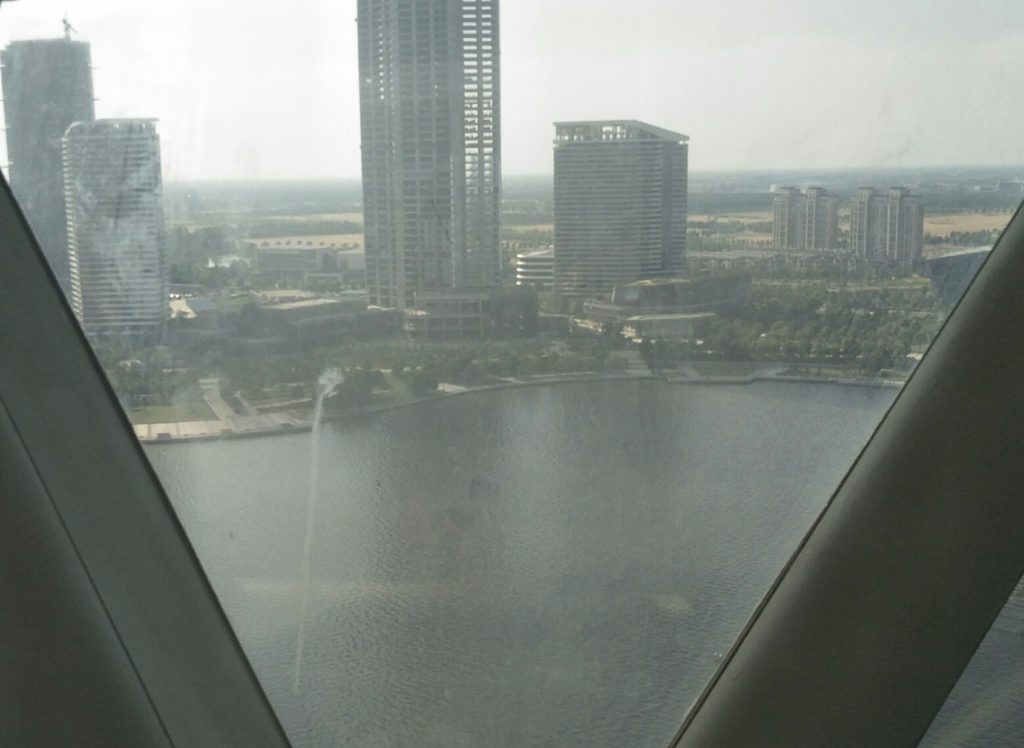 As has been noted elsewhere on this blog, Gehu / West Tai is still not the tourist destination and resort the city likely has in its long term plans. Still, there are a few things to see out here, and this tower is one of them. The best way to get to the lakefront involves taking the B15 BRT bus in Wujin, near the Yancheng zoo and amusement park area.