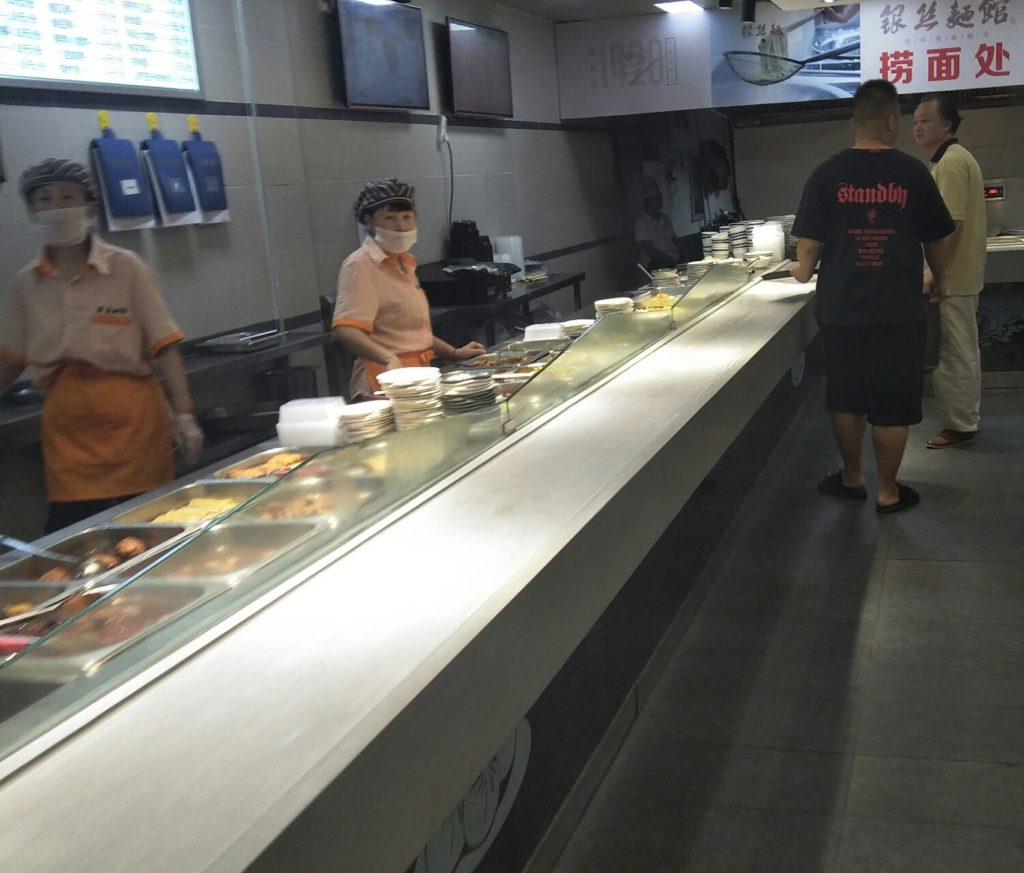 When I lived in Wujin, I used to ask my college students for recommendations about what was truly "local" Changzhou food. Most of them didn't know what to say because 1) their English levels were so low and 2) most of them didn't come from Changzhou. So, I used to get some silly answers like "Go to the top floor of Injoy." One day, a friend brought me to Yinsi Noodles. Eventually, I was handed a bowl of noodles, and that became my first exposure to Changzhou's food.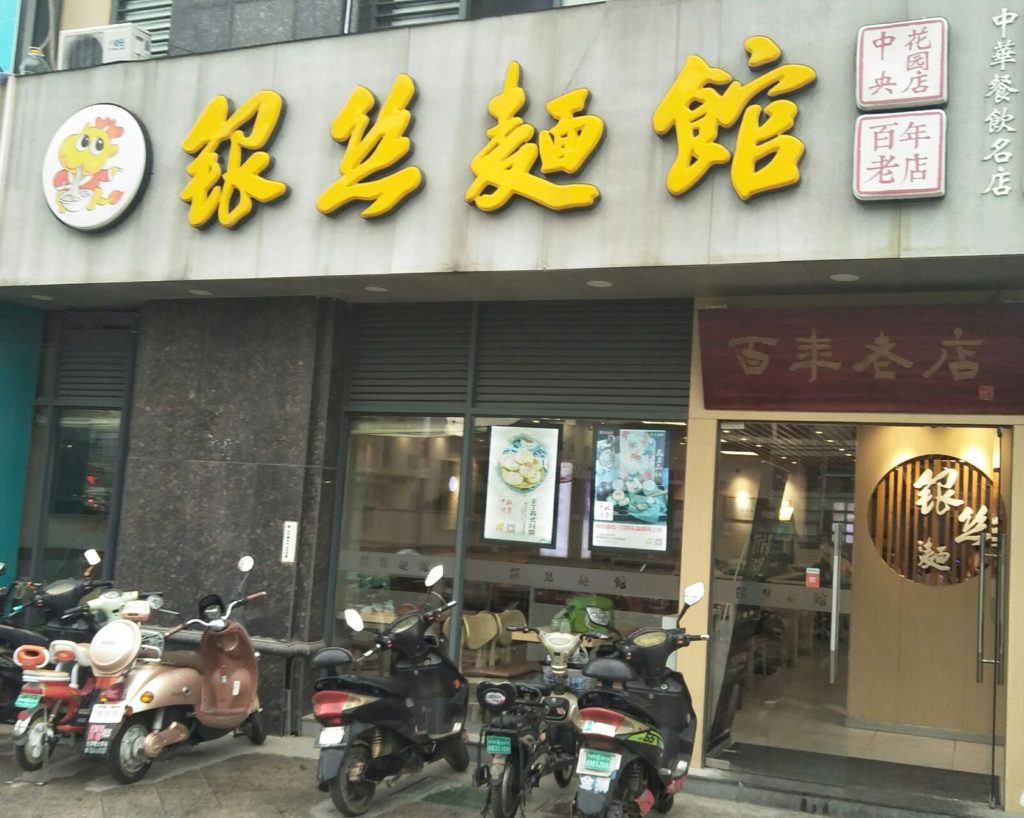 That was more than a couple of years ago, now. Recently, I returned to Yinsi and tried the same dish. Only, I went to a different location. This cafeteria style restaurant is a prolific chain with locations all over the city. It serves a variety of non-local dishes that can be easily found elsewhere.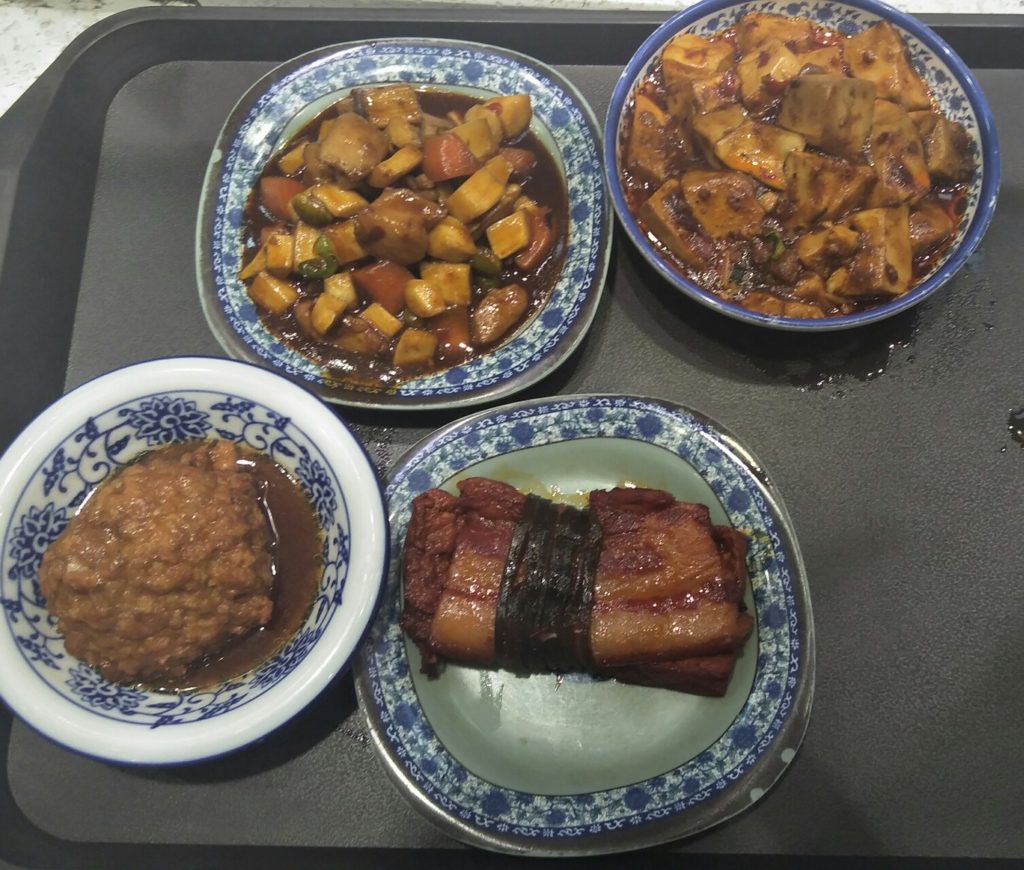 So, if that is the case, what is so special about this place? A very cheap 5 RMB bowl of noodles.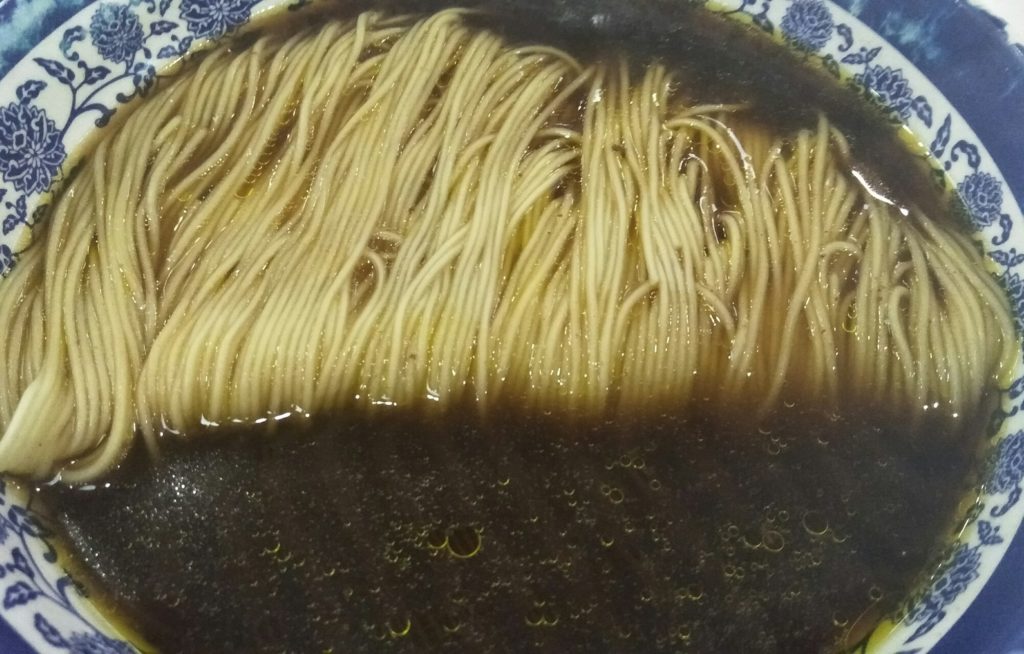 The dish's name is actually shared with the eatery. Yinsi Noodles in Chinese is 常州银丝面 chángzhōu yín sī miàn. The actual above noodle soup is 银丝面红汤  yín sī miànhóng tāng. The literal translation would be "silver thread noodles red soup." The characters 银丝 refers to the actual noodles themselves. According to Baidu's version of Wikipedia, the name comes from how the ingredients in the dough results in very white noodles.  The "red soup" comes from the broth base, which is made with soy sauce. The result is a slightly salty taste that never becomes too much.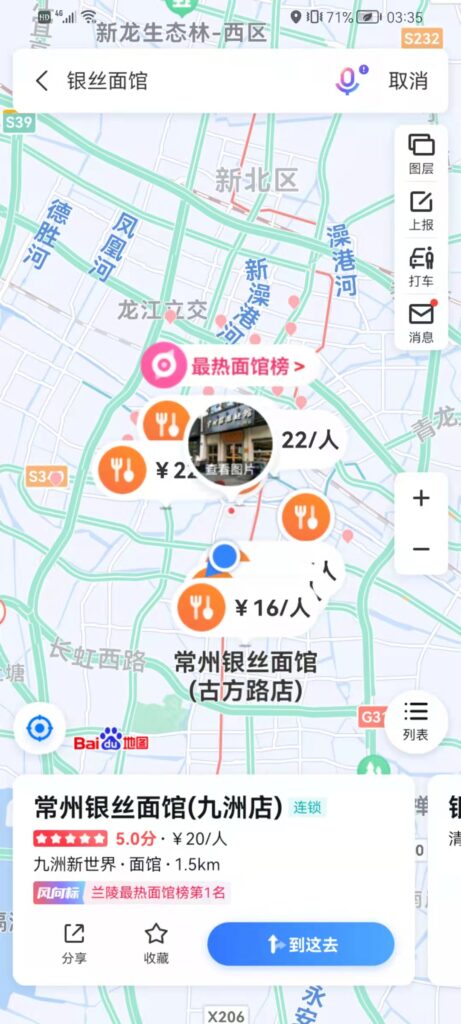 You can also add a few things to the soup to customize the flavor a little more. If you look closely at the above, you'll notice I chopped up a meatball and mixed it in. So, what else can I say?
This dish has been part of Changzhou culture for nearly 100 years. However, one should clarify one thing: only the recipe is that old. The current chain of Yinsi cafeterias doesn't date back that far. The original shop, from all those decades ago, is also gone and lost to history. It used to be in what would become the Nandajie area of downtown.