Over the years, Changzhou seems to have an on-again, off-again relationship with Singaporean and Malaysian food. Years ago, both Xinbei and Wujin had Secret Recipe, a chain catering to Malaysian cuisine with some Singaporean and western dishes. Their lamb shank was pretty good. It was also this place were I had tried laksa for the first time. Tianning was about to get one, but then chain went out of business in Changzhou. No more Secret Recipe in this city. There was an iteration or two of other Malaysian or Singaporean-centric places. The most recently departed was located at on ground floor, exterior rear of Zhonglou's Wu Yue Plaza downtown. For those in town craving this sort of cuisine, there is a reason to be happy again.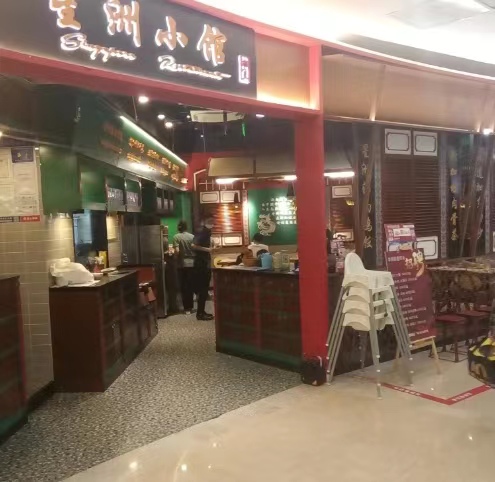 The fourth floor of Xinbei Wanda is home to 星洲小馆 aka Singapore Restaurant. Singapore is well known for it's curry, and it would put it up there with Indian and Thai as some of the best in the world. Naturally, whenever I am trying a new-to-me place selling this cuisine, the curry is the first thing that must be tried — as a general quality determinant.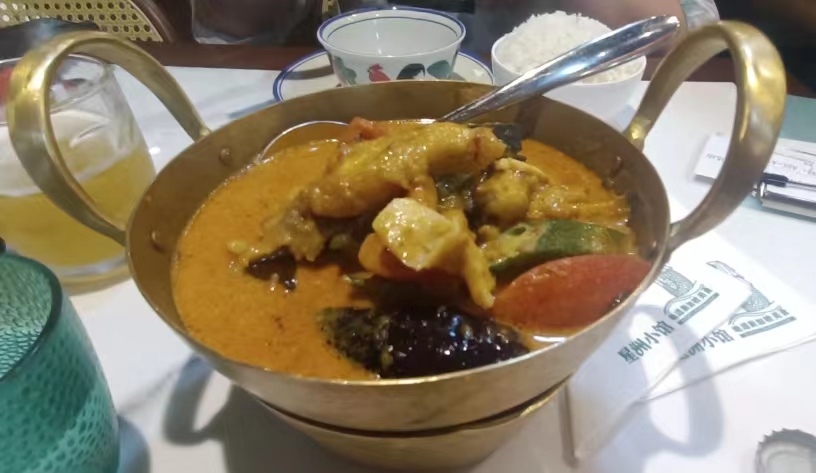 They were out of the their curry beef brisket, so I opted for the fish instead. This also had eggplant, tomato, okra, and slices of cinnamon bark. Most other Singaporean places I've been to, I always leaned towards brisket. This fish variety was not that bad at all. The fish itself was white meat without any bones, and it soaked in the curry very nicely. The next item was a ordering error.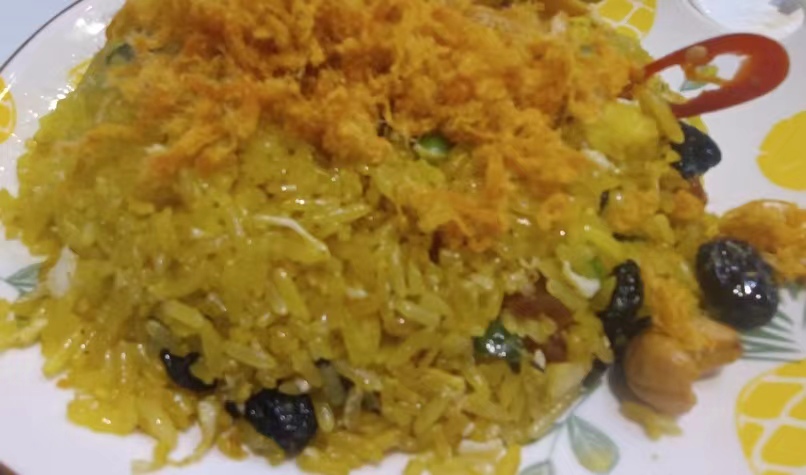 Laksa is another signature dish that should be sampled up a first visit to a Singaporean joint. I actually pointed to this noodle dish on the menu, and somehow that got interpreted as fried rice. Still, it was good. Topped with meat floss, the rice also come with shrimp, ham, cashews, egg whites, peas, raisins, and chunks of pineapple mixed in . This taste ended up being sweet but in a subtle, non-overpowering way. Typically, there is one more dish that should be ordered on a first visit.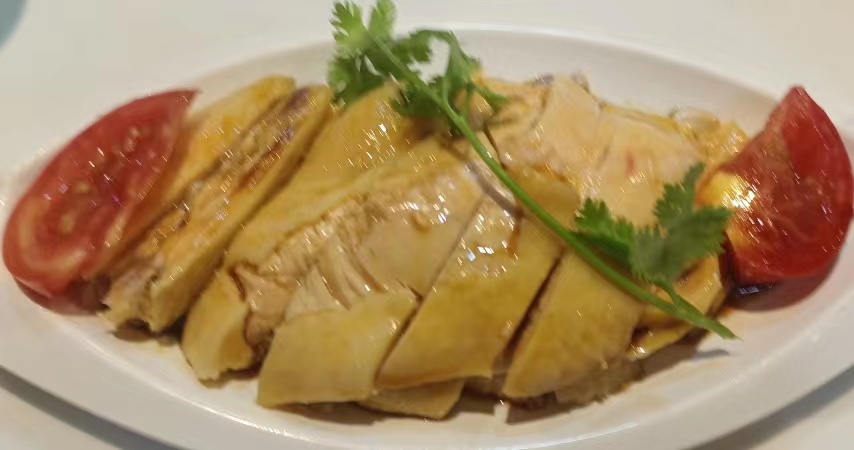 Hainan chicken. While this dish did originate on the Chinese island of its namesake, it's considered a national dish in Singapore. It's also very popular in Malaysia and other parts of Asia. Typically, the chicken is either poached or steamed and served cold. This leads to meat to tasting moist and juicy. Also, there are condiment sauces meant to gussy up the taste. One is green and involves basil and lemon grass, and the other is orange an has a spicy bite to it.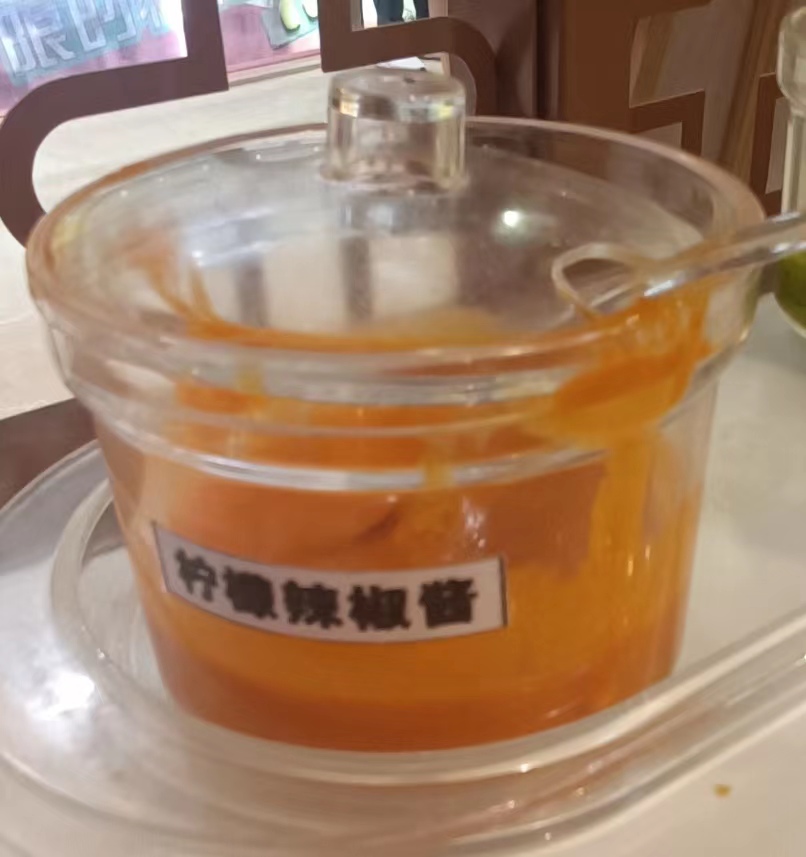 My dining partner preferred the green sauce, but I personally liked this more. Usually, I am not one for super spicy food, but the taste of this struck me as familiar. The more I dipped slices of chicken into it, it reminded me a lot of the chilies used to make American buffalo chicken wings. Once I realized this, I abandoned the green goop to my dinner pal and hogged the orange sauce for myself. The person I was eating with didn't mind this at all.
So, is this place at Xinbei Wanda the best of Singaporean cuisine? No, but it's pretty solid — especially if there are not a lot of other options around. Also, the menu is in both Chinese and English, so that's convenient. I am definitely going back. I can't wait to see what the curry beef brisket and the laksa noodle soup has to offer.