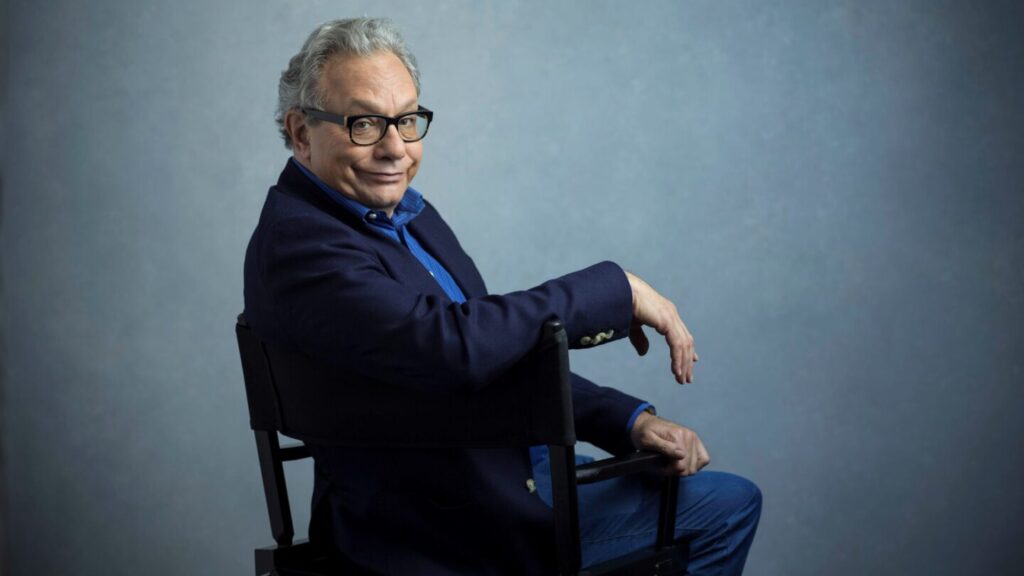 Standup comedian Lewis Black, back in 2002, once joked that he had found the end of the universe. It was in Houston, Texas. There, he had a Starbucks across the street from another Starbucks. The joke was recorded live and was featured on his second comedy album titled "The End of the Universe." Of course, this occurred in a time when comedians still released albums. In the 2020s, they really don't do that as much anymore. They now have a "special" video that's released on platforms like Netflix, Hulu, and whatever new streaming app an entertainment company wants us to fork over money for in the name of monthly fees.
Regardless of that, Black, was engaging in social commentary about corporate penetration into daily life. For him, the fact that Starbucks needed to open a café for people too lazy to cross the street was just too much. It fit into Black's over-caffeinated, jittery, finger pointing style of anger comedy perfectly. Sometimes comedians — court jesters — are supreme truth tellers. Having a Starbucks across the street another Starbucks is a little bit of overkill.
Though, a business person might have a different take. What if the original Starbucks was in an extremely small location, but has a dedicated following? The new location across the street could have been created to cater to the overflow of customers.
This is something I have thought about while pondering something kind of unrelated to the international coffee giant: Lanzhou beef noodle places in Changzhou. They are literally everywhere, and I have seen a Lanzhou joint across the street from another — more than once. This is something I am not complaining about, either. I love this type of food, and once you learn to read the Chinese on the menu board, you can go into nearly any of them and order without needing pictures. This has helped me find a quick bite to eat while traveling the region outside Changzhou as well. Of course, some places are better than others; that goes without saying.
Though, I have found myself wishing there were other bits of Chinese cuisine that was as prolific within this city, and one of those would be Xian food. Hailing from central China, this city is known for producing noodles, and this is something that speaks to the Italian-American blood inside me. Give me noodles over rice any day of the week, month, or year. In a way, it's easy to take Lanzhou places for granted because so many of them exist. Every time I see a Xian place, I try it more as a novelty than the cheap-but-yummy-and-reliable-dinner reality that are Lanzhou shops.
I ran into a Xian place recently to on Wujin Wanda's pedestrian street. It was late into the evening, and other places were actually shutting down. My dining partner and I were hungry and desperate for a place to just feed us. This was the same desperation that had led me to so many Lanzhou places while traveling.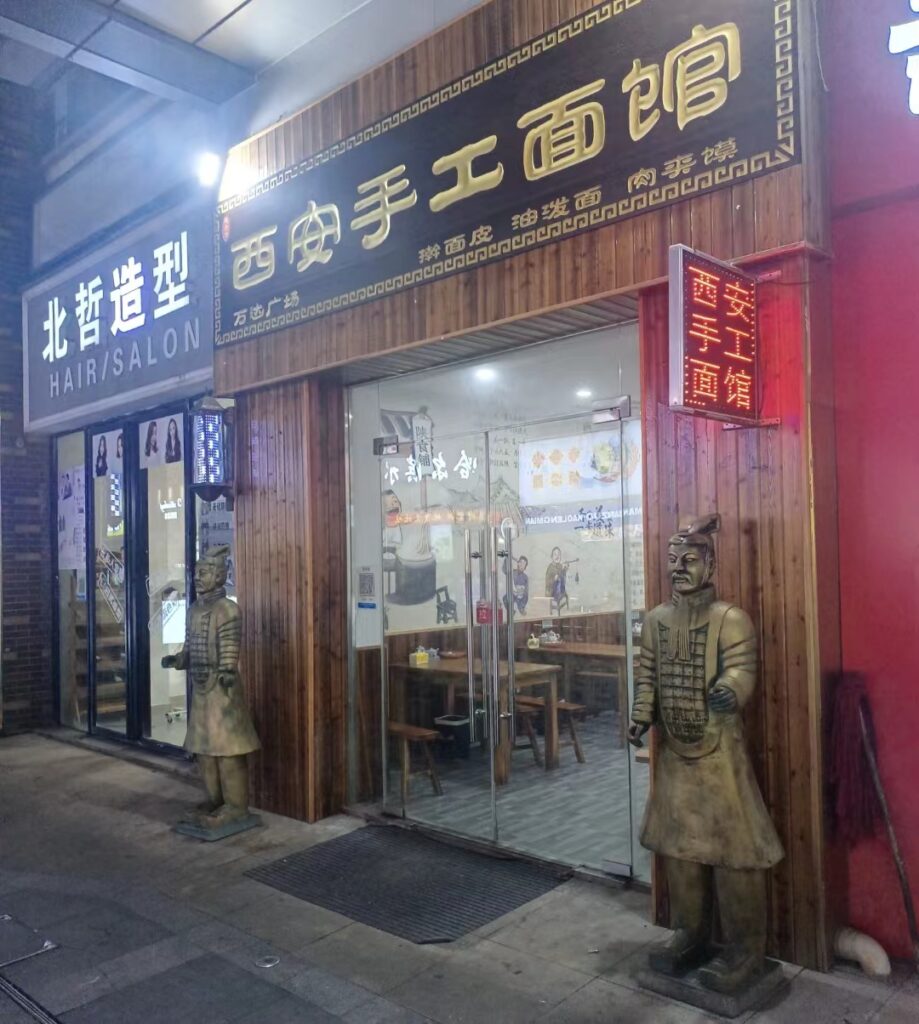 The place in question would be 西安手工面馆 xi'an shuo gong mian guan, aka Xian Handmade Noodles in English. The armored dudes flanking the entrance is a reference to the imperial history of Xian, which used to be a capital in ancient China. It's a Terracotta Warriors reference — clay figures that were buried with Qin Shihuang, the inaugural emperor of a unified China. The Terracotta Warriors are buried in Xian with Qin Shihuang. It's a huge tourist attraction. Of course, Xian food places are going to refence this. In this regard, Qin Shihuang and his tomb defenders can be the Ronald McDonald, Grimace, and Hamburgler of the Chinese noodle world.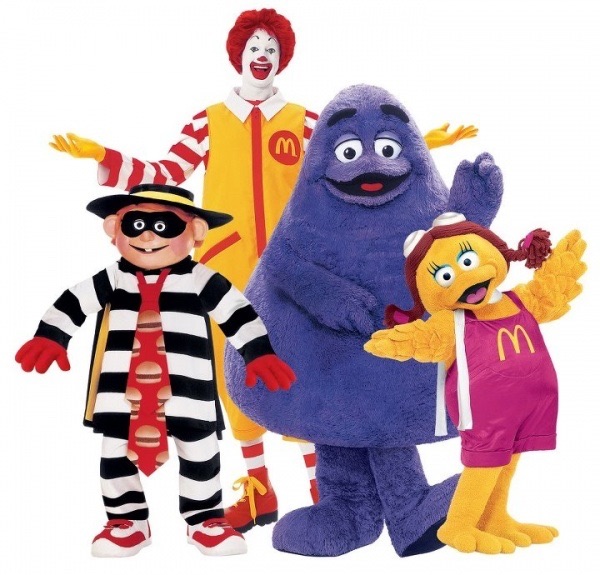 Well, let me just drop the extended sarcasm and actually get to the food. There are typically three or four things I usually try walking into a Xian place. And a blatant McDonalds segway fits with the first.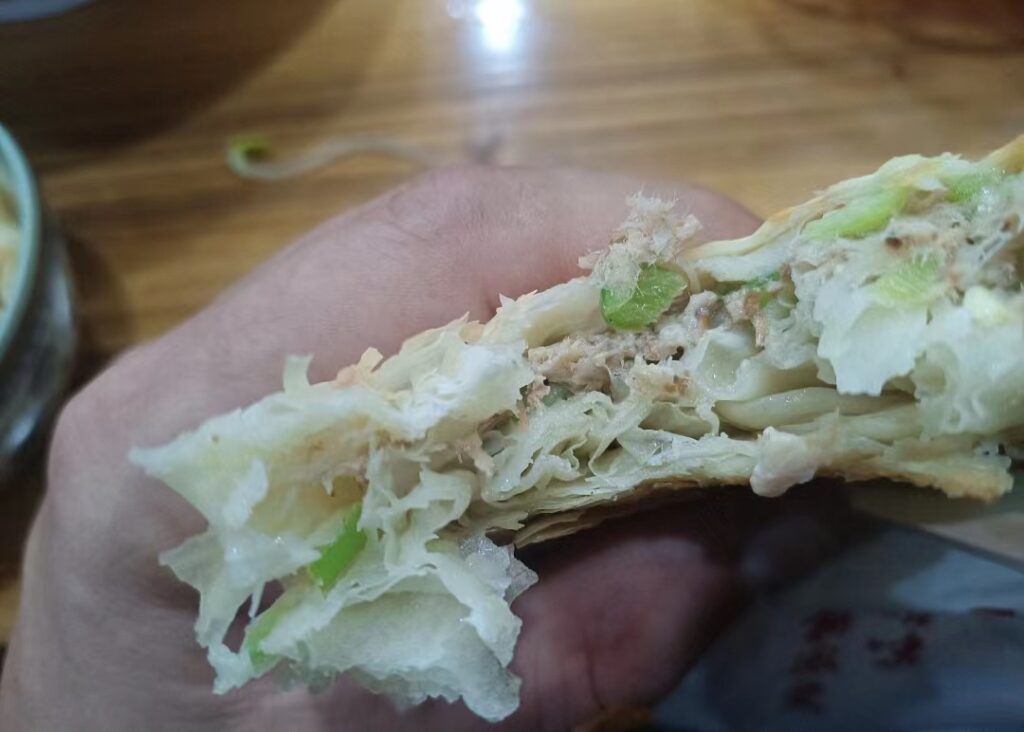 This is 肉夹莫 roujiamo, aka "Chinese Hamburger." There are countless iterations of this from the style of the bread to meat inside of it. Lanzhou places have a beef version, but the original uses chopped and stewed pork. This one also had some green onion mixed in that added a bit of crunch. For me, this type of Chinese sandwich fails when big blobs of pork fat are added, and thankfully this place avoids that completely. The bread here is also crisp and flakey, which can't be said for other versions around town. It should be noted that while part of Xian cuisine, roujiamo is popular enough to be sold on its own and not connected to a Xian joint. The same could be said for another item on the menu.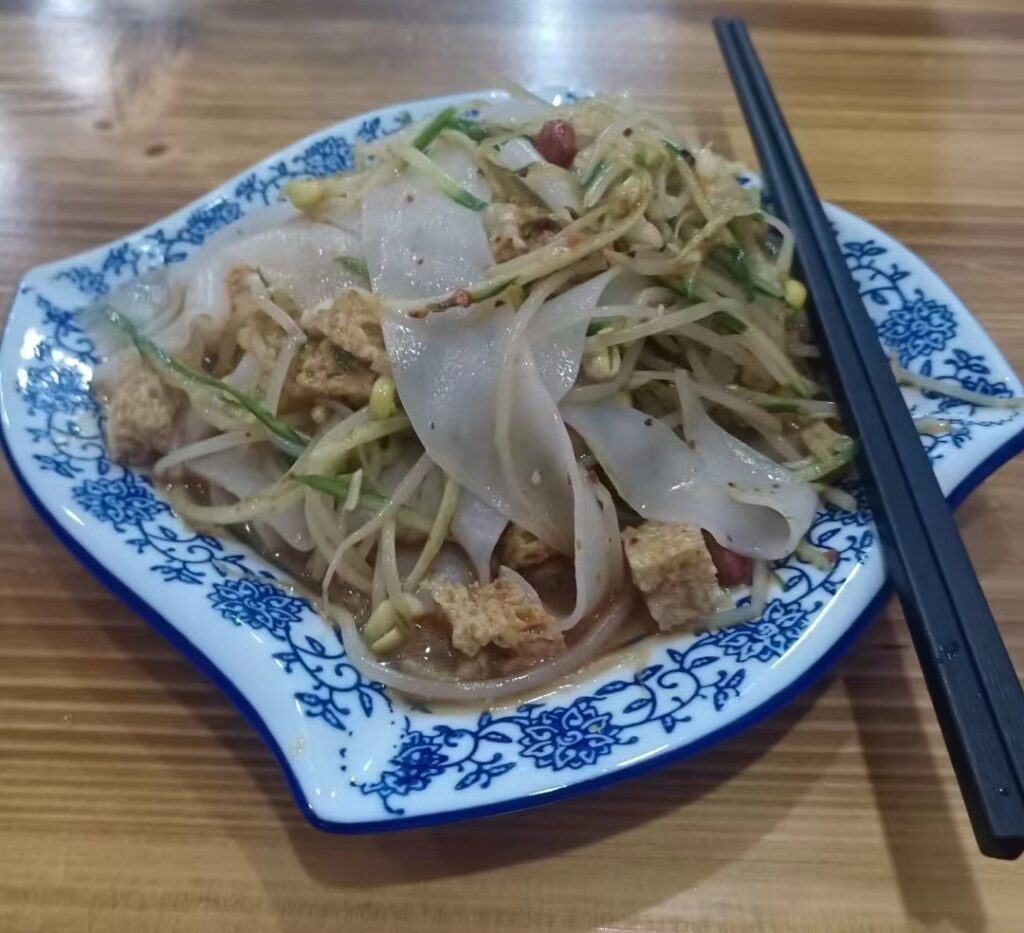 This is a cold noodle dish known as 凉皮 liang pi. The noodles themselves are actually strips of tofu mixed together bean sprouts, nuts, a more spongier type of tofu, and sometimes more served in a vinaigrette. Like roujiamo, this is widely available around town and often has shops dedicated to only it. This place at Wujin Wanda did this dish where the vinegar had a slighty spicy kick to it, but not overly so. The pepper here was more of a nuance and not a face puncher.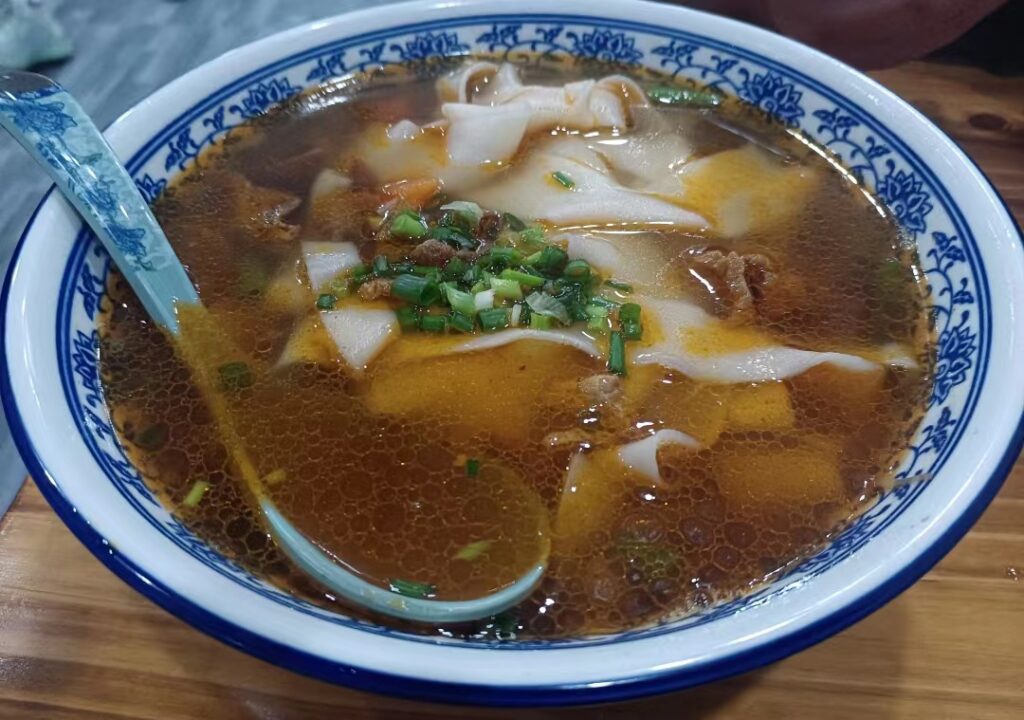 This one, 嫂子汤面 saozi tang mian, I wished was more of face puncher. The broth tends to be more on the sour side of spiciness, and bowl seemed a bit watery to my taste. I didn't hate it; I just have had better. Beside the noodles, this soup contains, potatoes, carrots, pork, and bean sprouts. Now, imagine this with a wider type of noodle and no broth. It would be sitting a salty sauce that you are meant to stir the ingredients into.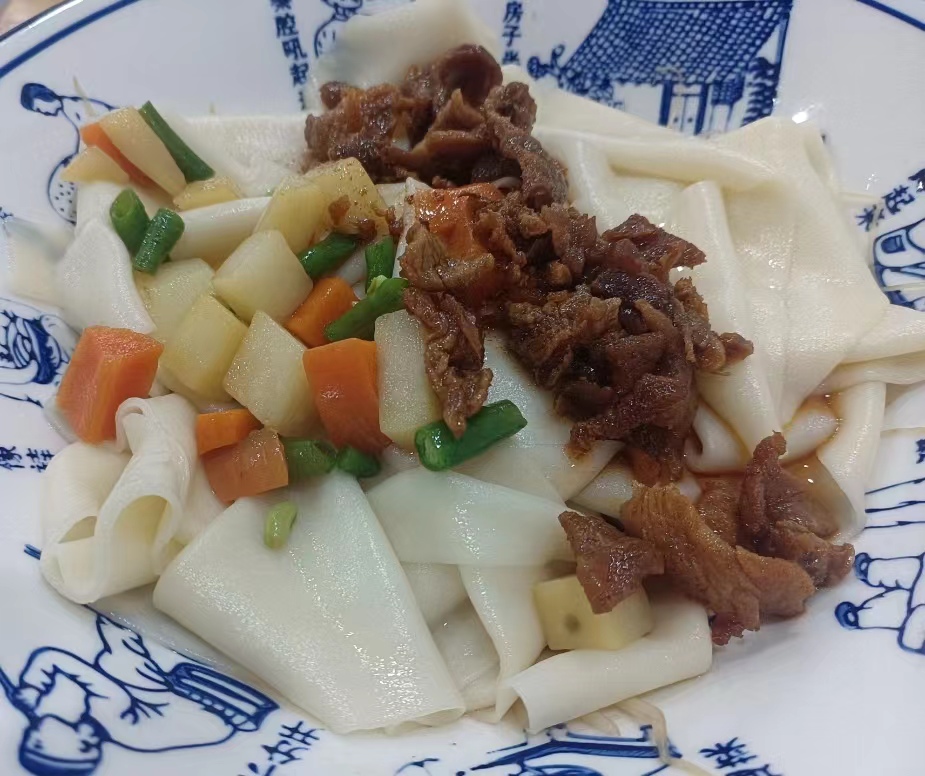 This is saozi biang biang mian. There is a reason why I didn't type the name in Chinese, and that relates to the character biang.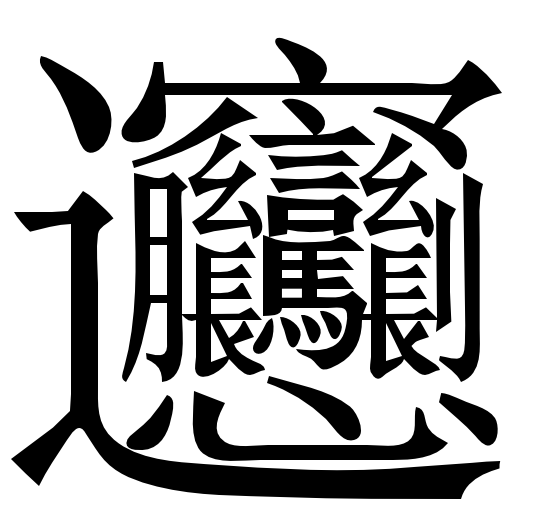 It is the most absurdly complex character in Chinese — much akin to antidisestablishmentarianism in English or hottentottententententoonstelling in Dutch. I have never seen a computer or mobile phone interface that can handle biang.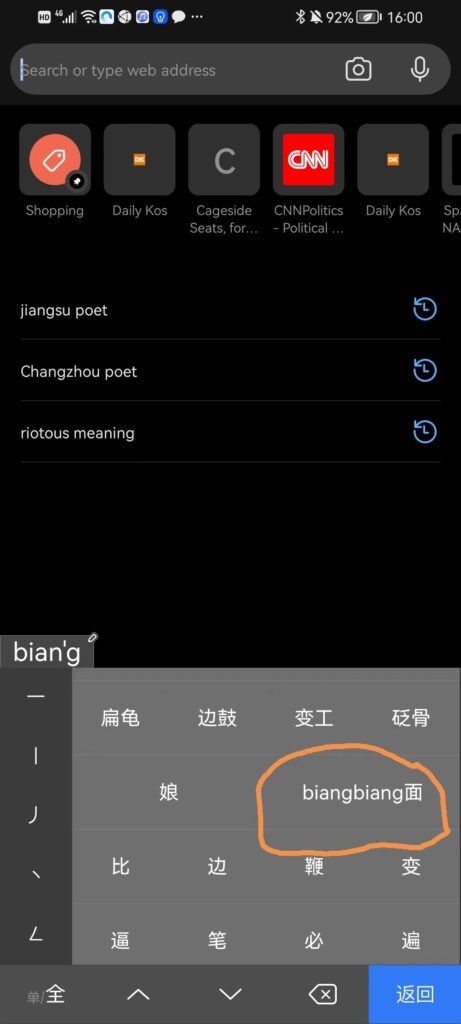 All things considered, I liked all that I had at this location. When it comes to the two forms of saozi mian I tried, I certainly have had better. Perhaps, on the whole, it helps that I currently don't live all that far from Wujin Wanda. I could certainly see myself eating here again. However, I think it would be more of a passing through deal, and the item I would mostly likely return for would be the pork sandwich.