This was originally published in 2017.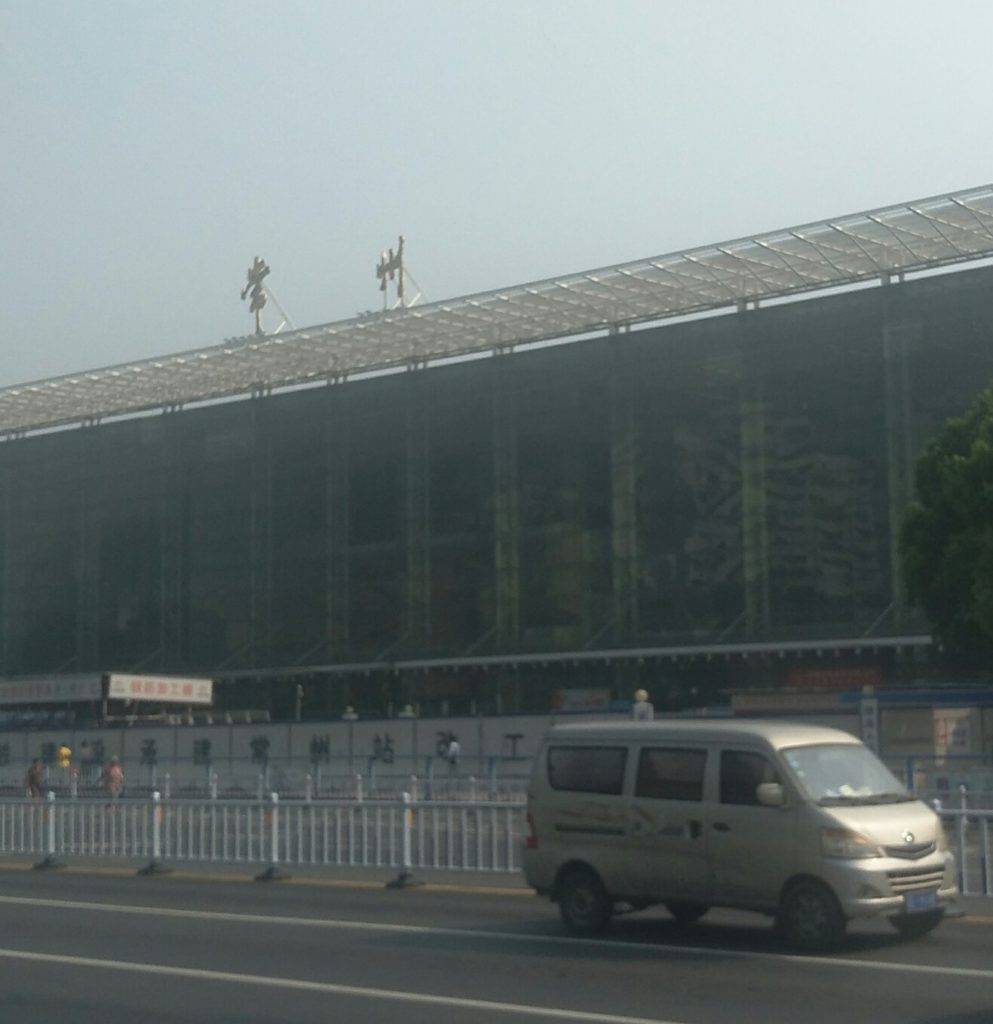 Changzhou's central station is not what it once was in bygone eras. I discovered this, recently, through a series of photos on display near the station, but in an easy to miss location if you are not hunting for them specifically.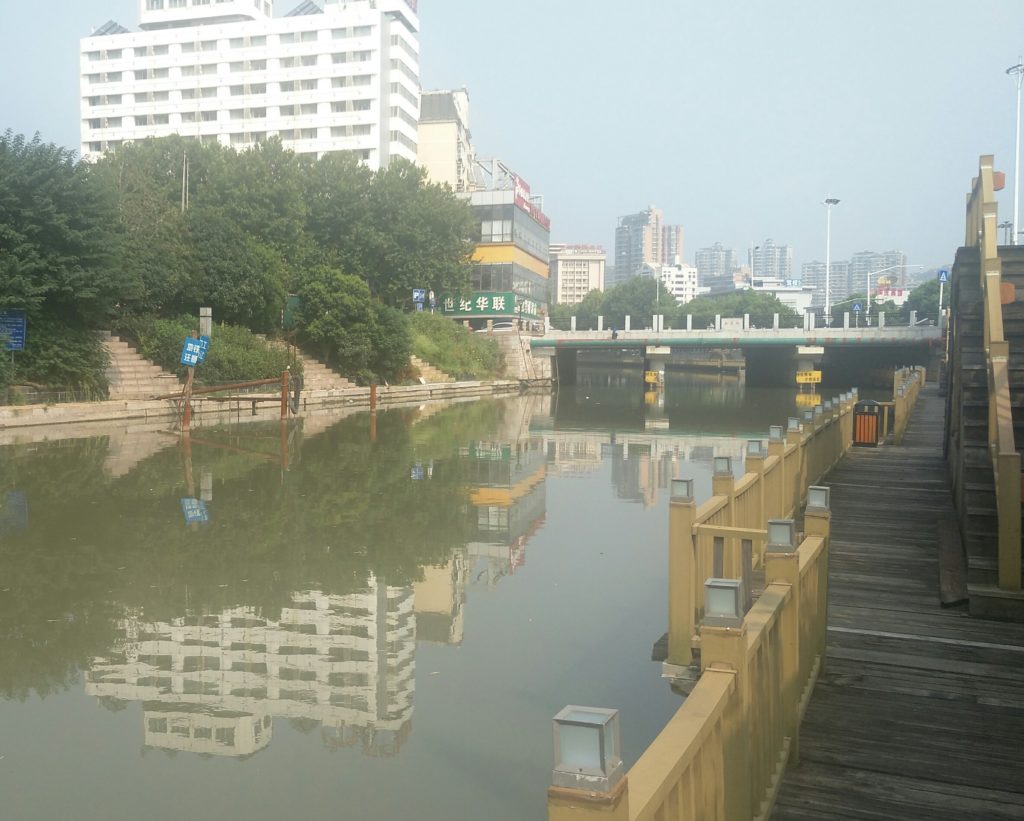 This is something I found while doing legwork on a different writing project. I had become intrigued with the city's network of canals, as it is one of the oldest surviving landmarks still around from the city's antiquity of more than a thousand years. During this bit of fieldwork, I found a threesome of small memorials dedicated to the train station itself. This is across the street from the south plaza.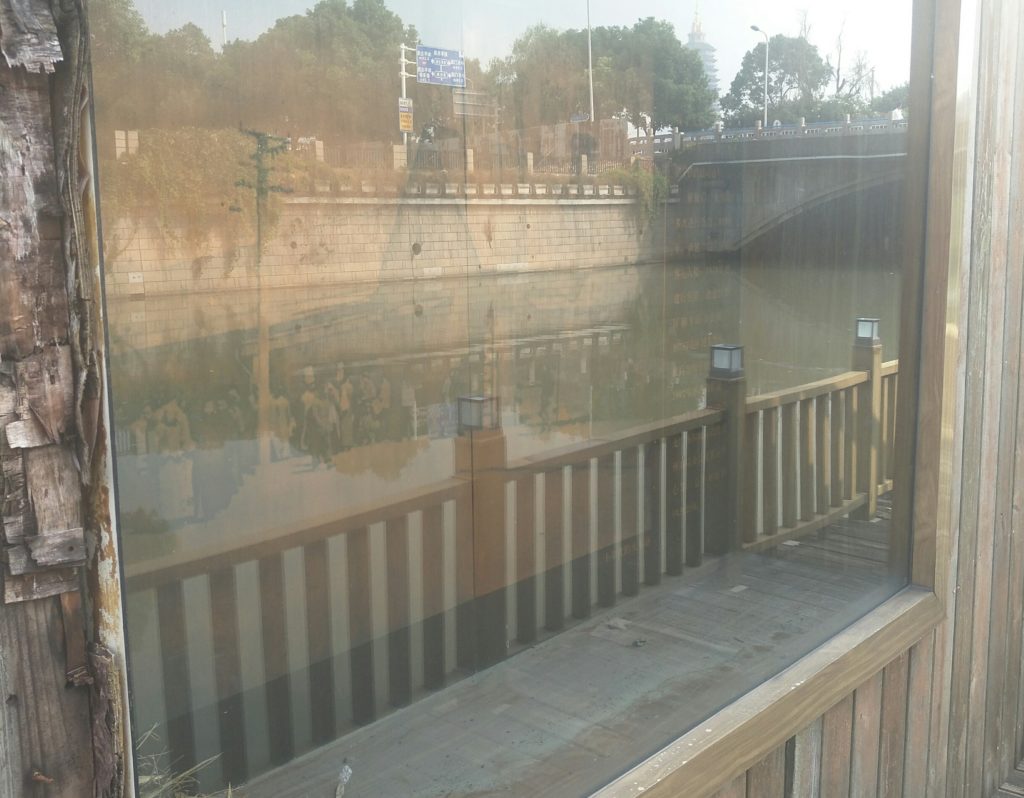 On wooden walkway next to the canal, there are three photos in glass cases. The appear to be laser etchings on sheets of brass-colored metal. These display windows are set into the staircases that lead down to the canal's walkway. As one can see from the above photo, they do not photograph very well.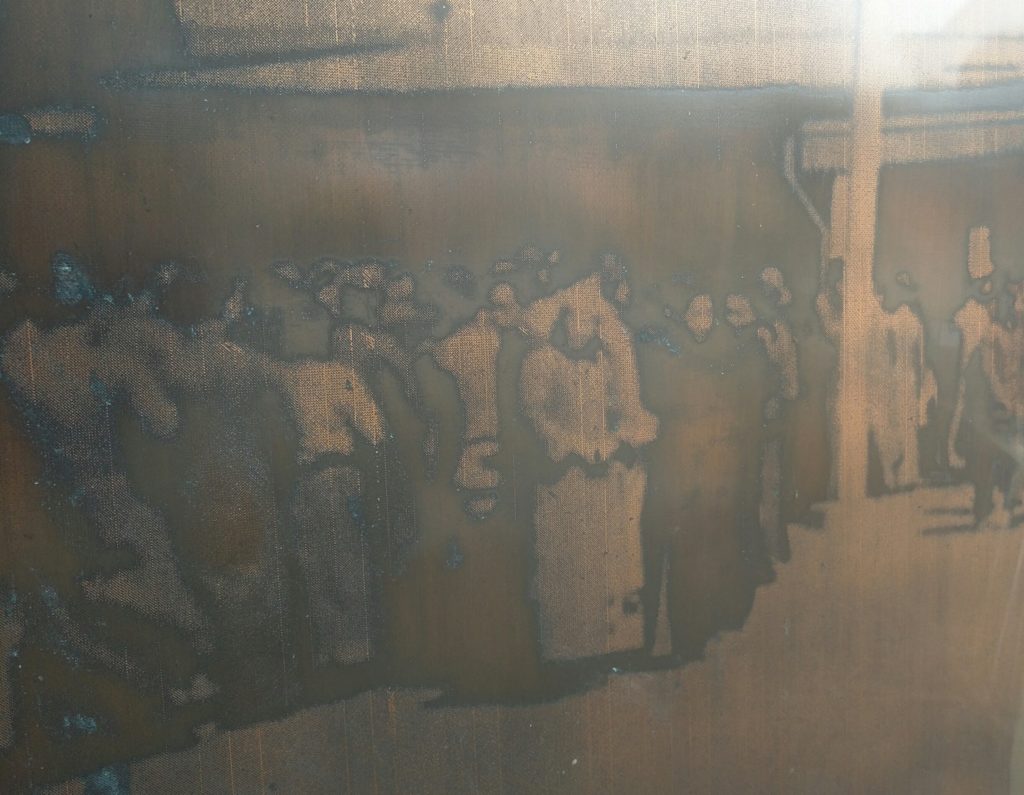 The only way to get discernible details was to get my phone close to the glass to cut out as much glare and reflection as possible. Of course, it's hard to reproduce the entire photo this way.  The above photo seems to be from circa 1907. Besides the crowds, the station itself seems rather modest and is only a building or two.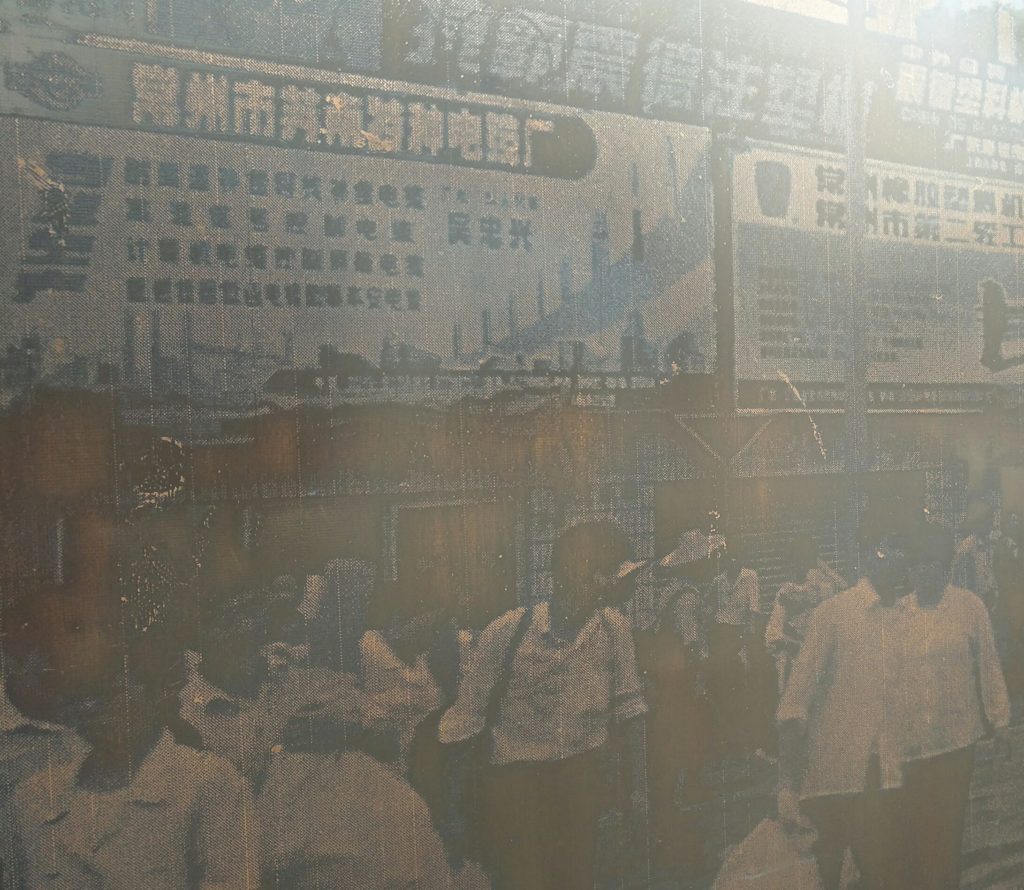 The next shot shows the second incarnation from the late 1950's and 1960's. I do have to say, it is really hard to fact check these photos online. I had trouble finding the real photos these metal sheets are based off of.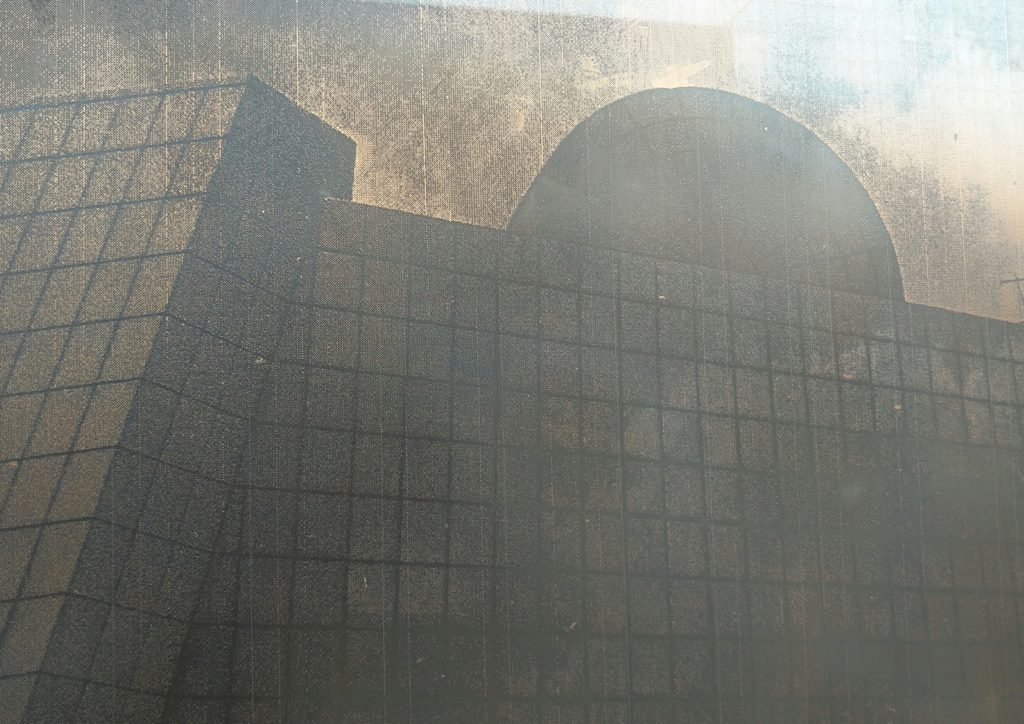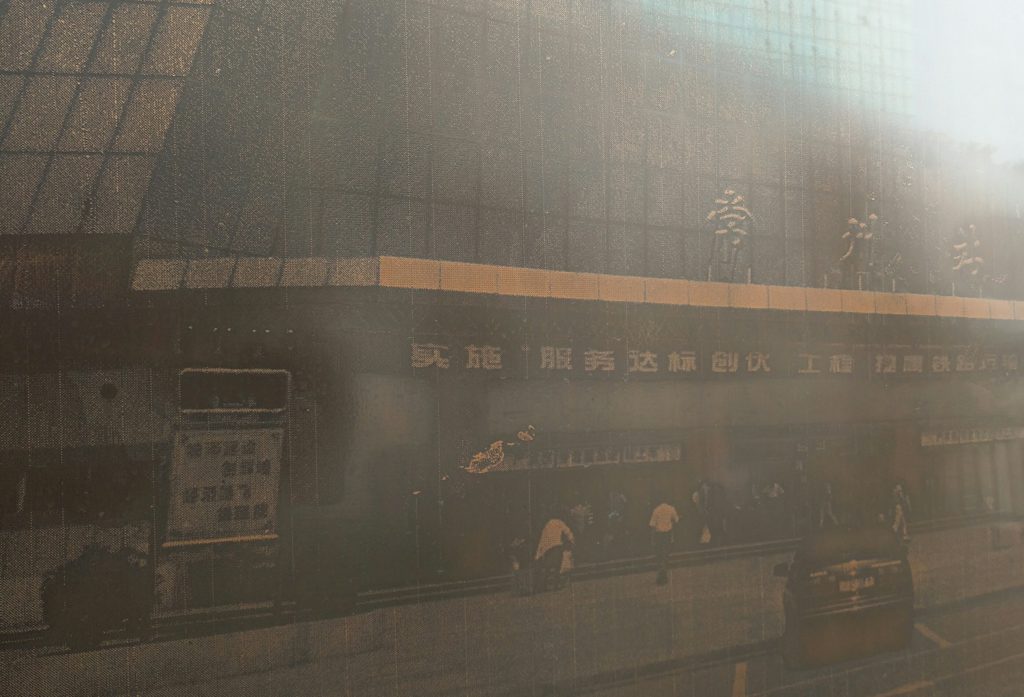 The third and final plaque suggests something more modern and geometric in its architecture. This would be in the 1990's. However, as most of us who have traveled through Changzhou's downtown station, it most certainly doesn't look like this anymore.
Who knows what the train station will look like in the future. The south plaza — where some would get tickets to board the slow trains — is currently under renovation. Parts of the south plaza has been absolutely gutted to make way for something new. Who knows, maybe is 20 to 50 years, there will be a fourth installment into this pictorial history showing our current station as a relic of the past?