This was originally Published 2017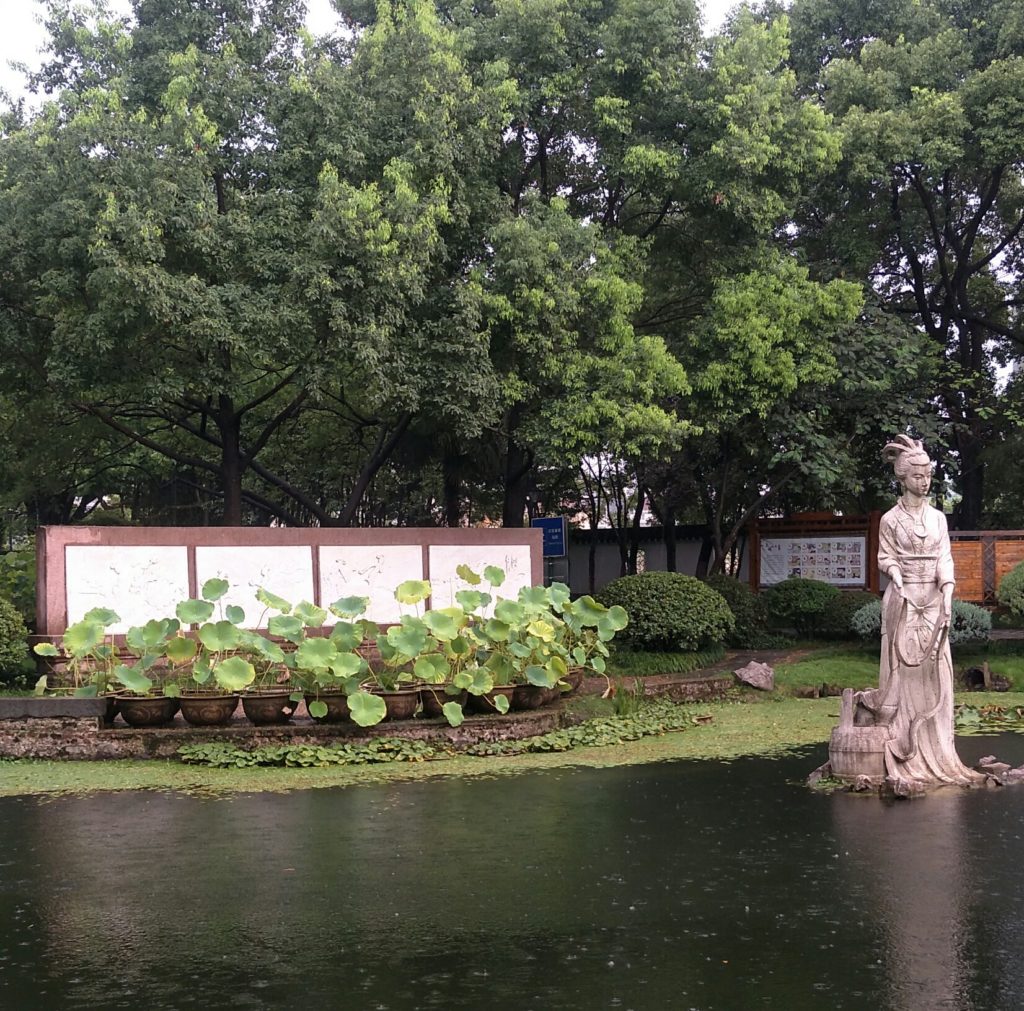 Ancient Chinese history is filled with brutal court intrigues among generals, politicians, heads of state, fox spirits, and more. This is particularly true when you consider that, over the course of time, China has been splintered into several countries. That means, basically, that the Game of Thrones tales of double, triple, and quadruple crossing people, allies, and enemies can become easy to find. More regal courts means more opportunities for people betraying each other. Just look at the history of Chinese poets; the whole "I am in exile, drunk, and miss my home" is a common literary trope. Why? A lot of poets were also government officials that ran afoul of somebody and had to leave. It's the story of Li Bai, and it's the story of Su Dongpo, for example.
The more somebody travels through China, the more they can see this if they start paying attention to local lore and legend. I realized this once in Liyang. While this place is not a district of Changzhou as a municipality, it is considered part of Changzhou as a prefecture. In short, it's its own city, but it's technically still part of CZ.
Over in Phoenix Park 凤凰公园 near Liyang's urban center,a statue commemorates something called "The Gauze Washing Virgin." The stone sculpture stands in the middle of a pond, and four large stone panels — with etched illustrations — serves as a backdrop. The story, according to a bilingual sign, can be paraphrased this way.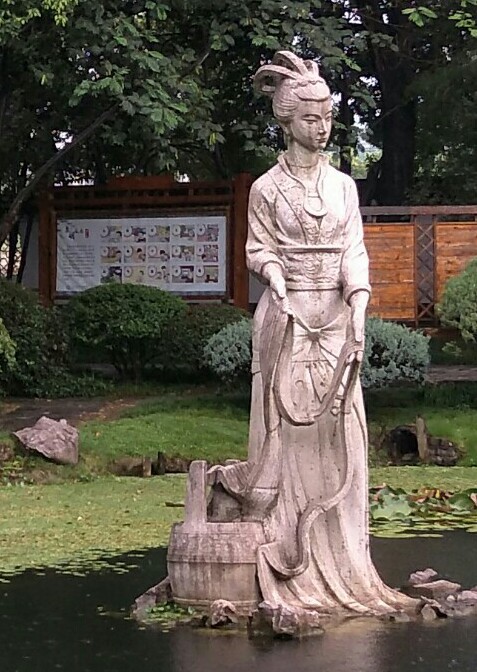 A young woman is washing textiles in the river. Eventually, a man wanders into her life. He's weak, he's starving, and she saves him. She feeds him and shows him some hospitality. While doing so, she recognizes him as Wu Zixu 伍子胥.
This was a figure from the Chu Kingdom's court during the Spring and Autumn Period. Chu was a larger country to the west of Liyang and Changzhou. On the run, Wu Zixu fled Chu and ended up in the Wu Kingdom. (To be noted: the Wu family name 伍 and the Wu kingdom 吳 are different WU characters in Pinyin. Also, by the way, unintended rhyming is hard to avoid when you are using Chinese names.) The state of Wu was comprised of areas that are currently associated with Suzhou, Wuxi, and Changzhou.
Anyhow, this young woman saves this guy's life. Yet, she realizes that she now possesses a deadly secret. She knows who he is. More importantly, she likely realizes somebody is after him. According to the sign at Liyang's Phoenix park, she picks up a big rock, throws herself into the river, and drowns to protect his identity. If she dies, his secret dies with her.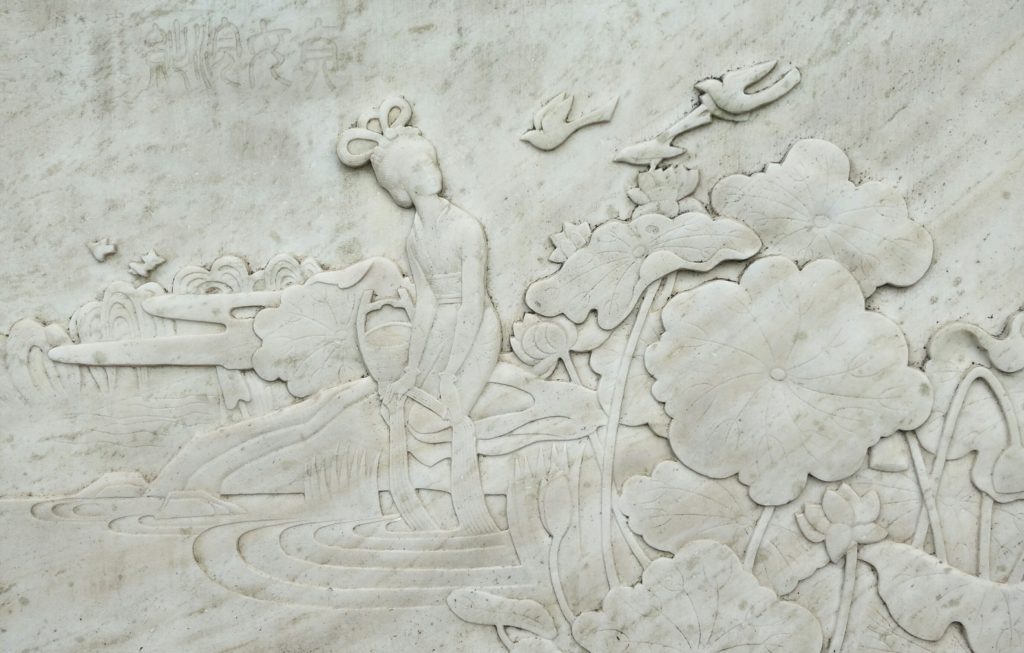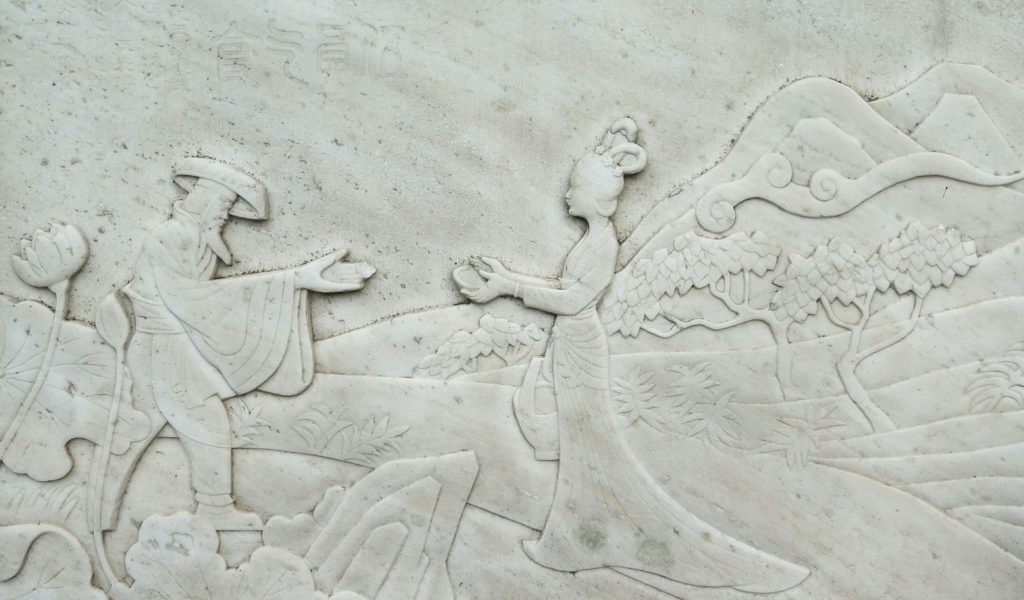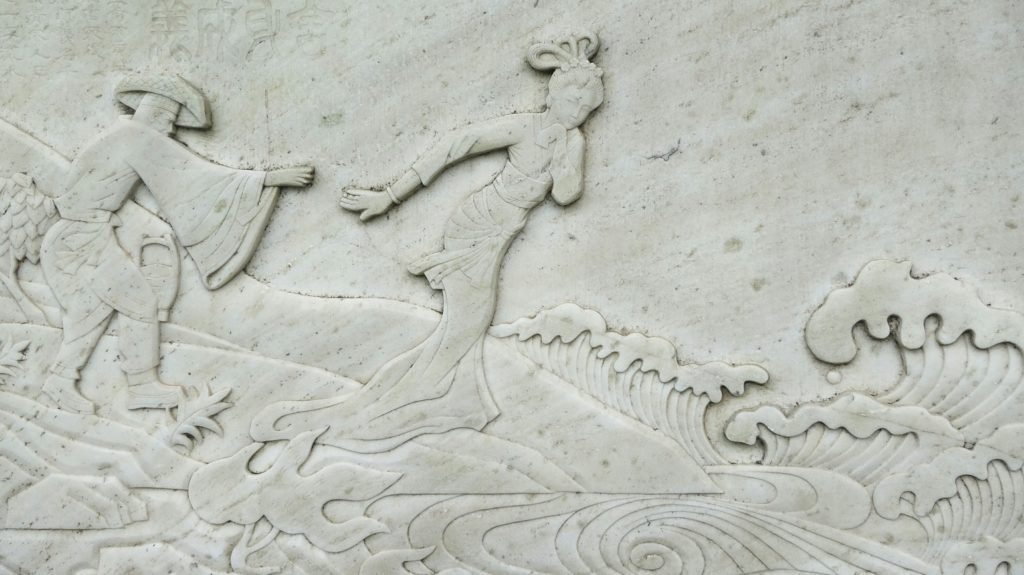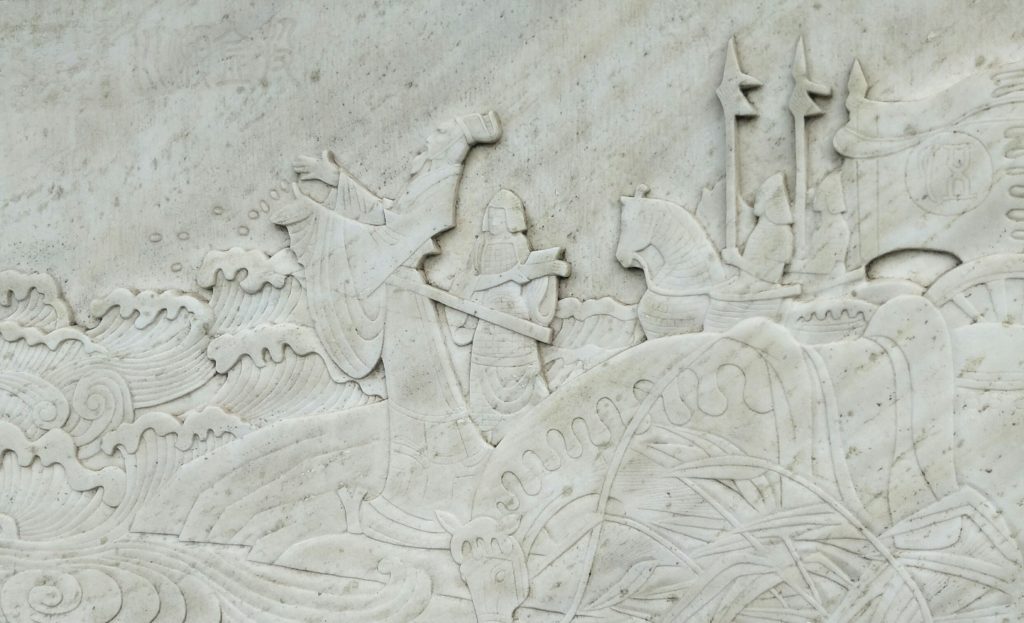 Wu Zixu, now in exile, goes to become an official in the Wu Kingdom's court. He eventually prophesied the end of the Wu Kingdom due to treachery, but he still lost his life in the same type of Game of Thrones type of intrigue that caused him to flee the Chu kingdom in the first place. According to Wikipedia, he was asked to commit suicide, and before he did so, he told the then-king to gouge out his own eyes.
All of this story is just a small detail in a small park — in a town more known for eco tourism around Tianmu Lake and the Nanshan Bamboo Forest. However, it's lore like this that actually gives town like Liyang true character.