This was originally published in 2017.
Apparently, the word for killing or murdering kangaroos is macropocide. When they were living, if you were to take a hatchet to Ezra Pound, William Carlos William, Wallace Stevens, or any other modernist, you would be committing modernicide. Poultry? Poultrycide. I didn't make any of these up. I ran into them while looking for an appropriate –cide word for when somebody kills a cartoon character. Toonicide? Animanicide? Those two I did make up just now, as they weren't on the list of words I was just looking at. Why would I even care if such a word existed? Well, it would be to describe something slightly surreal I saw at Xinbei Wanda.  But, first, consider this picture.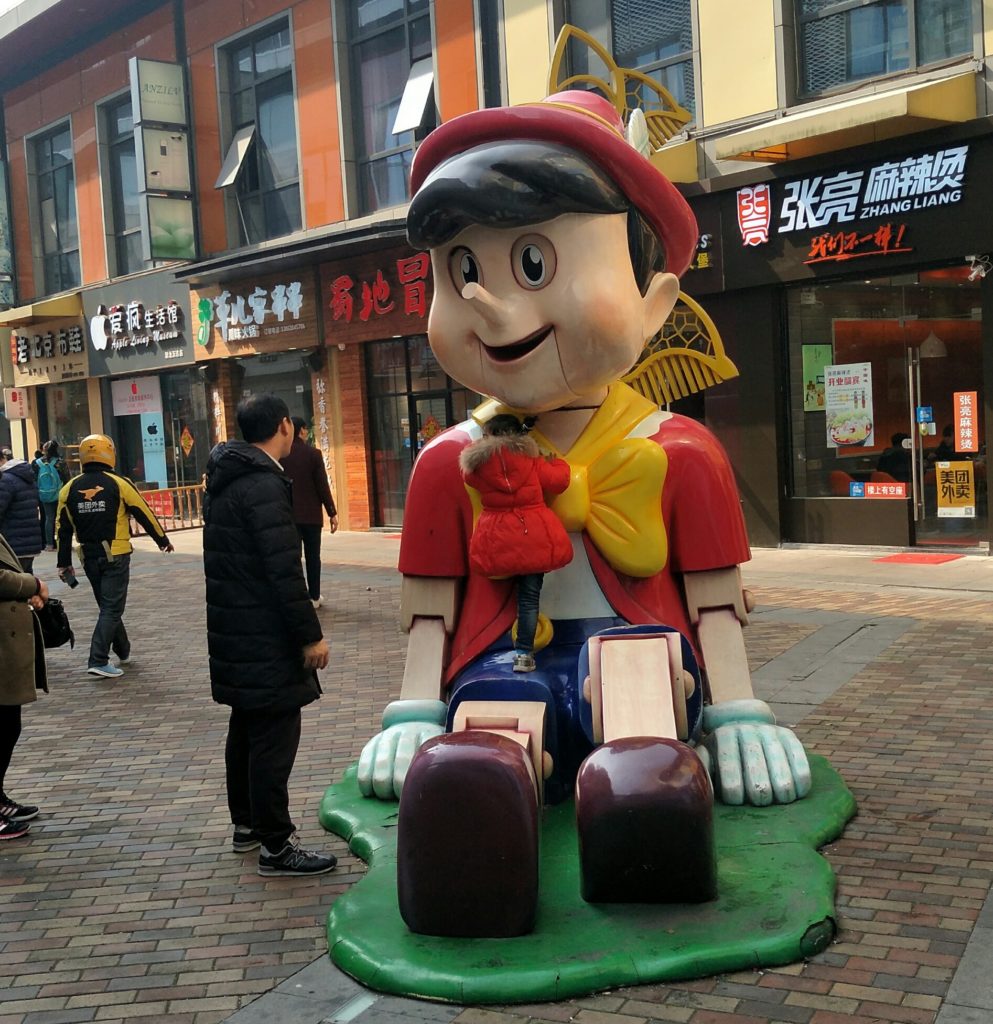 To be fair, there was always something a little creepy about Pinocchio over on Xinbei Wanda's pedestrian street. I think it was the eyes. Yes, definitely the eyes when paired with that smile of his. Still, if this statue looked a little creepy, that still doesn't compare to this in terms of creepiness ….