This post was originally published in July, 2018
"Once you've seen one temple, you have pretty much seen all of them."
This is a comment that I have heard on and off from several people over the years. While I disagree, I will concede one point. The style of both Buddhist and Taoist temples in this area share a lot of the same stylistic points. A lot of the statuary can either be vibrant or colorful, or they can be based on different shades of gold. So, when you find something that deviates from that pattern, it really stands out. Recently, I did. In fact, it looks like no other temple I have ever seen in Changzhou or elsewhere in Southern Jiangsu.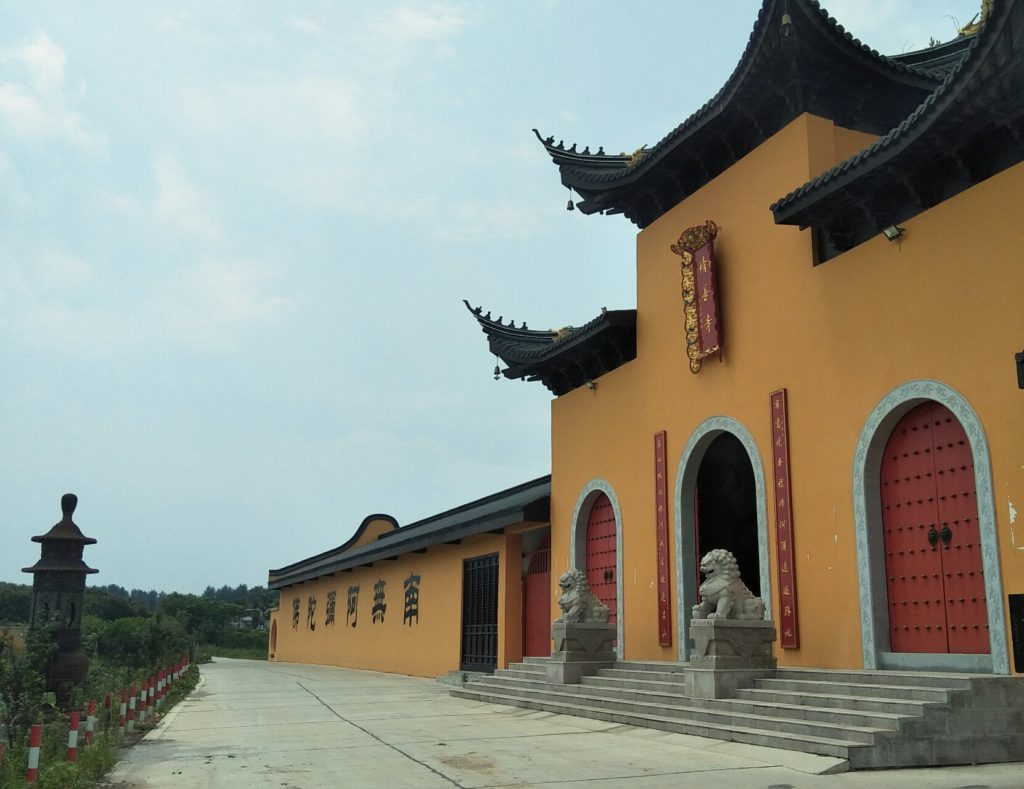 Xiushan Temple 修缮寺 has the standard paint job and architecture of other temples. So, the strangeness of the place is on the interior, not the exterior. And it hits you immediately when you step through the front door.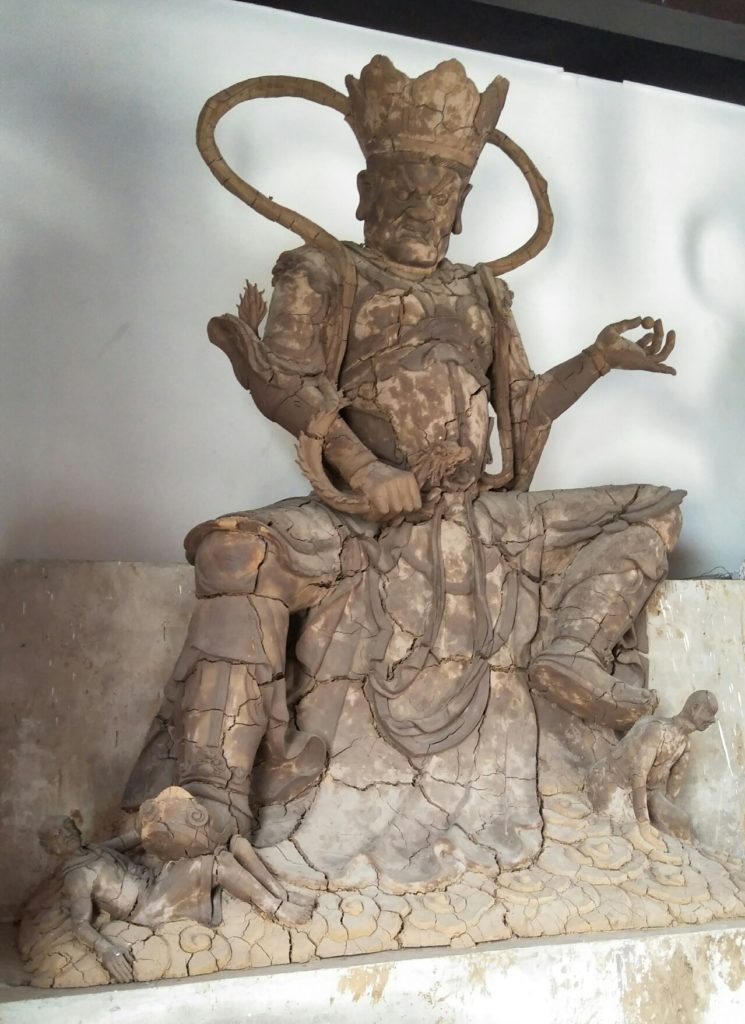 The religious statuary is all unfinished. For example, some of them have been sculpted in what looks to be clay. However, something seemed to happen to halt the installation process. Then, over the course of time — and due to heat — the statuary began to form wide cracks. This has lead to a seemingly unearthly, somewhat otherworldly look.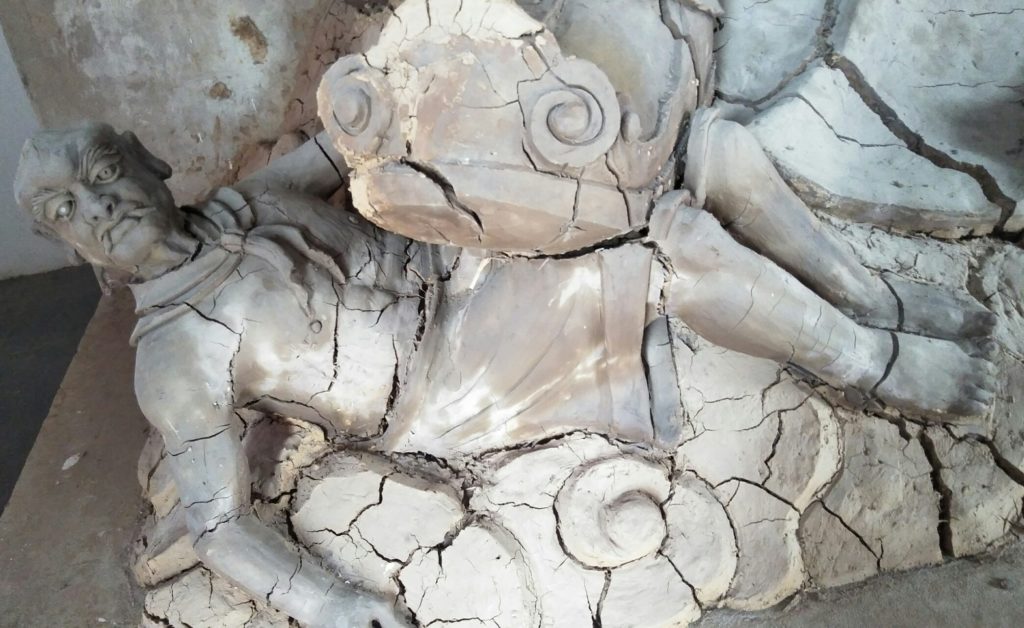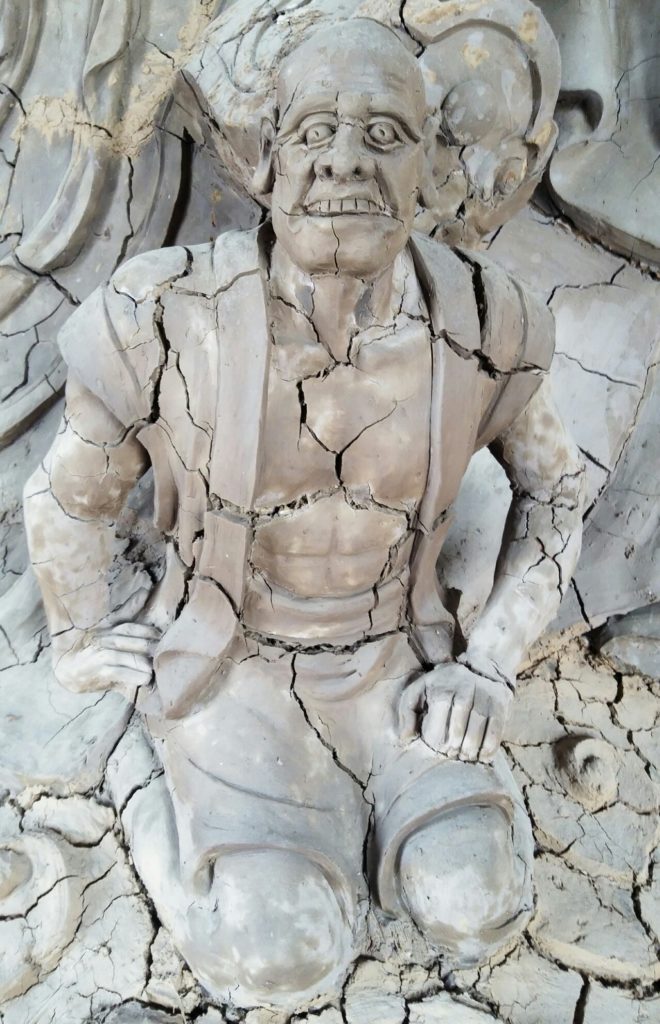 This has lead to some wear-and-tear issues that leads to somewhat creepy-looking damage — like a jawless demon.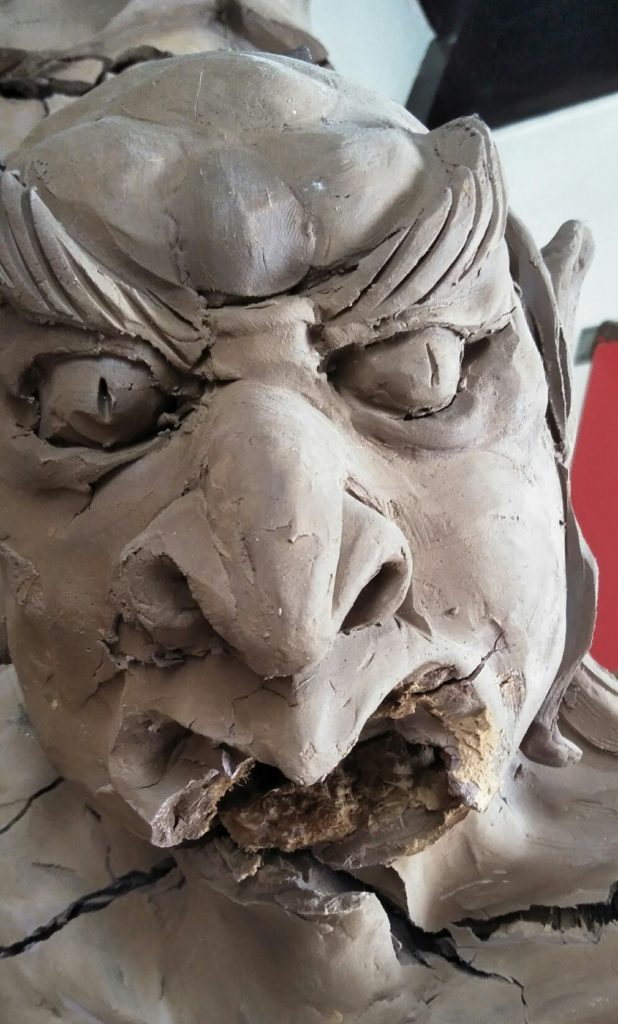 These are just but a few of the statues. A majority of what can be seen has been crafted from wood. These are the statues that normally wouldn't be painted. Rather, they would be plated in gold or otherwise gold-colored.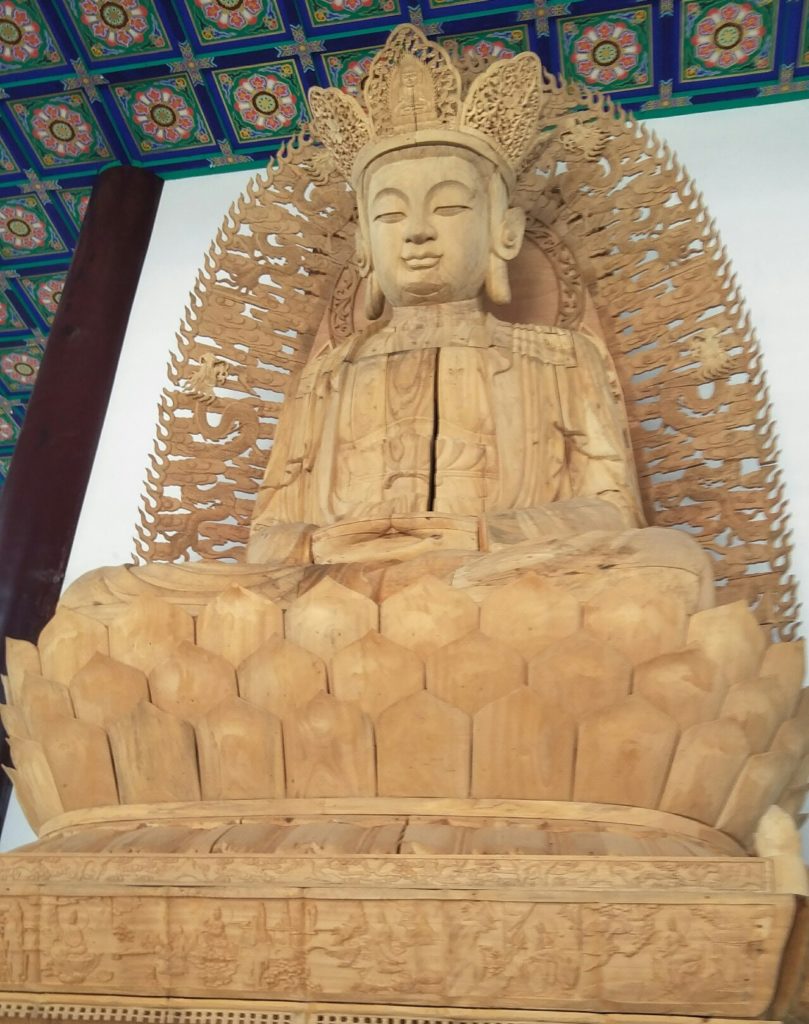 However, some of them also have their own issues that has caused damage. Like the clay statues, cracks have developed.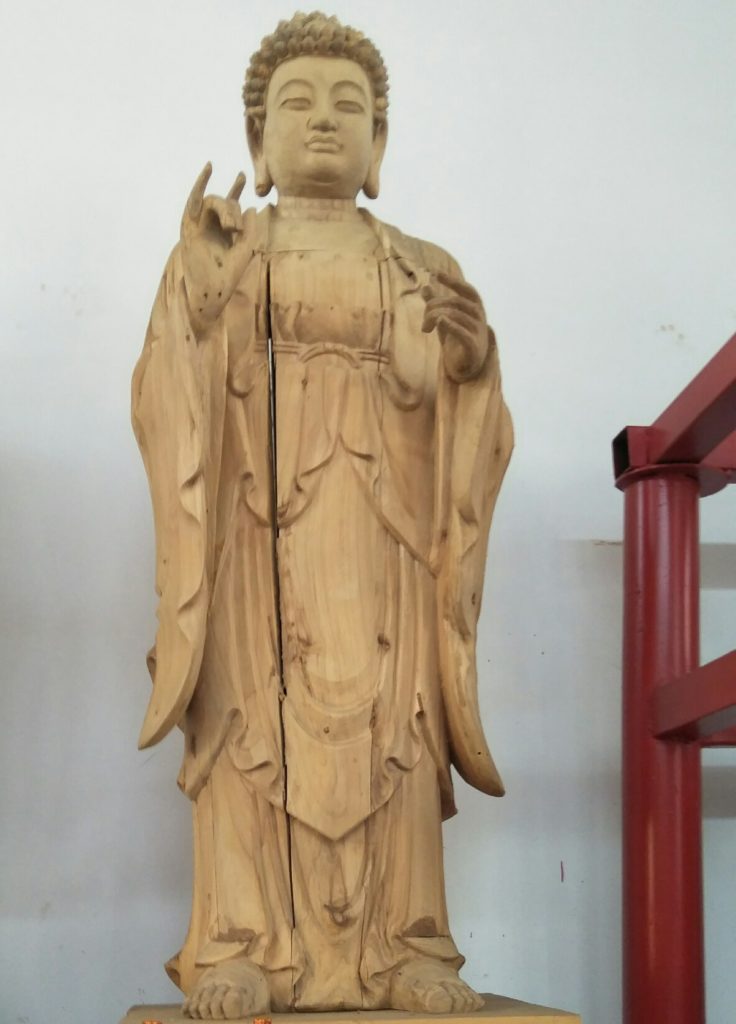 These are not simple fissures, but cracks wide enough you can see through.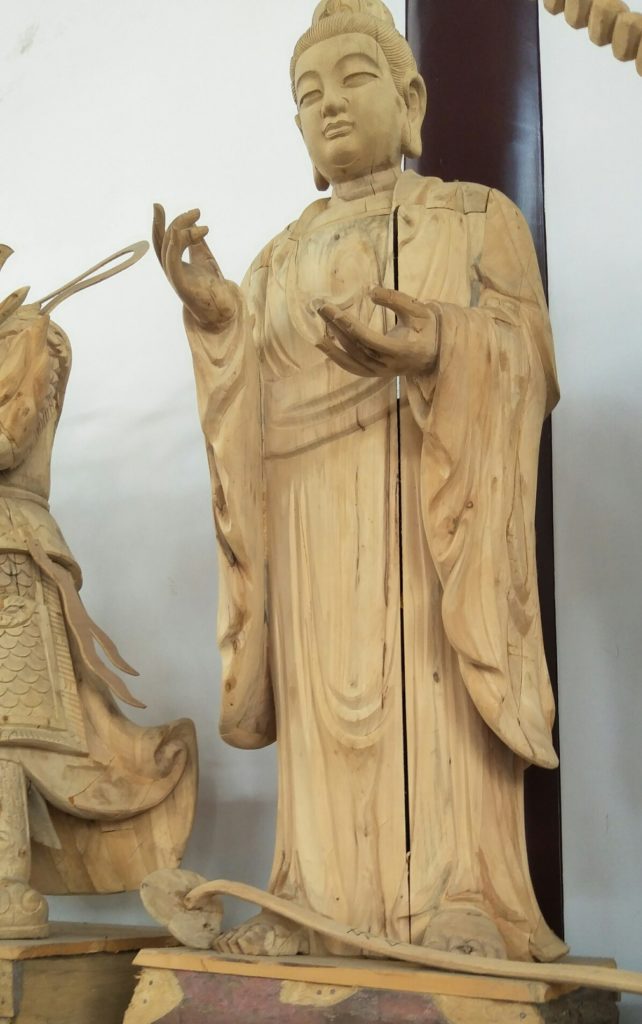 Some of these "cracks" are necessary. Not all of the pieces were carved from a singular piece of wood. Some parts were made sparately and then jigsaw-puzzled together. Take a close look at the above photo, and you will see that. Even if the statues were not damaged, the natural, unfinished look of the wood adds other elements I have not seen at other temples.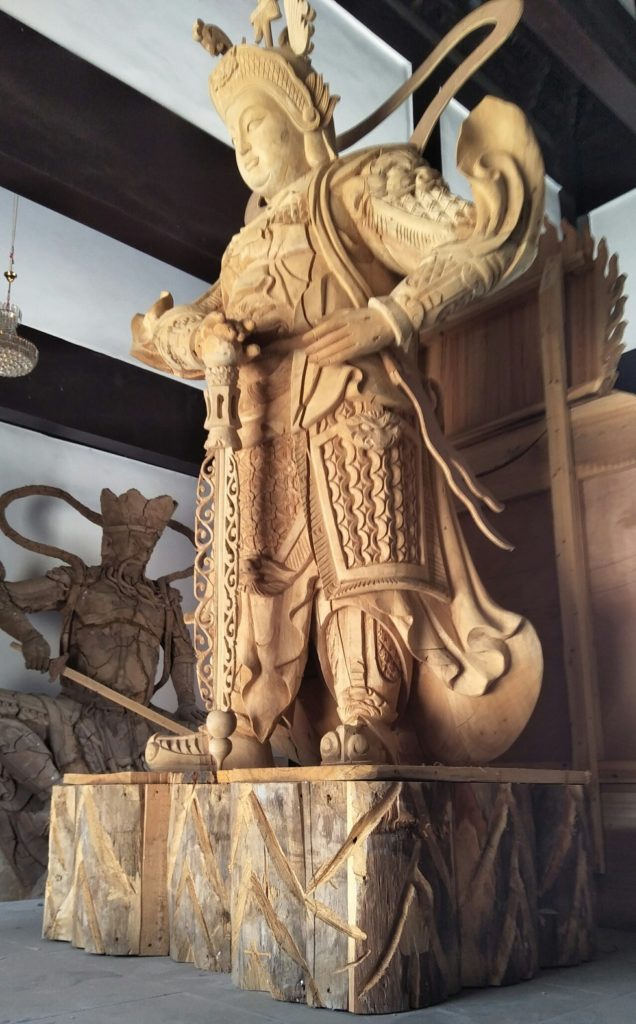 In each of these statues, you can see the striped grains in the wood. You can also see the some of the circular knots. It's just two more things that adds intricacy of something that already has intricate detail and weather damage.
So, what exactly happened here?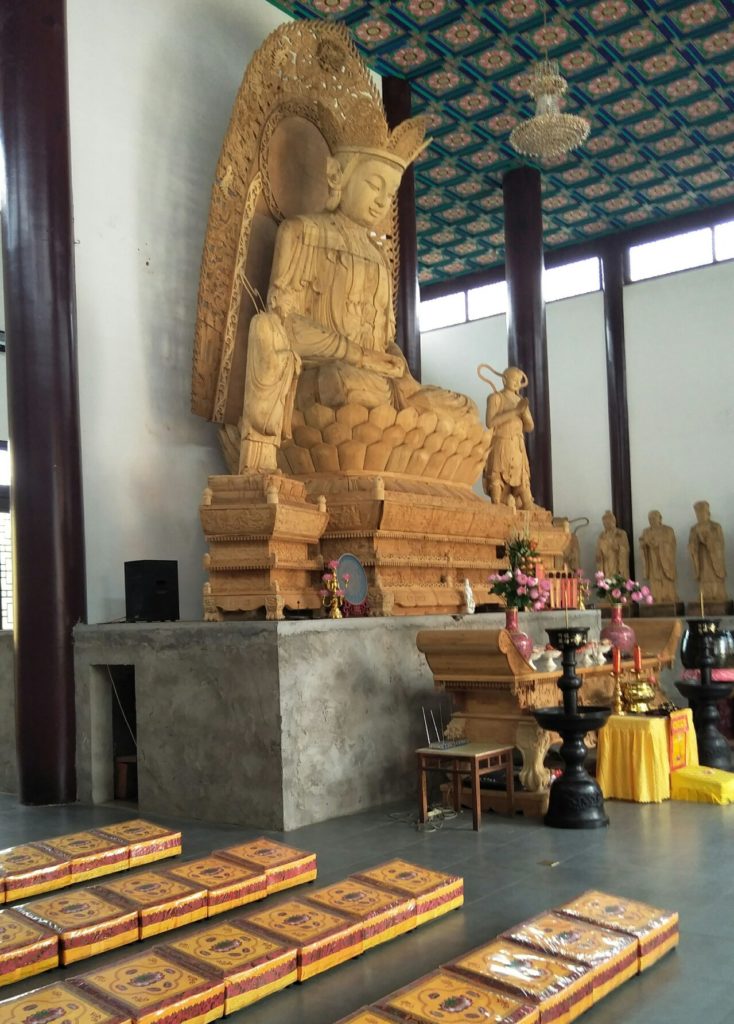 This place is open to the public. It looks like it is being used as a local place of worship. I am just assuming, but I am basing the deduction off of the places to kneel, the sound system, and a few other things. There is a poster by the door of the main hall. From what I can piece together using Baidu Translate on my phone, the funding for Xiushan Temple seemed to have fallen short. Some of the signage seems to solicit donations.
Either way, visiting this place is a profoundly unique experience. It's in northern Xinbei — on the way to the industrial ports alongside Changzhou's portion of the Yangtze River. One can take a bus out this area; the 27 and 40 come to mind, but it also involves getting off and traveling down a narrow, but paved, country road. While it is open, there still seems to be active construction with workers. In that regard, it will be interesting to return here in the future to see what eventually changes. While I do hope the people running these temples can find a way to keep their statues from crumbling, part of me hopes they find a way to keep this the one-of-a-kind place that it currently is.